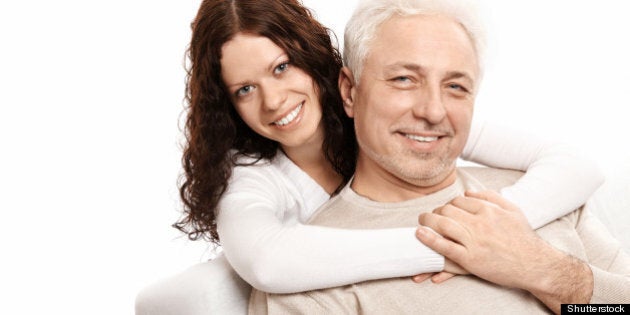 Daughter, plus caregiver and nurse; we may think about our parents getting older, but when they start needing more support are we really prepared? Does it seem to creep up on us?

Natalie Strouth is a nurse with Saint Elizabeth and the information specialist behind Ask Elizabeth, a free caregiver support service. Saint Elizabeth, a home health care company, has been a trusted name in Canadian health care for more than a century and is a national, not-for-profit, charitable organization.

In her weekly column, Natalie answers your questions about caring for a family member or friend who needs extra support -- and caring for yourself as a caregiver.

Send your question to askelizabeth@saintelizabeth.com
Catherine asks: How do I care for my dad as his physical health deteriorates? His Parkinson's is advancing and he needs more and more help. I feel unprepared and anxious, but I want to be able to care for him as long as possible.
The shift from our parents caring for us to us caring for them is a difficult one, but you are not alone! Many caregivers report that they feel better prepared and less anxious when they are equipped with information about the skills and tasks that may be required of them as caregivers. Here are some key tips to begin providing the practical help your parents need:
1. Ask for help. Many caregiving tasks and skills may be new to you, like lifting and moving someone or coordinating medical care. These skills are sometimes far more complex than they initially appear. For instance, driving an elderly person to an appointment is not just about hopping into the car and going for a drive - it may involve dressing the person, transferring them into and out of a wheelchair, into the car and out again, and avoiding potential safety risks. This activity requires many different skills! Ask health care professionals lots of questions, such as a nurse, personal support worker, or occupational therapist, as they have knowledge and experience with these tasks.
2. Create a support team of family and friends. They are wonderful resources, especially if they have been through a similar situation. Your brother who lives further away might not be able to drive to medical appointments but he can organize important financial and legal documents. Your friends can be a sounding board when you feel overwhelmed. Support groups and local community support organizations are also great resources for learning new skills and sharing experiences that will help you gain confidence and ease your worries.
3. Safety first. Looking at your loved one's physical environment can reveal many opportunities to make life easier and safer for them, and to increase your confidence as a caregiver. There are many assistive devices and mobility aids designed to make tasks such as transferring, walking, eating or bathing more efficient and comfortable.
4. Involve the person you care for in making decisions. Respect the person's choices, even when you don't agree with them. As long as there is no risk of danger to themselves or others, it is important to support them in making their own decisions.
5. Try not to focus just on the physical needs. People still need to feel connected to others around them and to participate in activities just like they did before they became ill or lost some independence. By making them feel part of normal household and social activities, and by encouraging hobbies such as music, games or crafts, you may also have some much-needed time for yourself.
Reach out and learn as much information as possible to feel confident and empowered in your caregiving role. Caregiving may last a few months, or several years, so you need to take care of your own health too. Hopefully your support system will include immediate family, but remember that home and community care services can help, as can online support communities.
The important thing is to find what works for you to provide the best possible care for your family.
Care-ring Voice is a free, bilingual program that offers learning sessions by telephone on a range of topics for caregivers and families.
Visit the Parkinson's Society website for information, education and support services.
Get your FREE copy of Saint Elizabeth's family caregiver guide, Caregiver Compass.
Ask Elizabeth does not offer legal guidance, nor does it answer questions about personal health issues.