Getty Images
Fashion is one of my great loves. I consider it so much more than the clothes on my back or the (very high) shoes on my feet. It's a way of expressing myself! And when fashion is really beautiful, it's truly a work of art. Alexander McQueen, Rick Owens, Alber Elbaz... they're all artists in my mind! But fashion is not the only art I've cultivated a great love of. I have discovered a great passion for artwork and photography too.
Art is to a room what a great handbag or shoe are to an outfit. You might be wearing the most simply tailored, neutral outfit (black, of course!), but you can still express so much with your accessories. My taste in interiors is streamlined, minimalist and (no surprise!) monochromatic, so artwork is important the same way accessories are. But my love doesn't just come from a decorating standpoint, it's also about adding something more personal to each room. Every piece of art I own is an expression of me, even though my Mom may not approve of the skull in my den, I still love it!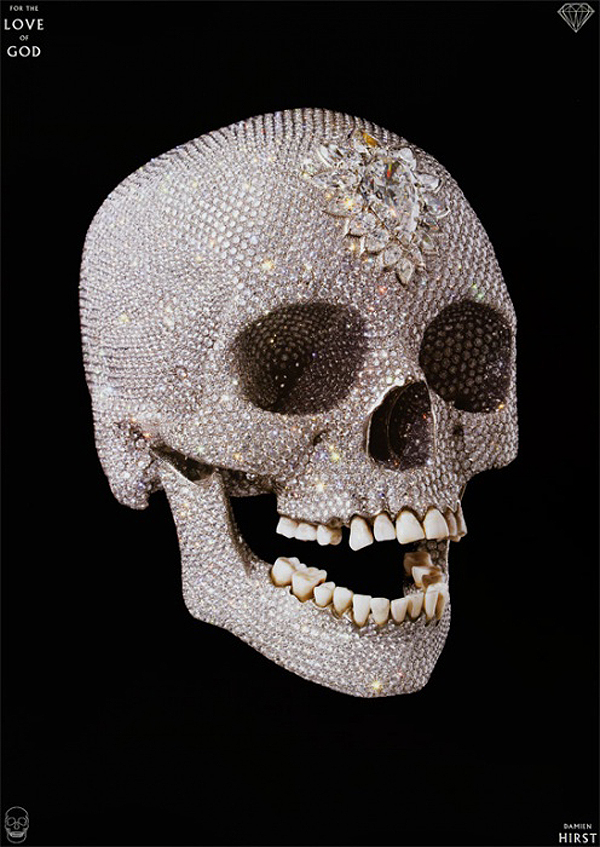 Damien Hirst's "For the Love of God," Courtesy of Getty Images
My recent foray into the art world was the purchase of Damien Hirst's "For the Love of God" diamond skull limited edition print. The original artwork was a human skull recreated in platinum and adorned with 8,601 diamonds weighing a total of 1,106.18 carats. The print I purchased is a silkscreen print with glazes and diamond dust... There's something dark, yet ultra-luxe about it that really appeals to me. Hirst's work is known to be shocking and confrontational -- I find his pieces make you feel... and isn't that what art is all about?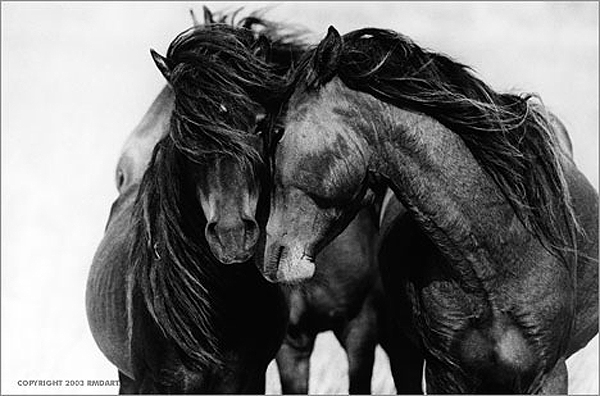 "Sable Horses" by Roberto Dutesco
There's a softer side to my art collection too. Roberto Detesco's Sable Island wild horses express unbridled strength and pure love. I'm a romantic at heart and his work is a daily reminder of true love and companionship -- the things I value most in my life. I love that ineffable feeling of falling in love with art. When you look at a canvas or photograph and your breath is literally taken away... it really is like falling in love at first sight! I had just that reaction when I saw Bert Stern's MARILYN Double X. Stern's best known work is "The Last Sitting," a collection of 2,500 photographs taken of Marilyn Monroe over a three day period, six weeks before her death, taken for Vogue and this shot was from that collection. What I love about this photograph of Marilyn is how flawed she is -- she is beautiful and vulnerable and those flaws make her more so. Stern's art makes life MORE real... and when I hung my MARILYN Double X, my living room came to life.
My collection is not limited to photography... In my entryway I have a painting by Peter Tunney with the word "GRATITUDE." It's such an important sentiment for me -- I also have a tattoo with the word "gratitude" on my inner wrist! Both are a daily reminder to be thankful. I don't limit art to my home either. Because I spend so much time in the office, I like to display some of my favourite pieces there too. Peter Tunney's artwork often contains phrases of affirmation that match with my own personal philosophy. As you enter the NKPR office you might notice "The Time is Always Now"... a reminder to live in the present moment. In my own office, I have the word "BELIEVE."
The next purchase I'm planning to make is by David Drebin. Toronto-born, New York-based Drebin is now known worldwide for his cinematic, sexy, intrigue-filled images. In interviews, he has said that he looks to capture any two of these three feelings: humour, sexiness and melancholy. This results in a certain tension and mystery in his photographs that gives depth and interest beyond what he captures -- and that depth and mystery is what I love about Drebin's work. I always look at his photographs and wonder what the STORY behind them is. I had the fortunate opportunity to have dinner with David and the man is as intriguing as his images -- I get it now!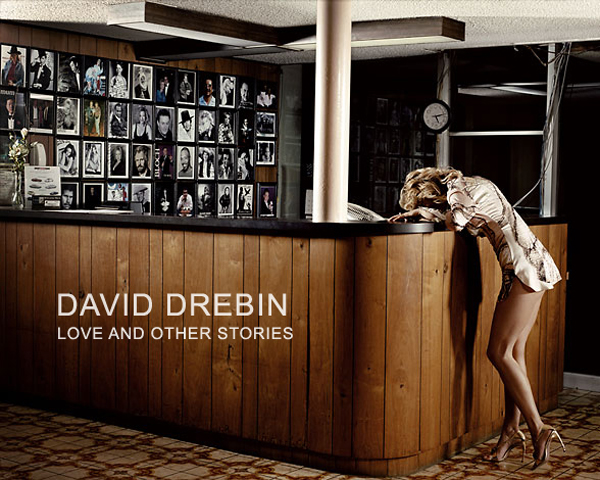 "Love and Other Stories" by David Drebin
I'm definitely not an art expert... so I really do value learning more about art processes, history and value from my good friend Izzy of Izzy Gallery. Izzy has not only exposed me to artists who were not really on my radar -- Ellen von Unwerth, Yuri Dojc and more -- he's also helped me buy with confidence. One of the things I've learned is that art is a good long-term investment. The market for contemporary art has outperformed Standard & Poor's list of 500 common stocks since 2003. In fact, the contemporary art market raked in over $5 billion in auction sales last year!... so maybe I can splurge on Ellen von Unwerth's photograph of Victoria Beckham in a designer school girl outfit with the words "teach me a lesson" covering one eye -- I love this image!
This all said, art doesn't have to be all about investment pieces -- I also found some framed photos of Hollywood legends like Audrey Hepburn at Elte at a reasonable price point. They were framed with mirrored glass and the whole look was romantic and in chic Hollywood-style. If Hirst expresses my edgier side, these captured my more romantic outlook... and I love how the mirrored frames capture and reflect the light. In my kitchen hangs a still from Breakfast at Tiffany's... so, every morning, I get to have breakfast with Holly Golightly... no girl can resist that!
Art is really something you're going to live with, so -- investment or not -- you had better really love it. If you think with your head and not your heart, you're missing out on a very special experience. Truly experiencing art is one of the most profound feelings you can have... it can teach you to see the world around you differently, and to feel things more deeply. And at the end of the day, that feeling is exactly what life, love and art is really about!
xo Natasha