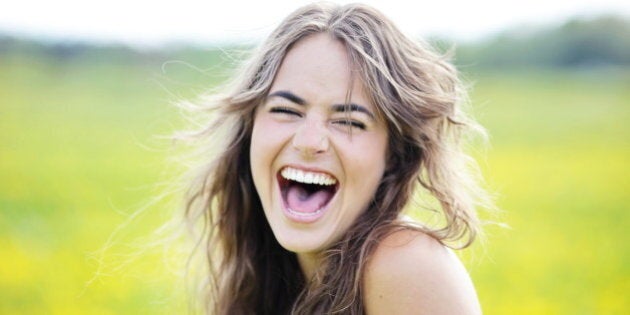 Speaking at the Toronto Arts Foundation Awards earlier this spring, Mayor John Tory said, "We don't spend enough time talking about the things that bring us joy." I totally agree! I'd add that we don't spend enough time doing the things that bring us joy.
This hit home for me many months ago when someone asked me what I did for fun. Because I love what I do, I immediately referenced my job. However, I struggled to answer the next question: "What do you do when you're not working?"
That simple question inspired me to reflect on my life and figure out how I might extend my passion for my work into other areas. I wanted to experience real joy in my life. Here's what I've learned on my quest to put more joy, fun and play into my life.
"We're never so vulnerable than when we trust someone -- but paradoxically, if we cannot trust, neither can we find love or joy." ~ Walter Anderson, Writer.
Embrace new people who personify joy
Step one was to branch out beyond my familiar habits and push myself to try new experiences. I also vowed to be more open to date someone completely different than anyone I had dated before -- someone with a much more playful and adventurous spirit than mine.
And boy did I meet someone distinct: a true original! Look up the words fun and play and you'll see my boyfriend's picture right beside the definitions. Although a grown man, he has the heart and soul of someone decades younger. He's very dedicated and committed to his profession (race car driver no less so adventure comes naturally to him) but he seems to balance it perfectly with a contagious sense of play. While at the same time he is a loving and kind partner. Well balanced indeed!
"It is a happy talent to know how to play." ~ Ralph Waldo Emerson, Writer.
Rediscover your sense of play
My boyfriend enjoys life to the fullest and has inspired me to do the same. Meeting him has brought some new experiences my way: camping in a RV, travel to unexpected places (Birmingham, Alabama , Milwaukee, Wisconsin, staying at a horse farm in Fredricton, Ohio) riding on the back of a motorcycle and I must say, I've had the best time! It's as though he has tapped into a part of me that seemed buried since I was a child. Exploring this side of me has made me feel more whole.
Seems I'm not the only one looking to put more fun and play into her life. Recently The Globe and Mail ran an article on the growing popularity of summer adult camps, targeted to professionals in their 30s and 40s. At locations across North America, adult campers can put down their briefcases and cell phones and replace them with paddleboards and bow and arrows.
As writer Cliff Lee says, "the camps vary in location, activities ... but they all promise an escape: Feel like a kid again: rediscover who you are away from the rigours of adulthood." What a great idea!
Whether it's camping, travel, reading, music, exercise, sports, meditation or something else, find new activities that ignite your senses and immerse yourself in the pursuit of play.
"Adventure should be 80 percent 'I think this is manageable,' but it's good to have the last 20 per cent where you're right outside your comfort zone. Still safe, but outside your comfort zone." ~ Bear Grylls, Adventurer.
Overcome the fear that's holding you back
New experiences can be unsettling, intimidating or even frightening. But it's only when you step outside your comfort zone that life gets truly interesting. After all, no great adventure starts without a healthy dose of nerves.
In my working life, I embrace innovation and change; but in my private life, I'm much more cautious.
Think of people like underseas explorer Jacques Cousteau (who once said he hated danger), climbers Edmund Hillary and Tenzing Norgay (the first people to reach the summit of Mount Everest) or Karen Blixen (European socialite who recounted her experiences running a Kenyan coffee plantation in Out of Africa). These were all great explorers who overcame insecurities, obstacles and fear to experience great adventures and live extraordinary lives.
My biggest fear was fear of flying due to claustrophobia. I was terrified to board a plane with its small and enclosed space. It was holding me back (professionally and personally) so I was determined to overcome my fear.
Deep breathing helped as well as daily affirmations. It took a while and although I can't say I love flying, I am certainly much more comfortable. Most importantly, I didn't let my fear restrict my life. As I live in two cities and travel frequently with my job, my life today would not be possible if I hadn't overcome my fear. Whatever frightens you and holds you back, tackle it.
"Anytime I feel lost, I pull out a map and stare. I stare until I have reminded myself that life is a giant adventure, so much to do, to see." ~ Angelina Jolie, Actress.
Tap into your inner adventurer
So maybe you don't want to climb Mount Everest or swim with sharks. That doesn't mean you can't be an adventurer. In my working life, I embrace innovation and change; but in my private life, I'm much more cautious. But this year, I surprised myself with how much I've actually enjoyed new experiences, inspiring me to explore even farther. Next on my bucket list is a trip to India. Create your bucket list for travel and adventures... and make them happen!
"We are never more fully alive, more completely ourselves, or more deeply engrossed in anything, than when we are at play." ~ Charles E. Schaefer, Author.
Wishing you more joy and fun
I'm a great believer in the pleasure of work but recently I've also rediscovered the power of play. Tap into your playful, adventurous side and create more joy and new and unexpected memories in your life!
What do you do for fun? What brings you joy? Tweet me @NatashaNKPR or leave a comment below.
Follow HuffPost Canada Blogs on Facebook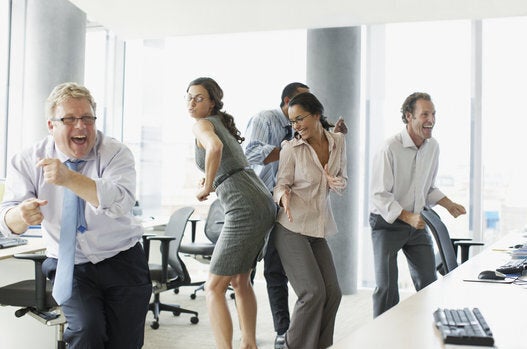 12 Tips For Happiness in 2016