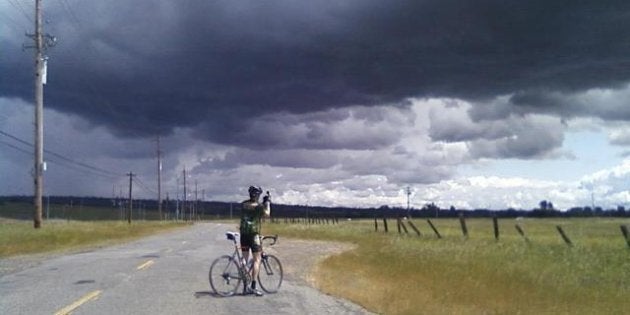 Around this time of year, many of us can feel our mood take a bit of a dip. Dark mornings, dark evenings... they can take their toll. While noticeable, these shifts in mood generally do not affect our ability to cope with daily life, though we may function at a slower pace, feeling a little drained and deflated.
About two per cent of Canadians suffer from Seasonal Affective Disorder (SAD). Of course, if you're struggling to cope with a mood disorder or depression, you should seek medical advice from your doctor. Still, many of us experience some milder form of those seasonal blues. For me, it starts when those days get shorter. Over the years, I've found many ways of coping with those feelings and of embracing the colder months.
Every season in Canada has its positive side, but we all have one season that's more difficult for us -- whether it's summer's blistering heat, or winter's cruel cold. For me, it's the short, dark days of fall and winter. Here are some of the ways I stay positive and happy when the thermometer starts to dip and the sun's rays begin to wane.
BLOG CONTINUES AFTER SLIDESHOW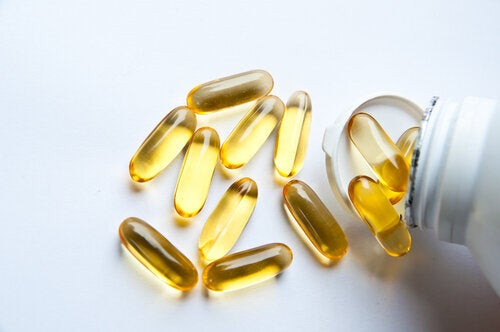 5 Ways to Beat the Winter Blues
The sunshine vitamin has really become a medical superstar in recent years, showing connections not just to SAD-prevention but also strong bones and prevention of some cancers. Canada's Food Guide recommends that everyone over two years of age drink 500mL of milk or fortified beverages daily to get enough vitamin D. Information about the benefits and sources of Vitamin D can be found here. If you want to supplement your intake or check your vitamin D levels, talk with your doctor.
(2) Exercise outdoors, and in general
In the summer months, it can sometimes be too hot for prolonged outdoor exercise. One of my favourite things about this time of year is that it's still warm enough (and ice and snow-free) for outdoor exercise. I like to switch up my exercise routine a bit in the fall, incorporating a little more cardio. Of course, exercise releases powerful endorphins that lift our mood. When the couch can look particularly tempting and those new TV shows can suck you in, it's all the more important to carve out some time each day for exercise -- if you can get outdoors when it's still light and warm outdoors, all the better!
I like to exercise in the morning -- I try to wake up an hour before I go out to exercise -- I brew a cup of coffee and sit in my favourite chair, finding my awareness and letting my energy rise naturally. I find it easier to get ready for exercise this way, because I'm getting up to enjoy that ritual and not to immediately push myself out the door to go for a run or to a spinning class. By the time the hour has passed, I'm usually in the frame of mind I need to be to get moving!
(3) Create a sanctuary at home
We tend to spend more time indoors during fall and winter, so it's a good time to make sure that your home is a sanctuary. My family room is connected to the kitchen and I call it "the white room" because it was designed for this reason entirely. With ceiling to floor windows, it allows me to make the best of natural light and also feel connected to the outdoors, even when the outdoors is too cold to come inside!
Adequate lighting, cozy blankets and bed linens will help make you feel warm and enveloped when you want some relaxing down-time. I tend to take more baths in the colder months too, so indulging in some favourite bath oils keeps me calm and relaxed. Finally, a scented candle (my favourite is by Costes!) is a lovely way of conjuring a cozy and cocooned mood in your home that lifts the spirits.
Fall food is simply the best. Carbs and melting cheese immediately come to mind, but don't forget soups with all those fall veggies. It really is the best time of year for a trip to the farmer's market and all those colours and local offerings will lift and inspire your senses. Visit the flower market too -- when colours are fading outside, you can bring a burst of colour right into your home -- fresh flowers always make me happy!
Hot beverages come into their own in the fall too, whether it's that pumpkin spice latte (go non-fat to keep those wasted calories in check!) or my favourite David's Red Velvet Tea (almost no calories at all!) Overall, it's important to stay healthy, to make sure you're getting those eight servings of fruit and veggies, but above all, enjoying and sharing food is such a mood enhancer!
(5) Spend time with children
Children are so good at really living in the present and they just know how to make the most of every single season. I recently spent a day with my niece and all she wanted to do was bake and decorate a cake so we bought loads of sprinkles and gummy bears etc. and let our imaginations run wild. It was so much fun! There's something infectious about these high-spirited but simple pleasures. Whether you're doing crafts, carving pumpkins or just running around kicking leaves, time spent with children (your own, or borrowed nieces, nephews etc.) is a boost for the spirits.
This time of year can leave many of us a little down. Summer vacations fade to memories and there are no holiday weekends left between now and Christmas. But small, everyday measures can ensure that you don't let those winter blues get the better of you. Staying social and active, while enjoying all the beauty the season has to offer will lift your days and keep those blues at bay. What are your tips for keeping the winter blues at bay?