 While the Toronto International Film Festival is a time for celebrating the best in film (and fashion!), it is also a time for artists and others within the industry to come together and show their support for causes that matter to them.
Since 2009, I have sat on the advisory board of Artists for Peace and Justice (APJ) -- a non-profit organization founded by Paul Haggis and many of his Hollywood friends -- that encourages peace and social justice and addresses issues of poverty around the world.
Together with a star-studded board of artists including Ben Stiller, Olivia Wilde, Gerard Butler, and an advisory board with members like Penelope Cruz, James Franco, and Susan Sarandon (amongst many others), APJ's focus is to serve the poorest communities in Haiti with programs in education, health and dignity. The APJ model is simple: we believe in empowering local communities, fostering economic growth and educating the future leaders of Haiti.
Over the past year, APJ has hosted the first ever "Carnival in Cannes" gala, the 5th annual Hollywood gala, and will host two events this year during opening weekend of the festival. To officially kick off the weekend and raise awareness for the amazing life changing work that APJ is doing in Haiti, Paul Haggis, George Stroumboulopoulos and myself will be hosting a Film Noir-themed evening in partnership with one of Yorkville's hottest venues, La Société.
The evening will be followed by an intimate fundraising lunch, co-hosted by Paul Haggis, Jude Law, Trudie Styler and George Stroumboulopoulos with special performances by Raine Maida, Chantal Kreviazuk, K'Naan and members of Arcade Fire to raise funds and awareness for current reconstructive efforts on the ground in Haiti.
As a result of the incredible support surrounding APJ's cause and the numerous awareness and fundraising initiatives throughout the year, we have been able to open a new wing for the Academy for Peace and Justice in Haiti, Haiti's first free secondary school. As a result of this new wing, this fall 1,400 students from grades seven to 10 will be able to attend the Academy for Peace and Justice, a testament to APJ's tremendous progress since opening the Academy not even two years ago. APJ ensures each student attending the academy receives a full scholarship, including tuition, uniforms, nutritious meals and access to medical care. The two-story wing is also engineered to be able to withstand earthquakes and other natural disasters.
In addition to its education initiatives, APJ supports the St. Luke Family Hospital, which provides free medical care to the poorest and most vulnerable people in Port-au-Prince, including all Academy students and their families. APJ is on the ground in Haiti working with the Foundation, making sure that all donations go exactly where they're needed.
We support grassroots projects that are saving lives and building a better future for the people of this struggling nation. There is no red tape to slow us down and no delay in our disbursement; every penny is saving a life and filling another with hope and possibility. The services provided by the hospital include a surgery facility, a rehabilitation unit, and a Cholera Centre. With APJ's support, the Cholera Center was constructed just 36 hours after the epidemic hit and has treated 20,000 patients to date, 50 per cent of whom would have died without immediate treatment. The centre was such a success that construction is set to begin on a second facility.
Continuing its commitment to rebuilding Haiti, APJ is keeping its cause in the spotlight during the film festival. In addition to attending one of the APJ events, those who want to support the cause can participate in the STiKS Gaming Battle to Build campaign that will directly benefit APJ.
With a mission to raise money for charities using the power of gaming, from August 27 until mid-September, STiKS Gaming is hosting The Battle to Build. The campaign encourages fans to bid for a chance to play against their favourite celebrity at NKPR's IT Lounge (September 6-9). The effort aims to raise much needed funds with 100 per cent of the proceeds going directly to support APJ's initiatives on the ground in Haiti. Stars can play each other and campaign donors in some of the most popular video games over Xbox 360 Live and the Playstation Network. Fans can go to the site to sign up.
With the week's most buzzed-about events, along with proceeds from Patrick Demarchelier's portrait studio at NKPR's IT Lounge brought to you by RW&CO. solidifying the efforts, this year will prove to be an important one for APJ -- and we couldn't be more excited! Please join us in this incredible endeavor and find out more about Artists for Peace and Justice.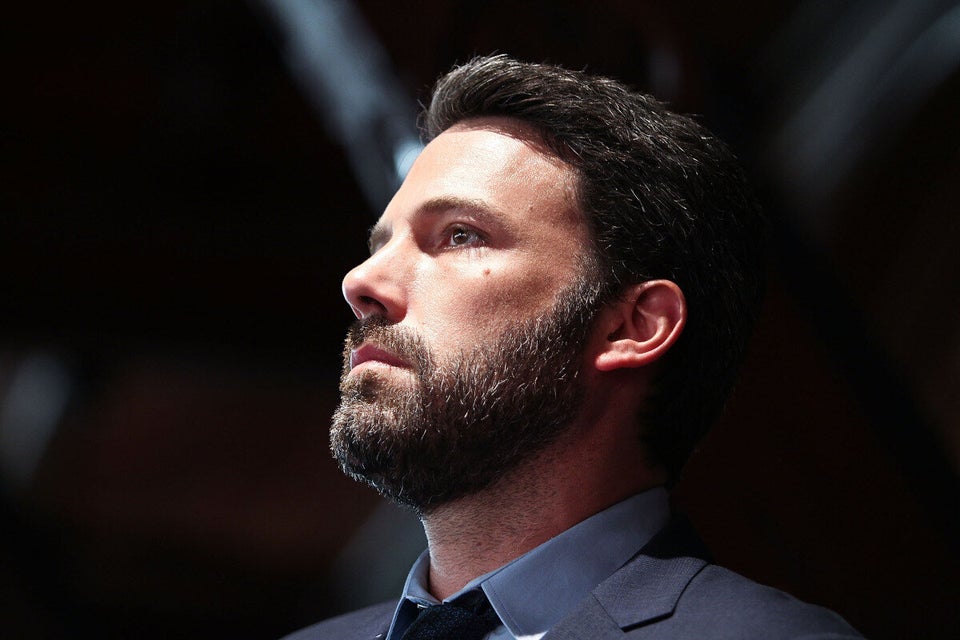 Toronto Film Festival 2012: Attending Celebs