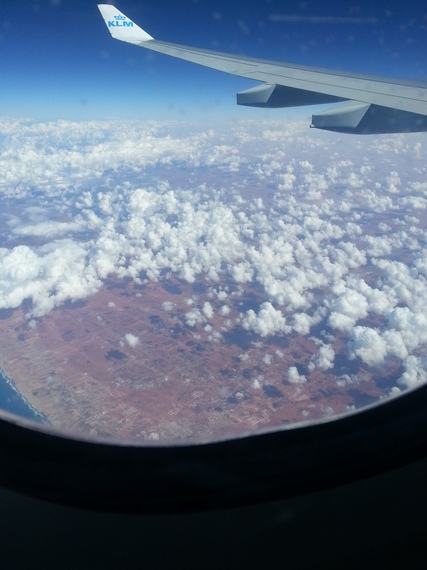 Hi! My name is Nathaniel Crossley and I am 12 years old. I am from Fort McMurray Alberta and I am pretty excited to be blogging for the Huffington Post.
I love Lego! My mom says I've been playing with Lego since before I could walk! I even competed in a local Lego building completion and it was so fun! The only thing I ever ask for on my birthday and Christmas is new Lego sets.
In 2012, I started a project to build wells in Africa and my original goal was to raise $2,000 to build one well. When I reached my goal, I decided to raise another $2,000 - and I kept fundraising until I raised over $9,000 for clean water projects in Tanzania. The project was called the WASH project, with the African Well Fund and the money raise helped improve sanitary conditions for 30 schools in Tanzania and Malawi.
In 2013, I started a second project called 'Lego4Africa' to help me raise money to go to Africa to see positive impact of the sanitation projects I had helped put in place, and also to climb Mount Kilimanjaro. During this project I traded up a custom Lego man that I made from Lego sets and ended up fundraising enough money to go! I also purchased shoes for the porters who helped us trek Mt. Kilimanjaro. People and organizations that donated to Lego4Africa had their name be put on a banner that travelled with me to Africa and up to the 5,000 meter mark of Mt. Kilimanjaro.
SUBSCRIBE AND FOLLOW ALBERTA
Get top stories and blog posts emailed to me each day. Newsletters may offer personalized content or advertisements. Learn more
This year I have partnered with my school, Father Mercredi High School, to send brand new sporting equipment to the three schools I visited in Dodoma when I travelled over seas to Tanzania. The new equipment will include net balls, basket balls, soccer balls, pinnies, first aid kits, whistles, stop watches and other various sporting goods. We will be using the money from school events like dances, bake sales, and other in school events. We are currently looking for a partner to ship the sporting goods overseas to the three schools in Dodoma, Tanzania.
Thank you for visiting my blog and I hope you enjoy the rest of my up coming posts.
Your friend.
Nathaniel <(^_^)>