Netflix is going to kill me. While visiting my favourite entertainment website, I found a site that tallies the amount of hours spent watching all my shows. Over the past year, I've watched 58 days, 14 hours, and 25 minutes. I wish I could explain myself.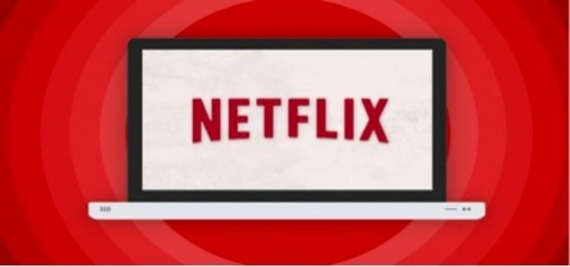 (SOURCE: DenofGeek)
Now that I've obviously demonstrated my expertise in television, here are the top five Netflix shows that will definitely keep you up late into the night.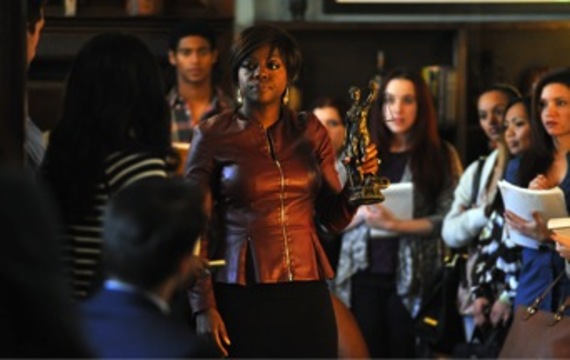 (SOURCE: CTV)
Shondaland get's it right again. How to Get Away with Murder follows law professor Annalise Keating (Viola Davis) and her conniving group of students, as they go on a calculated killing spree. You'll constantly be on the edge of your seat, looking for the next big shock around every corner. The ways in which Shonda has managed to provide a platform for individuals that are often marginalized within society, is nothing short of enchanting.
There's honestly something for everyone. Powerful woman of colour, LGBTQ characters that are real and relatable, as well as complex and problematic characters in which we find ourselves reflected. Fast-paced and dark, you'll never really know who's the suspect (or victim).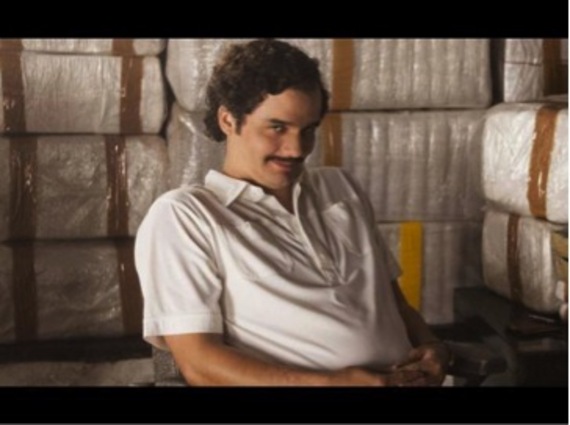 (SOURCE: Esquire)
Don't let the drug narrative fatigue get to you just yet. The story of drug kingpin Pablo Escobar comes to life in the Netflix original Narcos, as it weaves a deep and convoluted story. It takes the viewer on an intense journey from the perspective of both Escobar and the DEA. From the very moment that Escobar (Wagner Moura) appears on the screen, you've already become hypnotized with his enigmatic presence. Moura becomes fully immersed in the character of Escobar to the point that the viewer is at a loss as to where Moura begins and Escobar ends.
Everything from the tone, inflection and the way the gaudy Hawaiian shirts cling to the drug kingpin's pouch of a stomach will have you captivated. Escobar will have you fiending for more from the moment he stares right through the screen with his cold, dead eyes.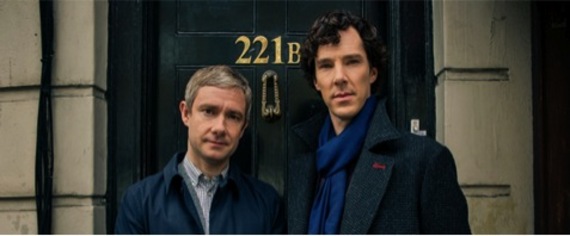 (SOURCE: PBS)
Like many, I am a "Cumberbitch"; the lovable nickname of Benedict Cumberbatch's loyal (read: obsessive) fans that was sparked by this defining role in Sherlock. In this intense thriller, Sherlock and his loveable sidekick weave through the busy streets of London solving mystery after mystery, while trying to maneuver the inner-workings of Sherlock's mind. This show has taken the British television landscape by storm as a springboard for the return of the mini-series, with a running time just over one hour and 30 minutes.
It's intense, riveting and unlike anything else on television. A simple facial movement, choice of clothing, or a quick glance will give Sherlock all the information he needs to determine your age, occupation, marital status and background. He's just that intuitive (read: neurotically analytical).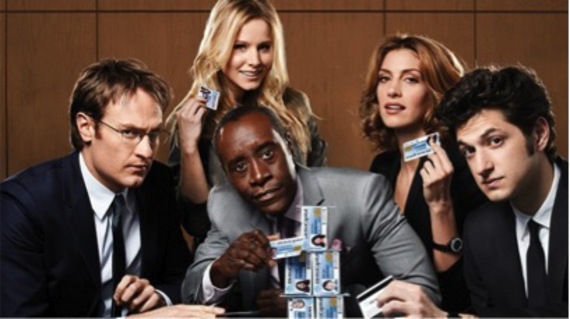 (SOURCE: Rotten Tomatoes)
Consultant Marty Kaan (Don Cheadle) and his group of highly intelligent misfits scheme their way through corporate America in House of Lies. Kaan is cold, calculating and as manipulative as your mom after you've missed her call. He keeps his mal-adjusted team suckling at the teat of his wisdom as they slug through the competitive world of management consultancy with Kaan's vindictive ex-wife on the heels of their firm's success.
It is one of the wittiest shows on television with its fresh take on the inner workings of corporate culture. Cheadle shines in this role, as the ingenious Marty Kaan. You'll want to root for Kaan and his band of corporate misfits, while also cringing at every self-inflicted setback they face. The heart of the show is really Kaan and his futile attempts to hold everything (and everyone) together.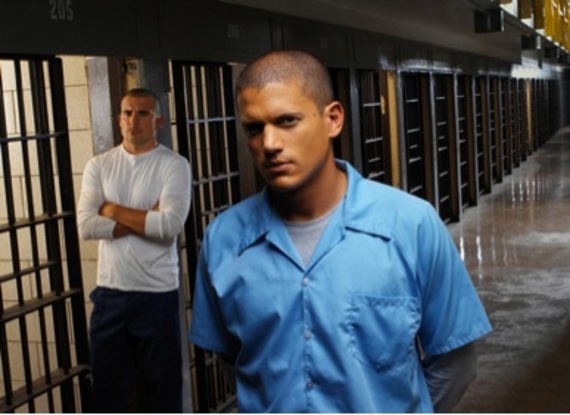 (SOURCE: E Online)
Prison Break is the most fast-paced, heartbreaking show you'll likely every watch. The story follows two brothers that are polar opposites. One is a structural engineer, while the other is a drug dealing, gambling, blue collar, hit man for hire. Despite their obvious contradictions, they are very loyal and loving to one another having had their mother pass away and their father abandon them at very young ages. Once his brother lands in prison, Michael concocts a harrowing plan to break Lincoln out, making for one of the most exciting narratives ever to grace the small screen.
This show is guaranteed to cause you major heart palpitations, and it's not just as a result of the ample man candy roaming the halls of Fox River Penitentiary. With the reboot slated to return early next year, now is the perfect time to binge. Do yourself a favour: watch it.
If all else fails, I recently stumbled upon a handy website to help me figure out what to watch on Netflix, when I feel like there's nothing to watch. The site "What the Hell should I watch on Netflix" will definitely save you a bunch of time aimlessly scrolling through the site.
What are some of your favourite shows? Do you agree/disagree with my picks? What's on your top five? Chime in.
Follow HuffPost Canada Blogs on Facebook