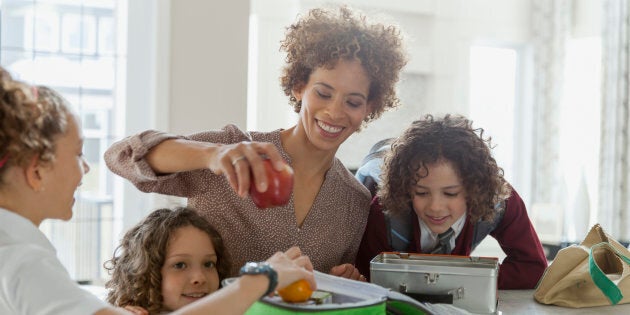 Coming up with healthy lunch options for the whole week can feel like a chore for anyone. But with a little planning you can easily take out the guesswork of what to make for lunch so you'll look forward to your midday meal. Here are six tips for creating and packing tasty lunches for you or your kids to bring on the go.
1. Box It Up
Before you even think about what food to bring, consider what you are going to transport it in. You want containers that are lightweight, durable, leak-proof, cost-effective and easy for little hands to open, but you don't want them to fill your entire work bag or child's backpack. Consider containers with lids that screw on or have clasps that close versus those with lids that just snap shut to prevent foods from leaking. Although mason jars and other glass containers provide for a very elegant-looking lunch, they can be heavy to carry and could break, so save them for bags that aren't getting tossed around on the playground.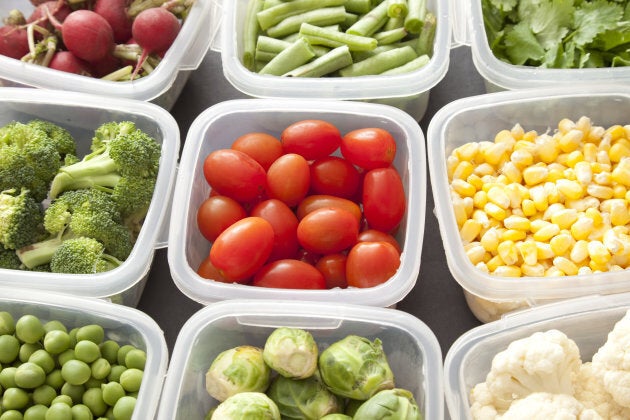 2. Get The Whole Family Involved
One person shouldn't have to do the heavy lifting for the whole family. Getting kids involved in making their meals can help ensure they eat it, and will teach them about food preparation. It's often better to test new foods while the whole family is eating together instead of unknown foods randomly popping up in their lunchbox, so try to introduce new things at dinner. Have your kids write down the foods they enjoy from of each of the four food groups from Canada's Food Guide. You can then use these lists to come up with mix-and-match options from each category. Shopping as a family is also a great way for kids to check out new foods.
3. Reinvent Leftovers
Why reinvent the wheel when you have leftovers? Cooked meats such as chicken, beef, pork or fish are wonderful when sliced and served cold in pasta dishes, wraps, sandwiches or on top of salads. You can do the same with grilled tofu or precooked falafels. Many roasted veggies like asparagus, cauliflower, carrots, peppers and sweet potatoes can be used in the same way or eaten cold as a healthy side dish. Convenience items like no-salt-added frozen black beans take three minutes or less to cook and can be easily transformed into chilis, dips or meatless taco fillings for a quick dinner. Pack up the leftovers for a no-fuss lunch that's full of fibre.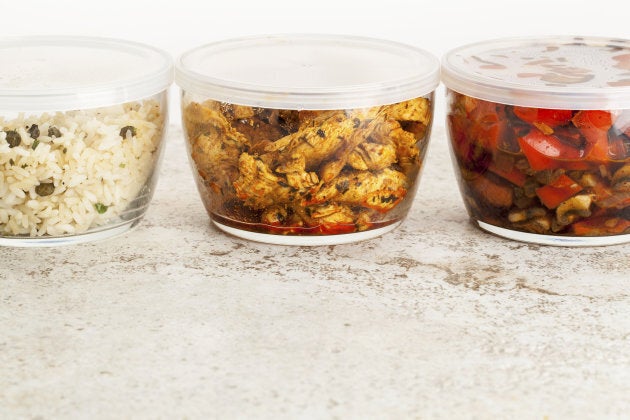 4. Build Your Own Bento Box
Bento boxes can be super simple and customized to suit both adventurous palates and picky eaters alike. These lunches are a great first step in building a healthy meal with your child. Work off that list they created of their top foods from each food group. To make your own bento box, use a durable container and build separate compartments using silicone or paper muffin cups to hold each item such as sliced or bite-sized pieces of fruits or veggies, cheese cubes or crackers.
5. Think Outside The Bun
If you always pack sammies and are looking for something completely new, try replacing tortilla wraps with collard greens, swap slices of bread with Boston lettuce leaves or play around with rice paper wraps. Other great options for lunch include food on sticks such as teriyaki chicken or tofu skewers, grain salads or homemade sushi rolls.
6. Breakfast For Lunch
Who says breakfast foods can only be eaten at breakfast? Many breakfast meals are quick to prepare and are great any time of the day. Some of my personal favourites include:
Overnight Oats: Combine quick-cook oats with milk or a milk alternative, chia seeds and fruit in a container. Shake then let sit in the fridge overnight so the oats and chia seeds can absorb all the liquid.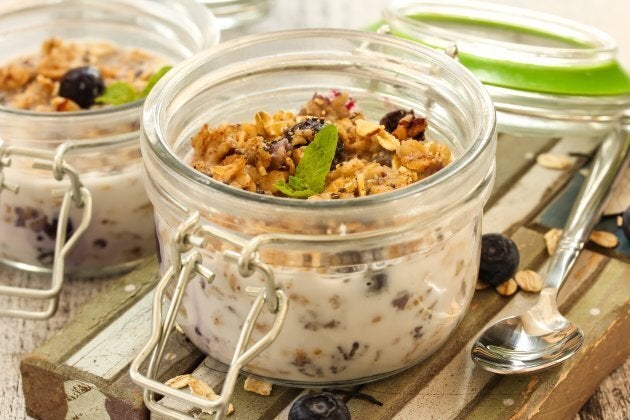 Breakfast Stratas: Using eggs and veggies, this savoury dish can be made in muffin tins. They freeze nicely and can be defrosted in the fridge overnight.
Yogurt Parfaits: Layer yogurt with fruit and a fibre-rich cereal for a quick lunch that could also be a dessert.
Pancakes: Make mini pancakes with your kids on your day off then pack them into their lunchboxes with fruit and yogurt. Turn them savoury and fill them with leftover meat.
As you can see, boxed lunches don't have to be boring. With a little planning and creativity, you can transform your whole family's lunches into both a bonding and eating experience.
Néma McGlynn is a registered dietitian with Loblaws. She is part of a network of more than 70 dietitians who provide free services like one-on-one consultations, assisted shopping, school tours and recipe ideas at locations across the country.