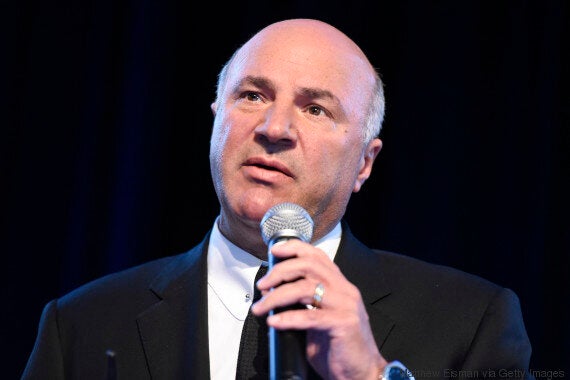 Only a few days after Kevin O'Leary visited "Capitol Hill" (as he offensively misnamed Parliament Hill in Ottawa), we are already seeing the residual effects of his supposed exploratory committee.
Whether he decides to enter the leadership election or not, we can draw some concerning similarities between O'Leary's public persona over the past days and weeks with that of Donald Trump, the president-elect of the United States.
Like Trump, O'Leary has no formal experience in politics. He claims a longing to disrupt the so-called weak and/or wasteful leadership of liberal politicians like Justin Trudeau (or, in Trump's case, Barack Obama). O'Leary, then, has also begun his leadership exploration based really on two principles: that he is rich (and we are to take from that what we will), and that he is, at least on TV, a jerk.
O'Leary has already taken it upon himself to denounce the policies of Kathleen Wynne and Rachel Notley in a series of open letters, perhaps getting his feet wet in the art of political smearing.
Rather than providing detailed new policy ideas, however, O'Leary takes down his opponents with insults fired from his Twitter account or during interviews. Trump performed similar assaults on Barack Obama, which stem at least as far back as the business leader's obsession with the infamous "birther" movement. Later, we saw his sights turn naturally against Democratic presidential candidate Hillary Clinton.
In a recent interview with Ezra Levant, O'Leary attempted to distance himself from Trump, saying that he only shares one attribute with the incoming American president: a good business sense.
But that seems suspect -- after all, neither of them have ever held public office before, both faced earlier success with reality television programs, and both fancy themselves grouchy Simon Cowell-types, intent on at least occasionally crushing one's hopes and dreams. But that last point isn't a very prime ministerial trait, at least in my opinion.
Canadians need to ask themselves if they can handle a Donald Trump-like character in our political scene.
O'Leary, like Trump, represents the anti-politician -- an apparent disruptor of sorts. Take for example again his interview with Ezra Levant, where he swore (calling out Notley and Wynne again as politicians who are "pissing away" his/taxpayers' money), or the moment when he said that, in an attempt to distance himself from Trump, he is against policies like border walls and the idea that Canada may need to be made "great again."
Of the latter principle, O'Leary says that Canada is already great, and that he is in favour of things like gay marriage. Moderates and liberals can take that as at least one sliver of good news.
After meeting with Conservative MPs on "Capitol Hill," O'Leary retweeted Bob Zimmerman, who said that O'Leary "discussed changes needed to make our CDN economy great again."
Is O'Leary's retweet an endorsement of that sentiment, which he earlier rejected?
It is hard to read it as anything but, which then leads us down the slippery, flip-flopping slope of Donald Trump where the more the TV star says, it would seem, the less apt people may actually be to listen -- a scary concept indeed.
Canadians need to ask themselves if they can handle a Donald Trump-like character in our political scene. Is Canada not already great? O'Leary could represent a watershed moment for our nation, depending on which side of the fence (no pun intended) one sits.
In a leadership field already crowded, much like how the Republicans found themselves in mid-2015, Kellie Leitch could shift to become Canada's Ted Cruz, and O'Leary, if he runs, to Canada's Trump. And we know how that went last time.
Follow HuffPost Canada Blogs on Facebook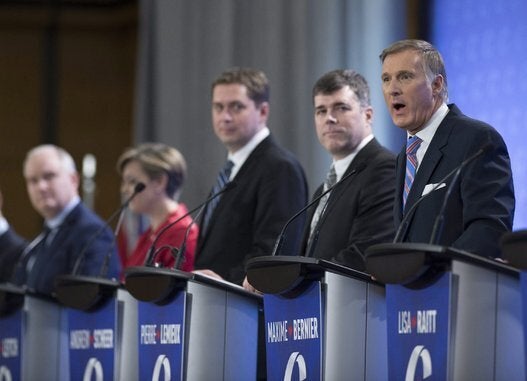 Conservative Leadership Candidates