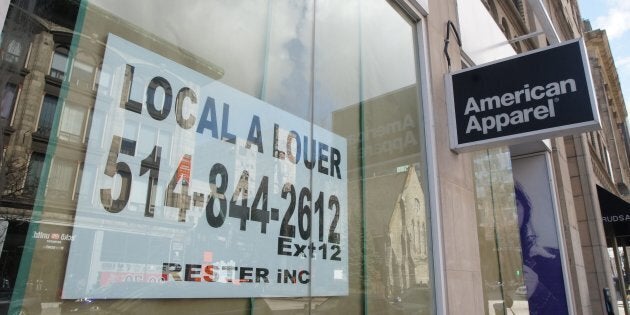 Back in my university days, I purchased a grey-and-white striped V-neck T-shirt from Los Angeles-born basics brand American Apparel, at a London, Ont. store. It was a bit pricey for me, but I was pleased with myself as I removed it from its clear plastic pouch. Not only did the shirt look good, it was from a brand that, at the time, was considered pretty damn cool.
It wouldn't surprise me much now, but it awkwardly stretched out and started tearing at the collar after only a few washes. I stopped wearing it. Somehow, it inexplicably showed up from time to time in my laundry hamper, in the back of my dresser or under my bed. One day, it just went away. I don't recall actually throwing it out. I just have to assume it disintegrated and faded into the ether.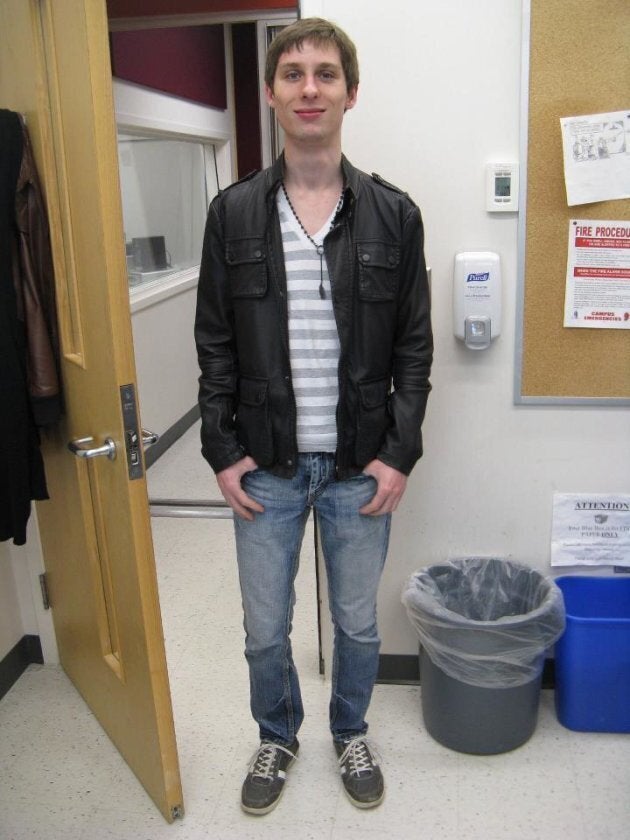 Like their poorly made T-shirt, the brand has a history of falling apart but never quite disappearing when it ought to.
"American Apparel is back ... back to basics!" The controversial brand recently announced its return to the Canadian market. The online-only shop will officially launch in just a few weeks on November 1, but American Apparel has had enough second chances.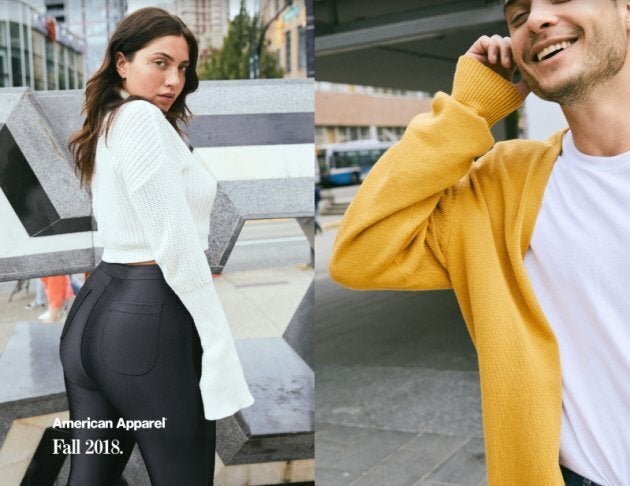 Instead, the brand was quickly revived a few months later by Gildan, a Montreal clothing wholesaler that bought the American Apparel name for $88 million. Gildan relaunched American Apparel in the U.S. in August 2017 with an e-commerce site that focuses on basics. It opened a brick-and-mortar retail store in Los Angeles in May 2018.
The unchanging face of American Apparel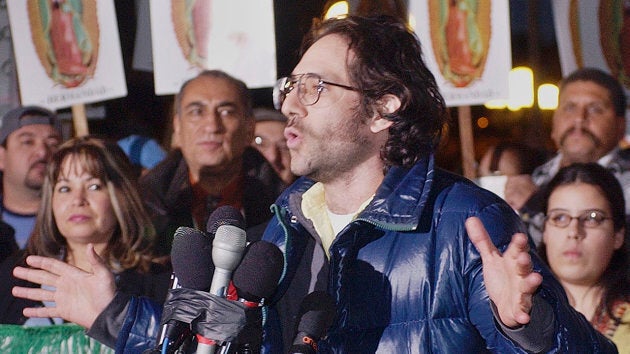 That was just after American Apparel's founder and CEO, Montreal-born Dov Charney, was forced out by his board and investors in 2014. Court filings showed an internal company investigation turned up numerous alleged instances of sexual misconduct — including sexual liaisons with co-workers and models, videos of sex acts stored on company servers, and more.
The stink doesn't wash off a brand name simply because its leadership has moved on.
Charney's alleged behaviour (he was not charged criminally) is a clear segue into the brand's history of using quasi-pornographic imagery in its advertising, which has been called misogynistic and demeaning to women. Charney took a personal interest in creating these images, having photographed some models himself. Several ads were banned over the years in the U.K. for being offensive, irresponsible or overly sexual — as in the case of one ad that "could be seen to sexualize a child" — and were met with criticism in Canada and the U.S.
The stink doesn't wash off
Looking at Gildan-owned American Apparel's U.S. webstore, the brand seems all cleaned up at first blush. For example, female models don't seem alarmingly young (in fact, the first Canadian campaign will feature diverse models ages 21 and up) and aren't in depicted in as compromising positions as before. But from the brand's Instagram and campaign, it clearly retains some of the original DNA from the era of Charney's leadership.
Try as one might, the stink doesn't wash off a brand name simply because its leadership has moved on. Gildan's taken a new approach with American Apparel, fashioning its messaging around empowerment and a "playful, confident and honest spirit." There's less skin, but you can't read "American Apparel" without picturing the oversized glasses, the stubbly beard, the grin.
Dov Charney is American Apparel, and American Apparel will always be Dov Charney.
Gildan knows this. That's why it bought the American Apparel name. It profits off the brand's 29-year history and infamous reputation — a reputation earned under Charney's watch. In doing so, it carries on his legacy, enjoying the fruit of the groundwork he had laid out while rebranding only just enough.
Ultimately, it is a tacit endorsement of what the label stood for under Charney.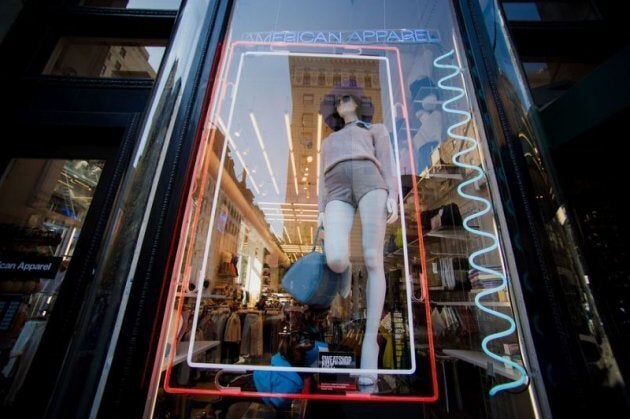 It's lost its connection to trendy youth, and instead is synonymous with a brazen misogynist and his alleged sexual misconduct. The clothes are a reminder to sexual assault survivors of how little we've progressed in holding predators accountable for their actions.
The same shouldn't be said of the brand that he started.
The company is estimated to hit $100 million in net sales by the end of 2018, $26 million short of what it pulled in the same year it filed for bankruptcy under Charney. This vulnerability puts Canadian consumers in a prime position to put pressure on American Apparel, its parent company and investors amid their expansion into the country on November 1.
I don't want American Apparel on my back, and Canadians shouldn't either.
Have you been affected personally by this or another issue? Share your story on HuffPost Canada blogs. We feature the best of Canadian opinion and perspectives. Find out how to contribute here.