Like many first-generation Canadians, growing up I formed some grand notions of my parents' culture. Whether it's the food and music or the traditions and history, we tend to take the aspects that exhilarate us the most and fold them into our half-Canadian, half-whatever identity. My idea of Polish culture tasted like digging into a pile of fire-roasted kielbasa sausages, felt like opening presents on Christmas Eve and sounded a whole lot like "Sto Lat" on birthdays.
Busy celebrating the best of what Polish culture had to offer, I rarely paused to think about the darker parts of my heritage. But moving out from my childhood home and joining a Polish community during a formative time of my life brought this willful ignorance into stark relief.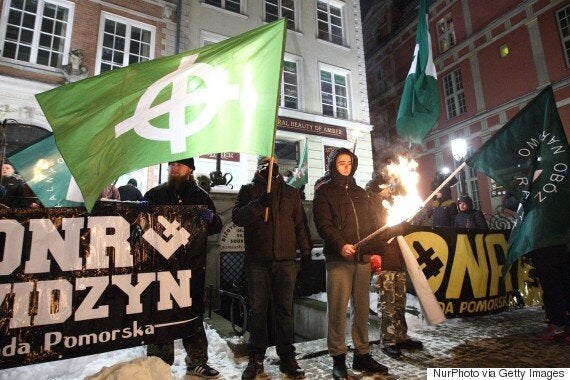 Though I was born in Canada, I was raised just north and west of Detroit by born-and-bred Poles. My parents often spoke Polish around the home, while my brothers and I spoke English with the odd loan word thrown into the mix. My parents kept traditions like name days alive and made sure we'd visit what family we had in Poland, ensuring our Polish identities went far beyond our passports. When I moved back to attend university in my native land as a young adult, I felt a certain homesickness -- for my parents, sure, but also for the comfort of our culture.
I found a sense of belonging in a university group that consisted of a mix of first-generation Canadians, like me, as well as late-generation Poles. I had the opportunity to sharpen my command of my parents' language, and enjoy (at times) the dance and (often) the drink of my people -- all the traditions that made embracing my heritage so fun. I also celebrated past victories like Solidarność and mourned national tragedies like the Katyn massacre -- all the historical influences that shape Polish national identity, whether you're born in the fatherland or in the diaspora known as Polonia, as a tenacious underdog of sorts.
The first hints of the darkness at the edges of your culture may take on a subtle form.
But in joining this community, I was exposed to more than I had bargained for. It became an opportunity for me to learn more about the country's present day, including its harsher realities -- particularly the prejudices and biases I had gone to great lengths to ignore. Thing is, with an ocean between home and "home," it was certainly easy to believe in the lazy fallacy that the racism and intolerance I personally experienced as a Pole in the States or Canada couldn't possibly exist in Poland.
The cracks in my idealized Polish-ness began to form.
If you're a first-generation Canadian whose heritage lies in a more conservative corner of the world, the first hints of the darkness at the edges of your culture may take on a subtle form. It can be a grandparent dropping a racist epithet or an acquaintance wondering aloud why Pride exists. ("Why do they have to shove it in our faces?") It's easy to comfort ourselves that they don't know better, that it's just "their" culture -- anything to spare ourselves the cognitive dissonance, gamely abandoning the non-Canadian half of our heritage to protect ourselves from an inconvenient truth.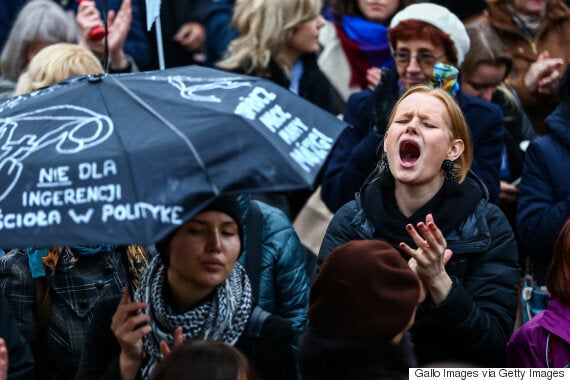 For me, I properly realized the fallibility of my community when a colleague made a "joke" about the weight of heavy luggage after a cultural conference. ("What, do you have a whole Jew hiding in there?") It wasn't the first time I'd heard something like this, nor the last.
Why it took me this long, I can't say. But the commenter's delivery seemed so innocuous that it reminded me of the all-too casual intolerance aimed at me and my family during my high-school days -- back when I had to pretend like being called a "poor Polack" didn't get under my skin, or the times when Americans changed their tone after detecting my mom's accent. I couldn't get it out of my head.
It forced me to reflect on the institutionalized, generation-spanning intolerance that had long persisted within my culture, just like it does in Canada's and in the U.S.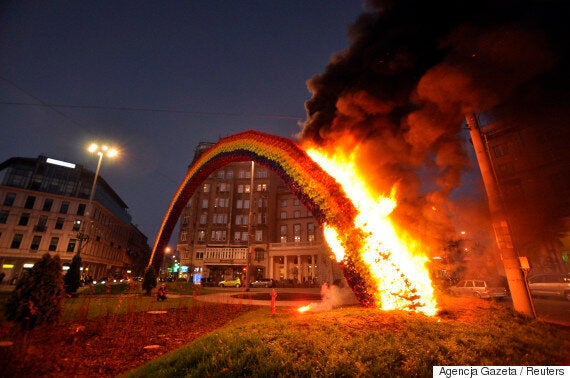 The homophobia that can lead to Warsaw's rainbow arch, seen by many as a symbol of LGBTQ rights, being burned to the ground, over and over again.
I was searching for a community that had never really existed - one with all the rooting aspects but none of the rough edges.
The xenophobia that helps populists like the Law and Justice (PiS) party -- whose leaders have literally claimed that migrants could cause "epidemics" -- ride waves of discontent to power, solidifying Poland's status as a bastion of Europe's far right.
The prejudice that I'd stand up to over here if I saw it, but conveniently overlooked as it happened over there.
By putting my Polish-ness on a pedestal, I was searching for a community that had never really existed -- one with all the rooting aspects but none of the rough edges. No culture's perfect. It wasn't too late to realize that embracing the wholesome aspects of your heritage also makes you responsible for confronting its ugliness.
For Canadians whose identity lies in two cultures, that's a lot of responsibility. But given how our mixed identities are a product of diversity itself, who could be better suited to lead the charge?
Born And Raised is an ongoing series by The Huffington Post Canada that shares the experiences of second-generation Canadians. Part reflection, part storytelling, this series on the children of immigrants explores what it means to be born and raised in Canada. We want to hear your stories -- join the conversation on Twitter at #BornandRaised or send us an email at bornandraised@huffingtonpost.com.
Follow HuffPost Canada Blogs on Facebook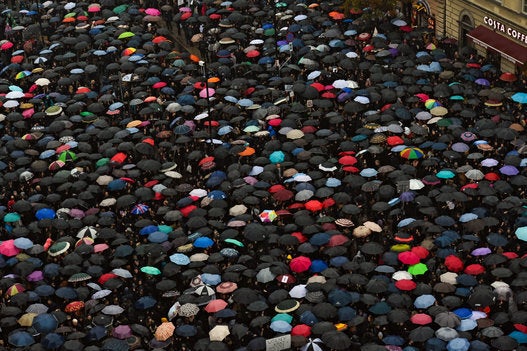 23 Empowering Images From Poland's Huge Abortion Rights Protest