The first video, live since Monday, has reached 75,000 views and counting. But it's already clear that it's an attempt to undermine a longtime source of frustration for Ford: a press that holds him accountable.
As premier, Ford's team continues to employ tactics that silence members of the media. Lisa Macleod, Ford's Minister of Children, Community and Social Services, announced Tuesday the Progressive Conservative government would scrap Ontario's universal basic income pilot project, contradicting one of the few fully articulated promises Ford made during his campaign. Rather than take more reporters' questions during the news conference that followed, PC staff clapped in unison and drowned out news crews. This was a tactic employed several times during his campaign.
Now, no longer content with simply avoiding news media, it seems Ford is working to replace it.
They're trying their damnedest to present it as an objective source for information on Ontario's PC Party — and soon perhaps the only one.
Videos were published as frequently as every day at the height of the election. Ford's campaign posted nearly 50 news-style videos to his campaign website in three months, some garnering up to 100,000 views. Those posted on the party's Facebook page received upwards of 230,000 views and thousands of shares. By all measures, these were extremely effective at targeting voters — and at disseminating Ford's agenda.
But ONN appears to be the next step in Ford's offensive against accountability.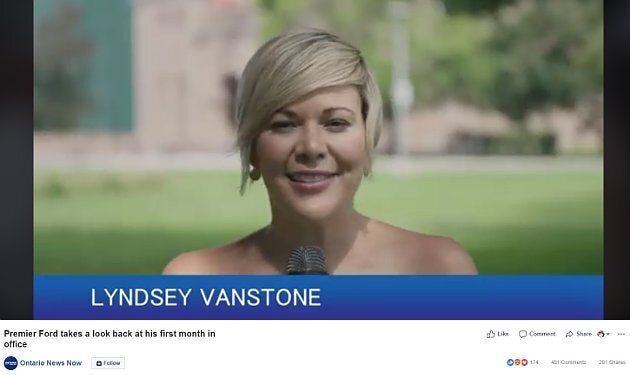 What's different now is the Ford government is continuing its widely shared and agenda-driven "reporting" under the guise of a "news" channel with no campaign to frame it. They're trying their damnedest to present it as an objective source for information on Ontario's PC Party — and soon perhaps the only one.
Gone is the brash "Ontario PC" and "Ford Nation Live" branding of the campaign videos. The imagery, interviews and formats used by ONN emulate the slick video packages produced by established news organizations. The name suggests an impartial view from Ontario. The channel's description on Twitter promises "exclusive content on PC government," but unlike campaign-era entries, fails to explicitly disclose the PC government as its creator.
This omission is repeated on ONN's Facebook page. And if we had any doubts that ONN's creators are deliberately distancing the channel from Ford and the PCs — the page explicitly categorizes the organization as a "news and media website."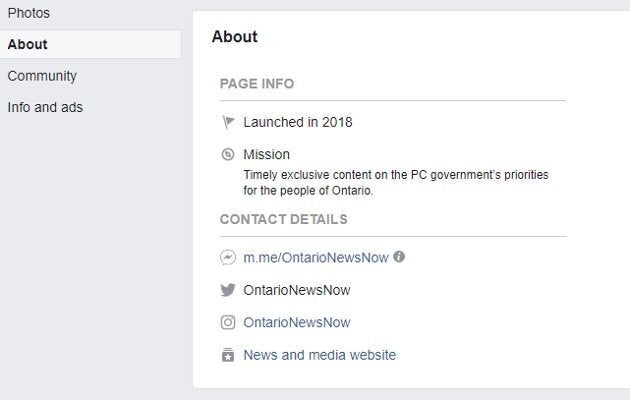 This channel disrespects and misleads taxpayers. While it may be immediately clear to me as an editor in media that these videos exist only to promote Ford's agenda, the casual Twitter or Facebook user might reasonably assume ONN is an established news network — or, at least, a third party. If it weren't for the government's recent announcement, Ontarians would have few reasons to suspect a relationship between ONN and Ford's PCs.
That's by design. Social media video content produced by independent commentators, even supporting a particular candidate, is treated as "genuine reporting" and exempt from Elections Ontario's blackout period on campaign advertising. ONN could essentially give Ford a four-year head start on his next election campaign.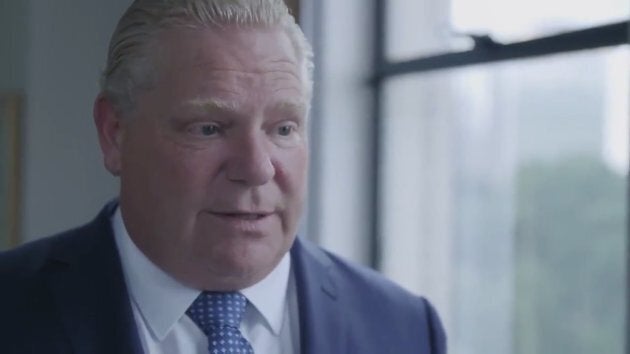 A province's leader must be willing to be the subject of media reports and criticism — the good along with the bad. We can't expect ONN to "report" on Ford's broken promises, his overreach into municipal politics, his flimsy claims about sex education consultations. That's exactly why we rely on journalists to set the record straight. News organizations employ reporters and editors that are accountable to the public and do their best to be transparent. Media councils offer additional checks on misbehaving news media.
Ford's in-house production crew doesn't hold itself accountable to the same kind of scrutiny. Instead, it appears in the early stages of securing the access and, one assumes, respect afforded to Canada's news organizations, but none of the responsibilities. This latest move from Ford's government deserves utmost scrutiny — it's bad news for Ontarians.
Have you been affected personally by this or another issue? Share your story on HuffPost Canada blogs. We feature the best of Canadian opinion and perspectives. Find out how to contribute here.