Prince Harry, you held it together for so long.
When your future wife, Meghan Markle, stepped out of the car in her spectacular white dress, you were in the chapel at the end of the aisle. Like every man awaiting the love of his life, you looked hella nervous.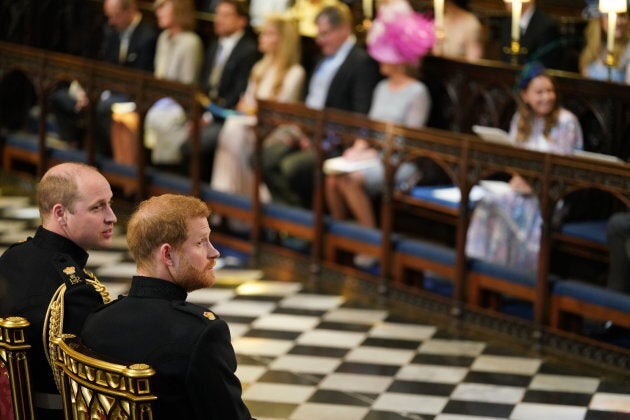 I know that seemingly endless fidgeting, shifting your weight restlessly. The urgent need to smooth the creases of your garb every minute, and alternating between anxious half-smiles at your best man and the default — stony-faced soberness — because of all the people watching, and their expectations of how you ought to conduct yourself.
I know that mix of joy and sheer terror as you're waiting for the wedding ceremony to commence and the immensity of it all sinks in. Yes, I could tell you were nervous as hell, but you held it together.
I couldn't imagine the pain and sadness you had to hide behind that serious face you've practiced for nearly your entire life
When those doors swung wide open and Meghan, the future Dutchess of Sussex — radiant in a simple white gown — entered, for a split second you smiled like a man who knows exactly how lucky he is. Damn right you did. But the pressure was officially on, and you hid it away.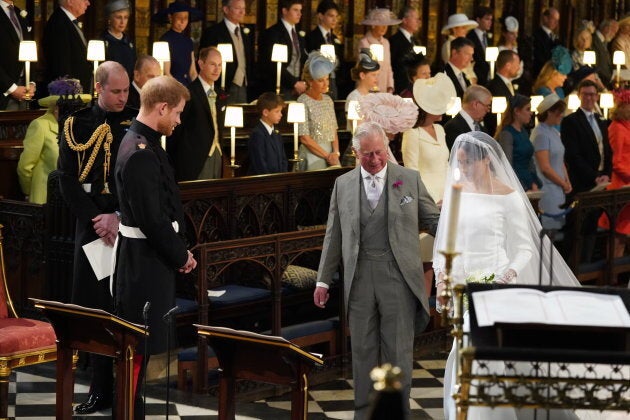 When your father, Charles, Prince of Wales, walked Meghan up the aisle — what a moment. Charles, I'm certain, had long awaited the day his second son would be lucky enough to marry a successful, talented partner. It's clear your family adores Meghan.
And your mother would have thought she was a vision, too.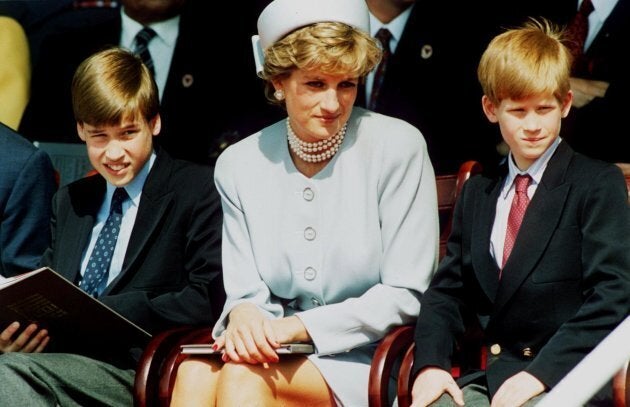 But as Meghan reached the end of the aisle, you took her hands and smiled. That's a beautiful moment, isn't it? The one that cuts to the core of what marriage is about. I, too, have felt the wedding pressure melt away and the jitters stop in the knowledge that your partner, your love, is there with you to help shoulder the burden. It's the most beautiful part of the whole wedding, that feeling — feeling invincible together. And I think you know it'll last the rest of your life.
And that's when you stopped holding it together.
I know you were probably taught to keep a stiff upper lip, like many men before you — perhaps more so as a member of the highly scrutinized royal family. Chances are you had to work even harder than most guys to wear this mask.
But shedding a tear is human. It's catharsis. When us men can't cry, that's the beginning of our problems. Particularly at a wedding. We've all seen grooms, going to great lengths to stifle their emotions, burden themselves with anxiety and stress. Take that — always measuring yourself against an impossible, inhuman standard of manliness — and multiply it by every day of your life.
I'm happy you weren't that guy. Not on this day. You didn't hide your tears. You gave yourself permission to show your feelings.
And when you did, you opened yourself up to the rest of the emotions — joy, hope, love, friendship. We could see them written across your face, plain as day — the nervous, stony faced Harry from earlier, so focused on minding his feelings, had vanished.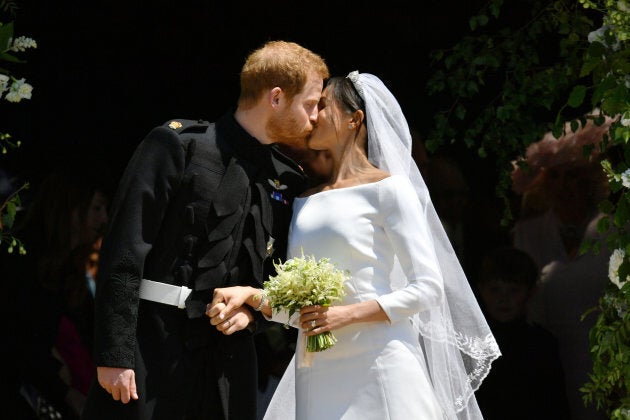 For every guy who's felt like he's had to hide his emotions — you've given him a glimmer of hope. For a different, less toxic definition of what it means to be a man.
So thank you for having a bit of a cry (I might have had one, too). It's the most beautiful day of your life. Here's to many more.