Students at Dalhousie University in Halifax are a determined lot. Campaigning against the burning of fossil fuels, they have occupied the office of school president Richard Florizone.
However, the Dal effort suffered a setback when the Dal administration announced it would not sell off an estimated $20.5 million in fossil-fuel holdings.
"We did not accept the Board's no vote..." says Laura Cutmore, a Divest Dal organizer, in an email. "We will continue to campaign towards divestment for as long as it takes."
Divest Dal works with the support of 350.org by far the largest group in the world involved in campaigning, and they have a lot of faith in 350.org's leadership.
350.org, which operates gofossilfree announced with considerable fanfare that the campaign urging institutions, mostly universities, churches, and pension funds to divest their endowment holdings in fossil fuels is working well.
Canadian 350.org organizer Cam Fenton wrote in an email: "In a matter of years it has grown from a student led campaign on a few campuses to something that is impacting some of the largest political and financial institutions on the planet."
The 350.org website claims that "our movement is strong and the fossil-fuel industry is fighting for its life."
While 350.org runs a number of important campaigns, such as "Resist Trump's Climate Agenda" , there are serious questions about whether divestment campaigning is effective or whether it should be replaced by direct action campaigning.
350.org less than truthful
To begin with, the movement misleads the public about how much divestment has occurred. 350.org's website says that 688 institutions who represent more than $5 trillion dollars of assets have committed to divest! That's correct. But groups -- including Dal and 350.org itself -- erroneously claim that the divestment amount is $5 trillion.
Overall, after four years of campaigning, it's not a good picture.
However, 350.org does not know how much money in fossil fuels institutions have divested. Many institutions are so secretive about their overall holdings, it's impossible to say what their true divestment total might be.
I was unable to find any attempts by 350.org to correct itself or other groups when the divestment total was grossly inaccurate. It seems to me they prefer people to be bamboozled by the huge "trillions" number.
Campaigning raises awareness
To its credit, the campaign has been successful in raising awareness about the damage fossil fuels do to the climate.
"We have changed the conversation about climate change on campus," writes Cutmore from Divest Dal. "We have raised awareness and made divestment the most popular and long-lasting activism campaign in recent memory."
But the campaign has been much less successful in getting institutions to divest.
In Canada, three schools are at different levels:
Concordia University has divested $5 million to a Sustainable Investment Fund as a pilot project -- an amount highly disappointing to Divest Concordia, which is pressing for further divestment.
While the University of Ottawa has not divested any holdings, it says it will transfer $10 million from its long-term portfolio to provide seed capital for investing in clean technologies, and has adopted a plan that will see the school reduce the carbon footprint of its investment portfolio by 30 per cent by 2030.
In February Universite Laval committed itself to divest itself of fossil-fuel holdings, but provided no details.
Overall, after four years of campaigning, it's not a good picture: Of the more than 8,000 universities, colleges, and pension funds in the three main countries targeted, only 696 institutions have divested.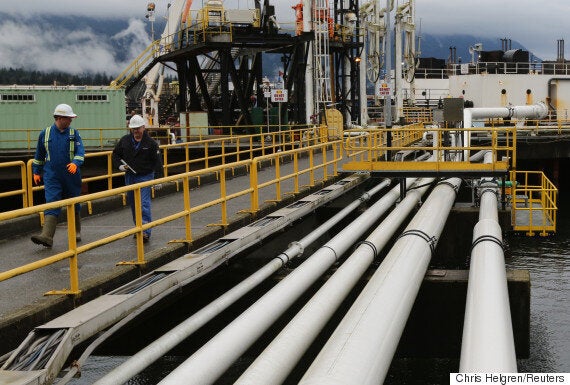 Institutions dragging their feet
So why aren't more institutions divesting their fossil-fuel holdings?
Practically every institution is sympathetic to the cause, but some, like the Canada Pension Plan Investment Board, prefer to keep their shares and try to convince the companies themselves to change.
Many institutions discover that divestment does not accomplish very much. Christine Wood, a Vassar College, N.Y. trustee has had 30 years of experience in dealing with one divestment after another -- including those related to South Africa and tobacco, and those that create weapons of mass destruction.
"The problem I have found in every instance, without exception, is that trying to use an investment portfolio to accomplish social or political causes comes up short in every way you can imagine," Wood says.
Wood contends that divestment doesn't hurt fossil-fuel companies. "By petulantly selling your shares, you have not hurt the company at all. You've just transferred ownership of shares to some other party who cares much less about the issue than you do," she said.
Some disagree with Christine Wood. Ben Franta, is a researcher at Stanford University who was involved in the effort to have the school divest its fossil-fuel holdings:
"Public divestments generate bad PR for companies," Franta wrote in an email, "which can contribute to long-term uncertainty, reduce stock valuations, and erode the industry's ability to operate as efficiently. Second, sufficient volume of divestment has the potential to reduce stock valuations through simple supply/demand mechanisms... And third, by considering outstanding stocks only, we entirely ignore the investment of new capital through private equity offerings and new issuances, which is an incorrect description of what divestment entails..."
Even so, I contend that divestment activities are not effective enough, particularly because it is likely to take many years for the campaigns to have meaningful impact -- in the meantime, the climate will be damaged beyond repair.
A different strategy is needed.
First, we need to realize that protesting against governments has only limited success. As we see in Canada, the federal government clearly believes that developing fossil-fuel resources is much more important to them than seriously fighting climate change.
Yes, the corporations are big and powerful, but if they are attacked one at a time, their businesses can be disrupted. A campaign could target a vulnerable corporation, probably a coal company.
Unlike divestment campaigns, which require thousands of volunteers and have too little to show for it, a few hundred determined people could carry out a campaign against fossil-fuel corporations.
Follow HuffPost Canada Blogs on Facebook