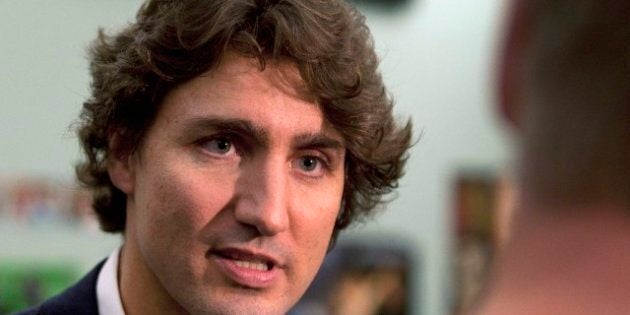 In expressing that Canada is worse off when being led by Albertans, it was a clear knock at the prime minister and a large portion of the Conservative Party's base. Trudeau also went on to state that historically, the country is at its height when being led by Quebec, citing former prime ministers Jean Chretien and Paul Martin and even including former Conservative PM Brian Mulroney.
Some of what the younger Trudeau has said is valid. Alberta fosters an extremely pro-oil mentality, ignoring the environment almost entirely. To discount that would be just farcical. It's not to say that all Albertans are oil-drinking, cowboy hat-wearing, know-nothings. Because that would just be wrong.
Some of the country's greatest leaders have come from that province, including the late and great Peter Lougheed. Not to forget that our own Bank of Canada governor, the most trusted person in the country, Mark Carney grew up and went to school in Alberta. (Unfortunately, Carney has just been poached by the U.K.) To ignore that Alberta has much to add to the table is wrong. It goes against what Canada was, and should, be built on.
What Trudeau said about former Quebec, although debatable, is largely correct as well. Some of the country's greatest leaders came from that province. Leaders that have stood the time and will be enshrined in Canadian glory. That's all fine and dandy. But that's not the Quebec we see today.
Quebec is not the province it was 15, 25, 50 years ago. The dynamics of Canada and the world economy has largely shifted. Long a gateway to eastern markets in the United States, Quebec is riddled with debt and corruption all through their political establishment. It's not discount the province entirely, but to face reality and shifting dynamics of the country. Things are moving West, and it's time to buckle up.
The point Trudeau, and largely the rest of Canada, has missed is the role British Columbia will play moving forward in Canada. If it's not obvious, it should be by now: Canadian trade is slowly moving west to Asian markets. And rightfully so, China continues to grow -- even though their GDP growth has dipped, they're still far and ahead the rest of the world. Natural gas is a commodity that is growing in demand, and the projected $1 trillion market in the province will play a pivotal role in vaulting B.C.
But B.C.'s bustling and growing economy isn't the factor that will drive Canada ahead. Rather it is British Columbia's progressive mentality that has bridged both economic and environmental priorities into one. While British Columbians enjoy the wealth of natural resources, they also realize that there is much attention to be paid to the environment. They were the one of first provinces to enact a carbon tax, and it has been largely popular. The province is also one of the globe's leaders in clean technology.
Gone are the days when you simply build a pipeline anywhere you want -- although Alberta Premier Alison Redford would disagree. In order to move these things forward there needs to be a connection between the environmental AND the economy. Not one or the other as highlighted by B.C. Premier Christy Clark's "five points" for Enbridge, three of which were environmental and one which sought fair economic benefits for the province.
The mentality that all pipelines are bad and none should exist is narrow minded. In order for a society to have precious things like health care and social security, it needs to capitalize on its economic potential. This doesn't mean ignoring the environment all together though, as many will argue Alberta has done.
There is also no denying the catastrophic environmental effect the oil sands have had in Alberta. There needs to be a bridge connecting the environment and economy that ensures moving forward the country has sustainable growth. That will ultimately be the key that drives Canada forward.
Who better to lead the country forward than someone from B.C.? What this country really needs is a leader that draws the correct compromise between economic growth and environmental sustainability. A line that will ensure economic prosperity for generations to come. I may be a little biased when I say it, but, this leader should probably come from British Columbia.
With Vancouver MP Joyce Murray announcing her run for leader of the Liberal Party today, it's slowly setting the pace to which B.C. politicians will begin to take a more active role in shaping the country's policy. One might be stretching, but a certain "green" mayor of Vancouver is up for re-election in 2014. Would it be a crazy to think that Gregor Roberston would make the leap to federal politics? Somewhere he will surely be a force to be reckoned with. Maybe, but we've seen crazier things here in Canada.