This is in memory of my dog, Bruce, who led by example in his lessons of unconditional love, forgiveness and patience (except when it came to treats).
If you're getting a puppy, begin to acquaint yourself with the challenges of house-training, especially if you're a first-time dog owner. Prepare to be going outside at all hours of day and night with the puppy. With the cold Canadian winters, it's hard on both owner and animal to set foot in the arctic like conditions to learn how to poop outside; the cold certainly doesn't make it an enjoyable experience for the dog, especially if it's small. If the weather is mild, then walking for longer distances and developing the essential bond that comes with walking will make the training process a lot easier and more enjoyable.
The urge for a furry friend hits many in their early twenties, when they're on the cusp of new careers that demand long hours. The problem is that conflicting goals exist: wanting to own a dog and wanting to progress in your job and life. Socializing, going out; it all leaves a lot of time for fun but an animal is like a child that never grows up, loves you more by the day, and is extremely dependent on you for its basic needs and happiness. Sometimes, the best tip is to wait.
It's emotionally risky since you may develop a bond with the dog you take in, but fostering is a great way to understand your responsibilities in the human/dog friendship. The dog's sole responsibility is to give you love and companionship, and he's meeting his end of the bargain, so it's up to you to provide all the essentials. Fostering will teach you what it takes to make a dog a happy dog, and it gives a dog who temporarily cannot be adopted due to behavioral or medical issues the chance to heal in a warm home. For more info on fostering animals, check out http://www.torontohumanesociety.com/foster.asp.
A lot of people look at what they consider the prettiest or cutest breeds, or simply want the same breed of dog as they have had before. Each breed has different a level of demands. Consider a breed that reflects your lifestyle and level of activity, and one that actually fits in your home or apartment. Is it a family-friendly dog, highly energetic, easy to train? Think beyond how cute or pretty the dog is; don't get a husky if you aren't prepare to play and physically exhaust it everyday. Here's a website that matches you with your ideal dog breed: http://animal.discovery.com/breed-selector/dog-breeds.html.
Love may not cost a thing, but loving a dog does. If you can't afford to cover the short- and long-term expenses that come with owning a dog -- including neutering/spaying, medication and emergencies -- then spend time to build a savings account first. It's easy to get puppies and not consider the health issues that come in later years with older dogs or the sudden problems, so always be prepared. Dog owners must be willing to do anything and everything for their companions to ensure they have beautiful lives.
Prepare to enjoy life. My dog Bruce brought me on a beautiful journey. His love filled every corner of my world (as did some of his other stinky surprises). He introduced me to unexplored paths, quiet afternoon walks, play time and endless kisses; my favourite thing was feeling his warm breath as he nibbled my hair. So, get ready to socialize with animal lovers, give lots of belly rubs and to acquaint yourself with every pole, tree and fire hydrant in the area.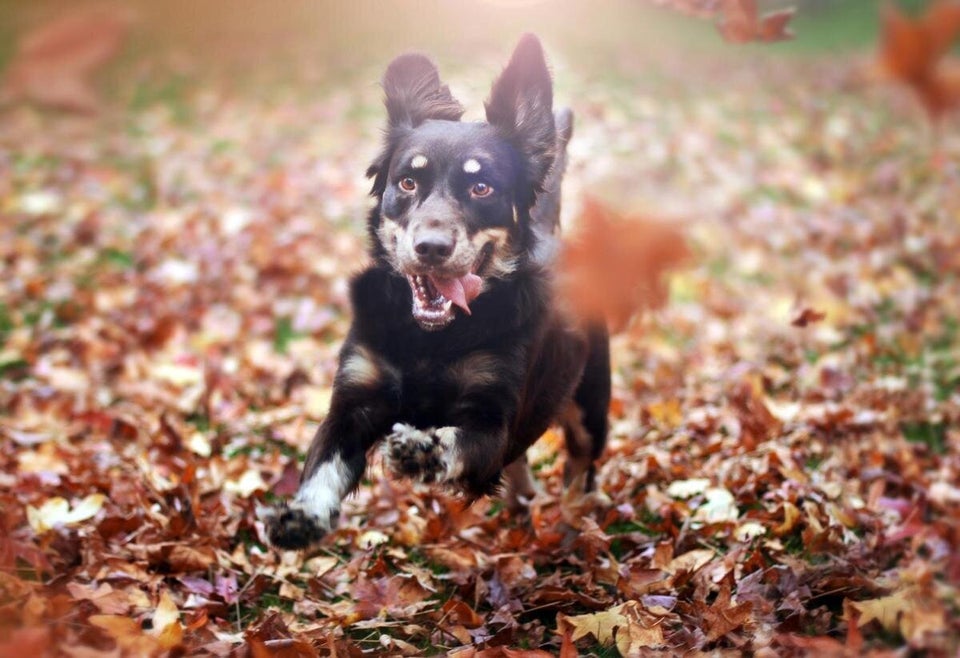 Jessica Trinh's Stunning Pet Photos