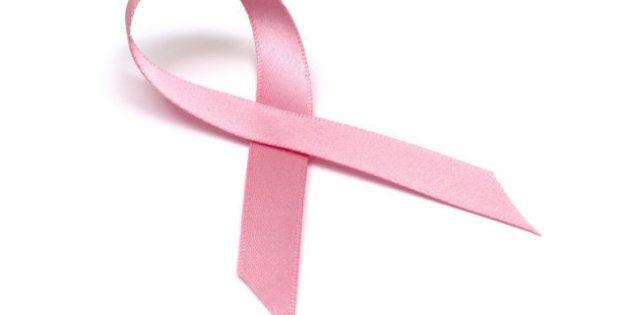 As we leave the month of October and usher in the month of Movember, where men eagerly sport their 'staches in support of men's health (and hopefully to fundraise for a charity), let us not forget the teachings of October. While October does include Halloween and Thanksgiving, it is a month supporting breast cancer awareness. The greatest defence anyone has against cancer is early detection.
Remember to conduct regular self-exams to get to know how your chest normally feels and to detect any abnormalities. I can tell you I use to never know what exactly I was feeling for when I conducted self-exams, but when I found a lump two years ago I knew then what I found was NOT normal.
You know, when I discovered the lump I must have sat on my bed for 20 minutes grappling over what I had felt -- "Is this really a lump? Is it serious? Is it cancerous? How can this be? I'm too young to find a lump!"
What I had felt was small, but quite distinct; and it felt hard but rubbery. This was something, I had never felt before! And although I didn't meet the criteria for being at risk for breast cancer, I certainly wasn't arrogant enough to believe I was impervious to it. Quite the contrary, I was overwhelmed with various emotions; all of which are normal and none of us are alone! I was fortunate and my lump was non-cancerous, but it provided a valuable learning experience.
At the time I didn't know a lot about lumps and even the treatment for breast cancer if detected early. So, I immersed myself in a crash course in breast lumps and breast cancer I discovered that there were four main types of lumps, and many women will have lumps in their lifetime that are not cancerous. The advantage of regular self-exams is that you are able to become aware of when something doesn't feel normal.
One in nine women in their lifetime will develop breast cancer. (And men, you too are at risk!). Screening can and will make all the difference. You know screening has contributed to survival rates. Since 1986, the breast cancer death rate has fallen by more than 30 per cent. We've come a long way!