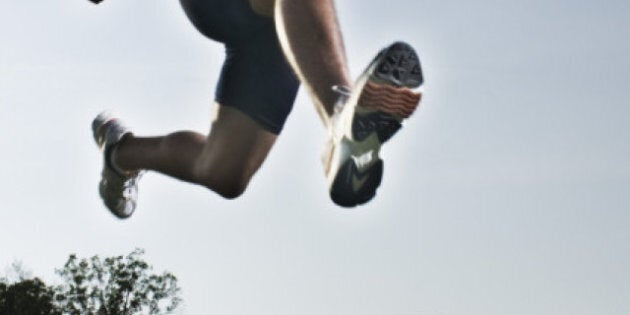 Friday Oct. 14, 2011 is the opening ceremony for the 2011 Pan American Games, and it will be the first Pan American Games in my entire athletic career which I will not be attending.
Due to the scheduling of this year's Pan American Games, I have decided to opt out from competing in this year's Games... and I'm not alone. It's a tough scheduling, as it runs from Oct. 14 - 30, just nine months away from the 2012 Olympic Games, which themselves are earlier than normal. I must admit, I wrestled two years ago with how I may be able to fit it in my schedule, but I had to eventually accept that it wouldn't work. The biggest problem is that it is difficult to manage an optimal periodization training plan for the Olympic Games, while attempting to have a great performance at the Pan American Games for my event. Specifically, in my training currently, this is a loading phase -- the polar opposite of the type of training I do during my competition phase.
The Pan American Games are dear to me, as I won my first medal at a major Games. I won bronze in the 1999 Pan American Games in Winnipeg and silver in 2007 in Rio de Janeiro, with a performance just one centimetre shy of the Games record. I am very pleased with my Pan American Games journey. I would only want to return if I could better my performance in 2007 and win gold, and that would mean having a program where I peaked for the Pan American Games... but given the required periodization program, it would also mean I would compromise my future performance in London, and I would have placed myself in the territory of possible injury with the lengthened competition season..
But one should not underestimate the relevance of the Pan American Games. To give you some perspective of this year's event, it will involve over 6,000 athletes in over 40 sports. The 2010 Vancouver Olympic Games had approximately 2,600 athletes from 15 disciplines. So, it is quite a competitive team.
In 2015, Toronto will host the next Pan American Games, so these Games are that much more important for Canada, as it is the penultimate to both the Olympic Games and our hosting of this event! (While, I will no longer be competing in 2015, I'm pleased to say I will be involved in the Pan American Games, as an Athlete Council Advisory Committee Member, along side some other pretty incredible athletes!) Additionally, the Pan American Games also serve as an Olympic Games qualifier for 15 sports... so for those sports the pressure is on!
Although Canada is sending a smaller team then normal, I am confident we will deliver when it comes to performance, just the same. In 2007, we finished fourth overall, and so I have high hopes for this year. I may not be there competing, but I'll be there in spirit, cheering on my fellow Canadian teammates, and hoping their endeavor provides them with the results they hope to achieve!
To find out more and show your support, visit the Canadian Olympic Committee's website and the Pan American Games website. The athletes competing can use all the support they can get. There is something sweet about being in the village and reading a random email or letter from a stranger showing their support. We appreciate it and we love it!