When you buy from a small local shop, a real person does a happy dance. The family-owned mom and pop stores from our youth are slowly disappearing, replaced with the convenience and lower prices of internet shopping or large chain stores.
Lower prices are certainly a draw. I know I've fallen for this one before! It's so tempting to shop where you can get everything under one roof. If you're a busy parent or on a very tight budget, the lure of cheap and convenient is hard to resist.
But buying local does make more sense. When you buy online, you don't get to see the products, and we've all had bad experiences. Internet purchase fails even have websites dedicated to them. When you factor in the cost of shipping and purchases that don't cut the mustard, you aren't saving much.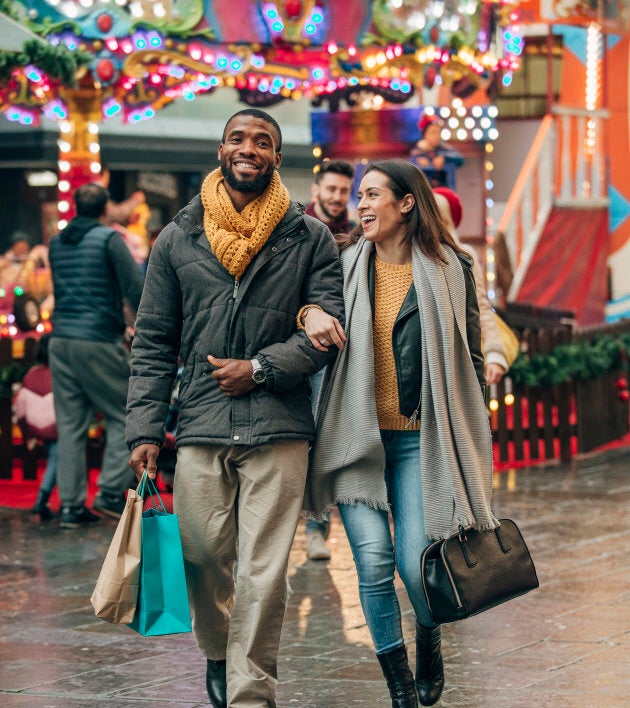 Meanwhile, supporting a local business means the money you spend goes right back into your community. Reinvesting in your own village, town, city and country is more beneficial to you and your children than supporting large, international corporations.
A 2013 study found that areas with thriving local businesses in the United Kingdom had higher home prices. That means shopping in your own neighbourhood can add to the value of your house.
Other studies show that if every household in the United States spent an extra $10 at a local, independently-owned store instead of a national chain, a whopping $9.3 billion would go back into the local economy.
Buying local also means you're more likely to make an ethical choice. From clothing manufacturers to factories, millions of workers across the world are underpaid and mistreated. When you buy something that is farmed or made locally, you can get to know the producers and ask questions to ensure your product was ethically produced.
You'll know if quality materials were used to make products, and what you're bringing into your home.
I buy wool from an alpaca farm where I live. You have to drive right by these friendly, furry little guys to get to the farm store, so I know they're well looked after. While many of you may not have the luxury of affable alpacas, you can find farms in your area or province that supply just about everything you need.
Knowing who you're buying from also means you get to see what goes into your products. You'll know the farmers who made your food, and how they choose to farm. You'll know if quality materials were used to make products, and what you're bringing into your home.
We may think that "new car smell" is good, but manufactured products are actually off-gassing, (the process whereby new items emit volatile organic compounds and other chemicals) which reduces the quality of your indoor air. This is especially pertinent in the winter months when we seal up our homes.
Local products haven't travelled far, so they'll have a smaller carbon footprint and you'll have one too since you're not travelling long distances to purchase them.
Buying local means you get to support your neighbours and friends. You'll get personal service from someone who cares about you. This festive season, put down the mouse, ditch the mall and go shopping in your neighbourhood instead.
Have you been affected personally by this or another issue? Share your story on HuffPost Canada blogs. We feature the best of Canadian opinion and perspectives. Find out how to contribute here.