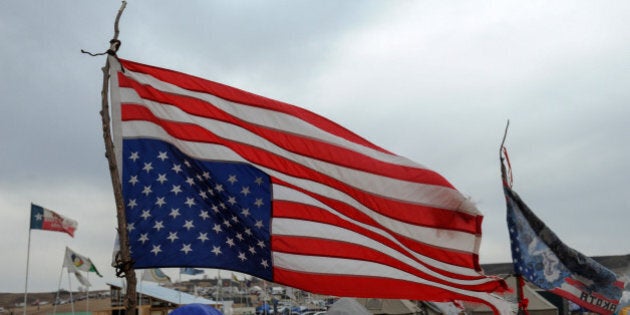 The Standing Rock protest is an effort to block the Dakota Access pipeline. This pipeline will carry 450,000 barrels of oil per day, over the Bakken fields of North Dakota, 1,172 miles to Patoka, Illinois. The original route led it close to the town of Bismark, but when the plans changed and the pipeline was rerouted through Sioux tribal land, the community at Standing Rock protest.
Since then, disturbing reports of protesters and horses being shot with rubber bullets, protesters being sprayed with mace and set upon by privately-owned guard dogs have trickled in. To date 141 arrests have been made, but that number continues to grow.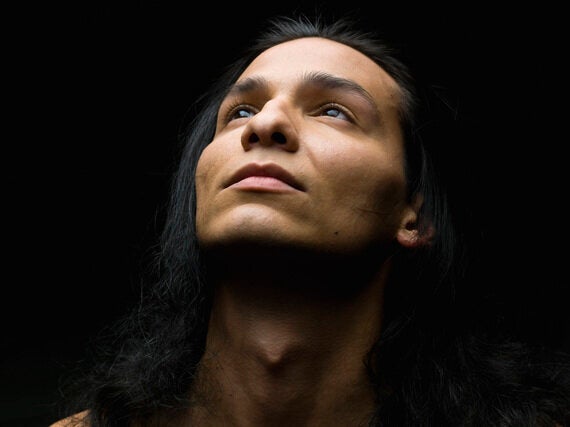 A broad multi-state coalition of tribes, landowners and environmental groups issued a statement speaking out against the project. The coalition called the USACE process "an egregious violation of the relevant federal environmental laws and the 1851 and 1868 treaties between the US and the L/D/Nakota Nations, which remain the supreme law of the land."
We are not expendable. We have a right to live. Please stand with us as we protect our sacred lands. Water is life, mni wiconi.
If you wish to stand with Standing Rock, here's how you can help:
Contact the Army Corps of Engineers to request a reversing of the permit sanctioning the Dakota Access Pipeline. Call the regulatory complaint line at (202) 761-5903, or contact Jo-Ellen Darcy, the assistant secretary of the Corps, directly at (703) 697-8986 or joellen.darcy@us.army.mil.
Sign the petition to the White House to Stop the Dakota Access Pipeline from threatening native water sources and sacred land.
Send supplies thorough Amazon. Access the Camp of Sacred Stones supplies wish list here. You can send cash, checks and supplies.
Raise awareness via social media using the hashtag #NoDAPL.
Contribute to the Sacred Stone Legal Defense Fund to fight legislation in court. The Camp of the Sacred Stones is a cultural camp on the Standing Rock Reservation helping to protest the Dakota Access oil pipeline.
Buy the T-shirt to help raise awareness and donate to the fund. The t-shirt is designed by Shailene Woodley: "This fight is a fight for all of our land, water and futures. Join me in getting this shirt, getting involved and becoming a water protector... for all of us."
Visit the protesters at Standing Rock to help support their cause. Please be as self-sufficient as you can when you travel. The community at Standing Rock have limited resources, so coming unprepared would put a strain on their supplies.
Call North Dakota governor Jack Dalrymple to state your support of the Standing Rock protester 701-328-2200.
Follow HuffPost Canada Blogs on Facebook