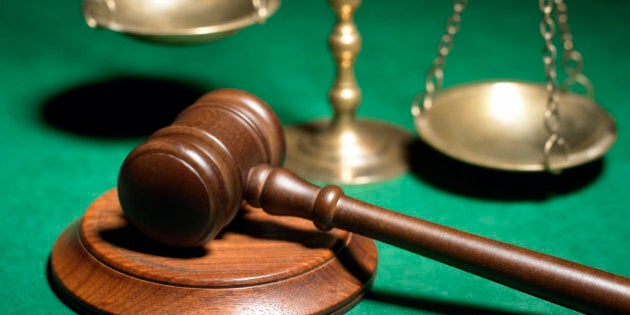 On Saturday, countries across the world celebrated United Nations World Day of Social Justice. Among other things, the day is meant to support access to justice for all.
Most Canadians don't think of access to legal services as a social justice issue. Fewer still think of it as something relevant to their own lives. Yet a lack of access to the legal system is not just an abstract concept, it's a serious problem that impacts us all.
According to a recent study, fully one-third of Canadians will experience a legal problem within any given three-year period. This includes divorcing parents needing child support, small business owners trying to make a living, homeowners facing unscrupulous contractors, hard-working Canadians in conflict with their employers.
A lack of access to the justice system is a social justice issue for all Canadians, including middle-income Canadians. Consider that forty per cent of us will divorce, while the average estimated cost of a two-day trial in 2015 was over $30,000.
The problem is so extreme that our nation's top judge, Chief Justice Beverly McLachlin of the Supreme Court of Canada, has observed that "options [for the middle-class] are grim: use up family assets, become their own lawyers, or give up."
Despite the fact that access to a lawyer generally produces more just outcomes, half of Canadians try to solve their legal problems on their own.
It's extremely difficult for most people to try to navigate a complicated system that was designed for lawyers, not laypeople. Now consider that many Canadians face additional hurdles to justice - challenges such as education, language, mental health, addiction and cultural literacy.
Chances are at some point, you or someone close to you has had to figure out how to negotiate a legal dispute. In family law, 80% of Canadians try to go it alone. Even litigants who start out with a lawyer often run out of money part-way. Cuts to legal aid over several decades has left that system all but irrelevant, except for the very poorest among us.
Often the worst outcomes will result when one side can pay for a lawyer, but the other side cannot. Most judges are kind, fair-minded people, and they do their best to make sure self-represented litigants get a fair shot. But judges are not advocates. Their role is neutral decision-maker, not zealous partisan.
Litigation is stressful at the best of times. Without a lawyer for support and guidance, it can be downright harrowing. Indeed, once their matter is resolved, some self-represented litigants show symptoms of post traumatic stress disorder. There is something fundamentally broken about a system that is meant to help people, but ends up destroying them.
While an astonishing number of litigants muddle through the system representing themselves, what's more disturbing is how many eventually, as the Chief Justice points out, just give up.
Ignoring or abandoning a legal problem not only means someone's rights don't get vindicated: unresolved legal issues tend to spiral and create other social problems. Left untreated, legal problems can create mental illness, health issues, loss of employment, relationship breakdown, precarious housing, bankruptcy, violence, loss of custody, and homelessness.
As we mark the UN World Day of Social Justice, Canadians find ourselves facing a truly unprecedented crisis: a gulf between our shared belief that, in a democracy, access to justice is a fundamental right, and the growing reality that only the very rich can afford a lawyer.
All of this brings me to a social justice campaign called Flip Your Wig for Justice. The campaign is based on the image of the traditional British barrister's wig - that dusty, itchy relic of another era - and the idea that, as lawyers, we are flipping our wigs in frustration over the state of access to justice in Canada.
Flip Your Wig is a pledge-based fundraiser for five access to justice organizations, including Pro Bono Students Canada. Each of our agencies helps fill gaps in the legal system by providing education and assistance to people in need. The campaign is designed to playfully draw attention to the issues, without downplaying the many hurdles that exist to creating a fair and equitable legal system.
On World Day of Social Justice, UN Secretary-General Ban Ki-moon called on Member States to build inclusive societies, in which all people can live with dignity and opportunities to improve their lives.
On February 25, help us promote this goal. Grab a wig, wear a wig, and flip your wig for justice. If wig-flipping isn't your thing, the campaign is accepting donations until March 31.
Wearing a wig won't solve the access to justice problem. It can, however, draw attention to the fact that a lack of access to legal services is a serious social justice issue that impacts all Canadians.
Follow HuffPost Canada Blogs on Facebook