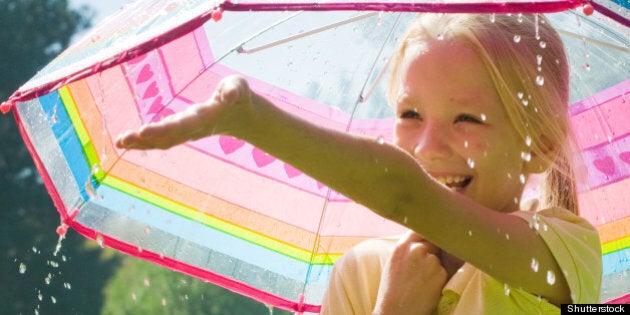 From childhood, we are taught that rain is unpleasant. I'm sure you all remember singing along to "Rain, rain, go away...come again another day," because really... nobody likes a rainy day!
We make up superstitions to make brides feel better about rainy wedding days: "Don't get upset! It's good luck if it rains on your wedding day!"
And it definitely puts many people in a foul mood. Whether your socks got soaked because you accidentally stepped in a puddle, or your pants got splashed by a car whizzing by on the road, there are many ways that rain can ruin your day.
But let's backtrack and stop all the hating for one second -- rain also gives us the opportunity to pull out a fashion accessory we can't use everyday... the umbrella.
I must admit, I was once a rain hater. I dreaded a rainy day just as much as the rest of you who walk to work either from home or from a subway station. My hair gets frizzy, my shoes get wet, and the wind nearly knocks me off my feet... I know you feel my pain.
However, the day I got a shiny new umbrella, my outlook on rain changed.
For those of you who enjoy retail therapy just as much as the next gal, you will agree when I say, there's a fashion cure for every problem. The absolutely adorable umbrella, is my fix for the dreaded rainy day.
When everyone else is carrying their dull black umbrellas, you can stand out from the crowd and ignite pure envy in every fashionista you pass on the street with one of those gorgeous umbrellas.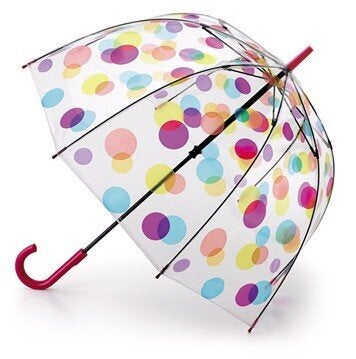 This is the best umbrella in the world. (I am completely biased because this is my current umbrella and I'm in love with it). The birdcage umbrella blocks the wind from terrorizing your hair and prohibits the ever-dreaded frizz. What more can you ask for? It comes in various designs and colours, but these polka dots stole my heart.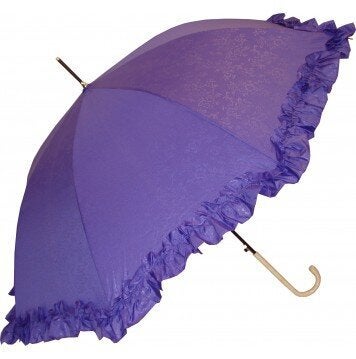 For those of you who aren't thrilled with the birdcage umbrella and prefer to stick to the classic umbrella silhouette, here's a fun take on the boring umbrella. This umbrella has a floral print and ruffles around the rim.
The Double Canopy Umbrella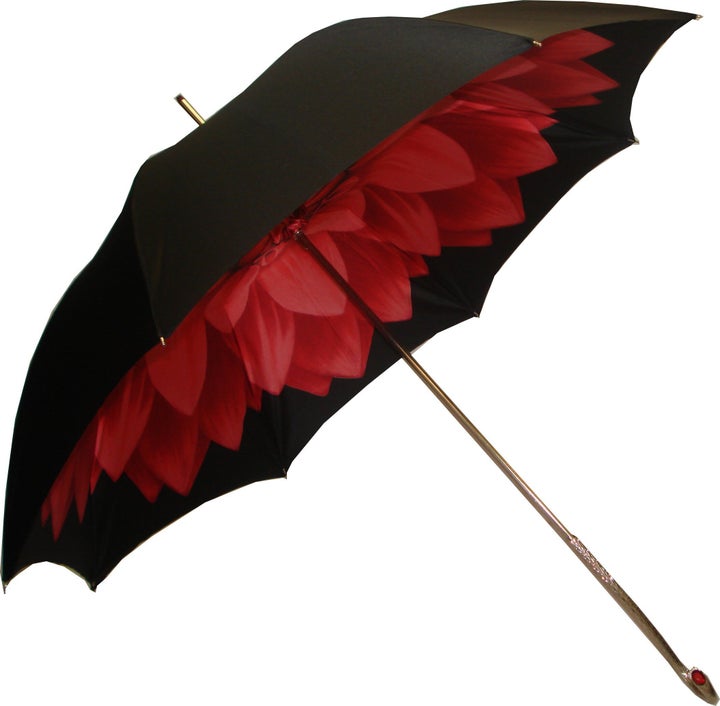 What an amazing alternative to the typical black umbrella. The double canopy umbrella is a classic umbrella that houses a second canopy underneath that conceals the umbrella's wiring. This version has a red dahlia as the second canopy, which serves as a sleek way to add some spunk to your umbrella.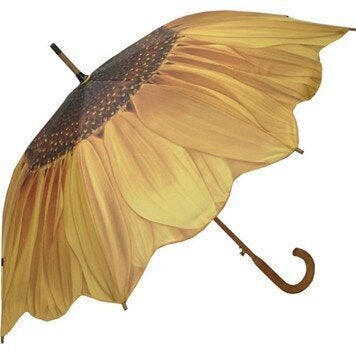 There are many variations of the flower umbrella if a sunflower doesn't tickle your fancy. Other options include the chrysanthemum, daisy and dahlia.
The Little Girl's Umbrella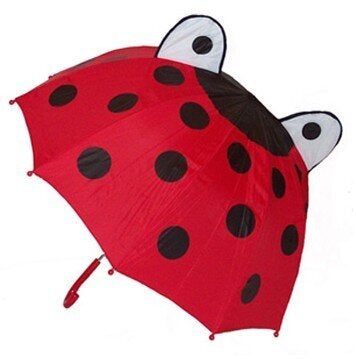 Finally, this one is for you ladies with a little one at home. Big girls can pull this one off too, but it's really meant for an adorable little girl who is making the most of a rainy day. Why not teach them the importance of accessorizing at a young age?
That's my umbrella round-up! I hope these umbrellas will make your next rainy day, just a little more bearable. Spoil yourself with an adorable umbrella and stand out from the crowd.