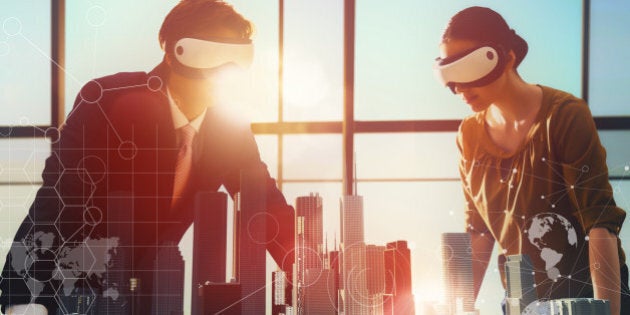 We had incredible technological and societal changes throughout 2015 and 2016. Circular and sharing economies, content and social media, new influencer networks, wearables, virtual reality, artificial intelligence and big data analytics all accelerated. And, up until this point, it's felt like a test run.
In the next three to five years there will be big developments across two key fields: mixed reality, along with artificial intelligence and automation.
With the advancement of these, the world will feel artificial, visually overloaded and uncomfortable. The alt-view of the world will seem like what I am calling the Psychedelic Cultural Reality -- and many will welcome it with open arms.
From Reality to Mixed Reality
This year marks the 10th year anniversary of the iPhone and now we are living in a world with wearables, virtual reality and mixed reality. Philosopher Terence McKenna saw the importance of what this will do with the world: "Most people think it's far out if we get VR up and running. This is more profound than that. This is the real thing. It's a philosophical journey and the vehicles are not simply cultural but biological itself. We're closing distance with the most profound event that a planetary ecology can encounter, which is the freeing of life from the chrysalis of matter."
It's a real game changer both in personal and business applications.
So, will mixed reality free our minds? I personally feel that it's quite likely. We've been advancing VR since the mid-1980s, with pioneers like Jaron Lanier pushing thinking and application of the technology into the current day with headsets like Microsoft Hololens (which coincidentally was developed in secret over the past few years in Victoria, B.C.).
In this social VR world we will see the use of customizable avatars representing users, blurring the line between the real and virtual worlds while connecting people socially. It's a real game changer both in personal and business applications.
The result? I think that Facebook Social VR will create three times the amount of engagement of its current platforms. A side-effect will be that the avatars will have to be bigger than life to communicate emotions and reactions -- and that behaviour will bleed into real life. Amateur dramatics will be more irritating than people taking selfies.
Beyond VR we have a number of mixed reality (MR) technologies that are about to hit the market -- Magic Leap, Meta, ODG, and Microsoft's Hololens. With them will come a new reality. These companies, big brands and content providers will use this mixed reality to deliver entertainment (and/or distraction), and turn every transparent surface into an information layer.
The game-changer for MR will be to drive down the cost for access to these experiences. It's speculated that point-and-click interfaces will start to disappear given Apple's push for autonomous, visual and voice-driven experiences in the real-world.
The Future of Work with Automation
There isn't a day that goes by where artificial intelligence (AI) and the implications of automating systems and jobs doesn't hit the news.
The world sure is getting stranger and it will be a little uncomfortable for many.
Andrew Ng, the Chief Scientist at the Chinese company Baidu, has boldly stated that "AI is the new electricity," and he's right. Electricity heralded and huge leap forward in the production of new infrastructure and technologies starting in the early-1900s and AI will revolutionize every single part of our lives.
AI with narrow focus on improving processing and decision-making in banking, driving vehicles and undertaking low-skill jobs will pay dividends for businesses, but what about Canadians?
The report stated that 42 per cent of Canadian jobs at high risk of being affected by automation. The report said the top five occupations, in terms of number of people employed in them, facing a high risk of automation are:
Retail salesperson.
Administrative assistant.
Food counter attendant.
Cashier.
Transport truck driver.
Not necessarily a bad thing, as Canadians can go on to do more valuable work in the world. This will mean a more serious mindset towards continuing education and self-development and that will rise as these technologies get implemented.
The tipping point will come as AI becomes more powerful in smaller (mobile) devices and ubiquitous across all systems -- from the Internet of Things to Vehicles to the general systems we use at work.
Within the work context, we'll see algorithmic ethics definitions, data sanitization and transformation development become fast-rising disciplines. Also, chief information officers will transform to have ethical responsibilities around how AI learns and is applied to their organizations. We may even see the birth of the chief artificial intelligence officers that works closely with COO and CEOs.
The world sure is getting stranger and it will be a little uncomfortable for many. What is certain is that these developments are ushering a new age, and we will see amazing things happening using these technologies -- and Canadian technology companies are going to greatly benefit from building and implementing them.
Follow HuffPost Canada Blogs on Facebook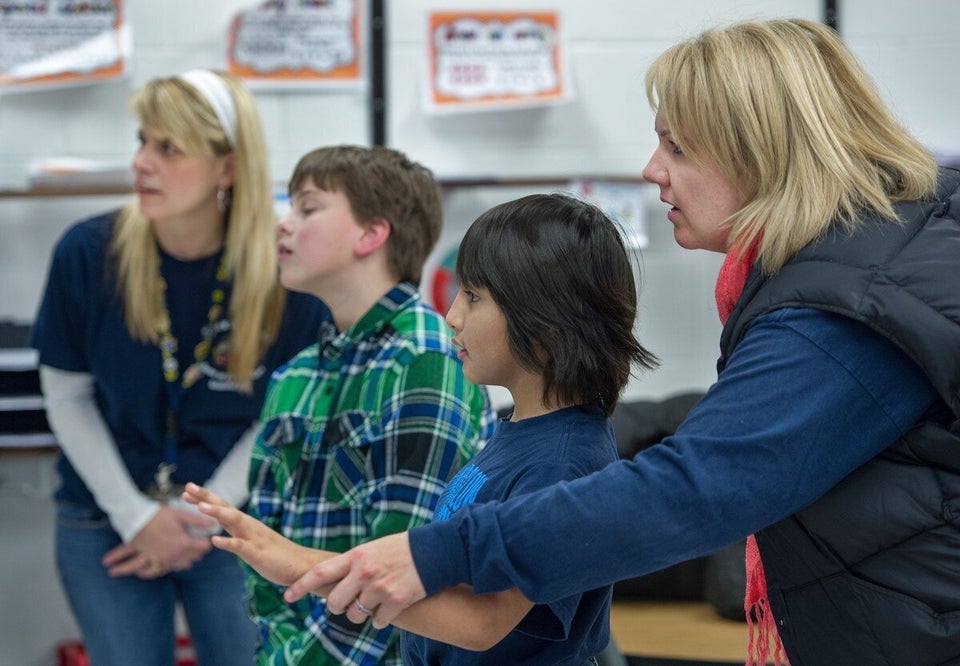 Uses For Virtual Reality Besides Social Media