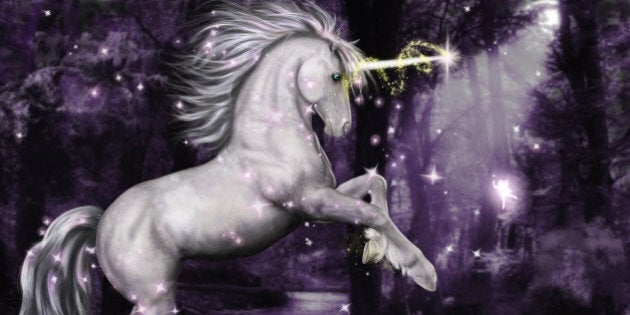 In the technology world we hear about startups becoming unicorns. 'Unicorn' is a term in the investment and venture capital industry use to define a start-up company whose valuation has exceeded USD$1 billion dollars. When you look for these (apparently not so) mythical creatures we find a plethora of U.S.-based companies: Uber, Airbnb, Palantir, Snapchat, Dropbox and others. They are sexy and spoken about all over the world. Then we look to Canada and there is Hootsuite, Shopify, Avigilon, and even the original Canadian Unicorn, OpenText (the grandaddy of them all). Hootsuite and Shopify have their stars rising and are bold, creative and tenacious on driving growth. They also do it with grassroots tactics, and a more modest capital raise in comparison with the large series funding rounds of the others.
There is one thing with these U.S. Unicorns that sets them apart from Canadian startups, and that is how big they think and position their businesses. Uber seems to have singular focus today however they paint a big picture with their vision:
"Uber is evolving the way the world moves. By seamlessly connecting riders to drivers through our apps, we make cities more accessible, opening up more possibilities for riders and more business for drivers. From our founding in 2009 to our launches in hundreds of cities today, Uber's rapidly expanding global presence continues to bring people and their cities closer."
The key word here is 'possibilities.' Delivery service for packages, food or whatever. A service for limousines, normal cars, existing taxi companies, or whatever. We can also look to the Unicorns of yesteryear that have become household names and conglomerate behemoths. I personally like the simplicity and broad scope of Google's mission:
"Google's mission is to organize the world's information and make it universally accessible and useful."
That means all and every piece of information for everyone to use, wherever they are. It has applications in all parts of life and you can build anything on top of that platform. Really great branding and continued execution and evolution of their business.
If we look closer to home we know that Canadian companies can also think big and execute. But really, when you think about it, are we really audacious enough? Hootsuite seems to be headed in the right direction:
"We are not just a social relationship platform. We are not just a tech company. We are creators, innovators, and builders dedicated to revolutionizing the way you communicate."
Really great, however can they go beyond communication into other fields? When you say what you are not, the reader can root you in those areas a little stronger. I personally think the first two sentences can go.
Shopify are bold with theirs and very much promote the fact that they eat their own dog food:
"The first Shopify store was our own. It's been our mission to make commerce better for everyone ever since."
It's clear that they are focused on commerce. There is great money to be made in that area and their IPO on the New York Stock Exchange, and subsequent $131 million raise was a bold move to really boost that company.
But, going from vision to realization is also about building your customer base, creating advocacy and love for what you provide. It's going from having a large database of engaged customers and then getting them to open their wallets and become users that love to use their products. This is very challenging and there are three key parts to getting this working well:
Structuring your organization around connection and creativity
Building an iconic brand & product that people love;
Picking the right marketing & distribution channels for your creative team and growth hackers to work with;
Creating awesome content that gets shared and allowing your customers to brag about your product.
Creating a culture of 'data science'
Creating your (big) data hub and hiring Data Scientists to find key insights that change how you market, and even how your product works;
Leveraging customer insights to cross-sell & upsell additional services.
Conversion, conversion, conversion
Convert visitors to recurring users and paying customers;
Hiring and scaling a sales team with laser-focused targets;
Driving revenue through affiliate programs, resellers and key partnerships.
The team at Boast Capital, a team that helps Canadian startups recover R&D costs, and Launch Academy, a Vancouver-based startup hub, created a conference called Traction to bring the U.S. unicorns to Canada. It all started with a conference focused on growth back in May in Vancouver, BC. They realised that Canadian companies would really benefit from heading down to San Francisco to connect with the connected tech and venture capital community there.
Lloyed Lobo, Co-founder and Partner at Boast Capital outlined what people can expect, "Traction Vancouver focussed more on customer acquisition and retention. Traction San Francisco will take those learnings further to focus more on conversion optimization, monetization, sales, partnerships, and scaling growth. Essentially, how to convert visitors to recurring users and paying customers. Monetization is one of the most important levers for business growth." The speaker line-up is impressive with Zenefits CEO Parker Conrad, Eventbrite President Julia Hartz, SurveyMonkey President Selina Tobaccowala, Evernote COO Linda Kozlowski, Buffer Co-founder Leo Widrich, and AppDirect CEO Daniel Saks.
It's all well and good to get some pithy advice from experts on the Internet. It's another thing to meet the people that are doing, to see the scars and to talk about real strategies and tactics to help create even stronger and more bold Canadian companies. In fact, I think we should forgo the term 'unicorn' and break out to talk about what we are creating in real terms. Companies created today that will persist and be the multi-billion dollar powerhouses of tomorrow.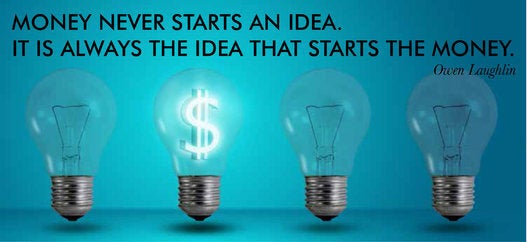 Steps To Setting Up Own Business