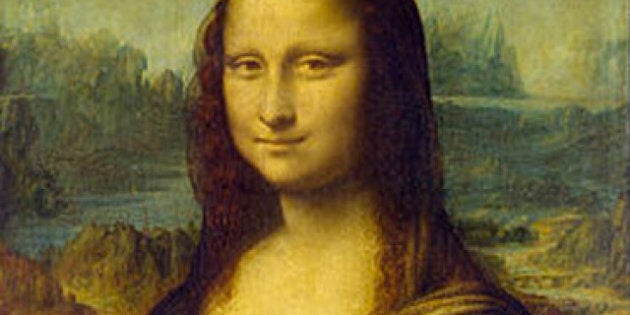 I have had a keen interest in art since I was about 15 years old when I started to read books on the classic artists in the world. Over the years I have been lucky to have visited amazing galleries in New York, San Francisco, London, Paris, Barcelona and, in my time here in Vancouver, I have enjoyed shows at the Vancouver Art Gallery and at the Museum of Vancouver.
Back in the day we had to travel to these institutions to get access to that culture. The world has changed for the better and digital projects have popped up in most cities to get the art to the people that crave to see it and know more.
The digital world is being used to bring amazing art to anyone that has a computer or mobile device. In a more traditional art sense there is the Google Art Project. This is a platform through which the public can access high-resolution images of artworks and, on April 3, 2012, Google announced a major expansion when it signed partnership agreements with 151 museums from 40 countries. The platform now features more than 32,000 artworks from 46 museums. This is amazing when you consider that people can now access the world's most important visual cultural heritage from anywhere.
The independent art community realized quickly the power of digital connection, mostly out of necessity due to small budgets and curious minds, to create wider awareness of hidden artists in the world. Many blogs have popped up including The Flaneur, This is Colossal, The Jealous Curator and Booooooom really take more art to the people and Etsy has created an e-commerce platform for independent artists and crafters alike.
On Friday November 2, I attended Creative Mornings here in Vancouver and saw Jeff Hamada, the man who runs Booooooom.com, speak. Jeff launched Booooooom in 2008 with the hope that it would foster a community of people excited to go out and be creative. It has become one of the largest blogs on the Internet, with 3-million page views each month and visitors coming from all over the world.
Jeff shared a number of stories that helped us get to the heart of his way of creative thinking and how Booooom.com. It was engaging, and while I learned a great deal, especially about Mexican aliens, The Rock, Quantum Physics and shaking before speaking. You can watch the full speech here.
Even with these rich, creative stories, I still had a question around what it was that the site really tries to do so I posed this to Jeff:
For me, Booooooom is more about connecting with people and building a community than it is about showcasing artwork. So, art and the artists really just try to unite communities. If this is the case then why have arts funding been cut in B.C.? B.C. stats found that for every $52 million generated in the arts sector $12 million is generated in other sectors. Now that you know more about the creative industry, would you reverse the funding cuts to artistic programs?
Moreover, it's clear that art creates connected and inspired communities. I guess the bureaucrats see little or no 'value' in increasing funding. Regardless of this, we need to recognize that we are lucky that we still have hundreds of artists that work daily to create pieces for us all to enjoy in Vancouver. We need to go out and visit the studios of independent artists, but their work and share their stories.
This weekend, November 16, 17 and 18 2012, the Eastside Culture Crawl is happening. This is a free three-day visual arts phenomenon. This event involves more than 10,000 people visiting artists in their studios in the area bounded by Main Street and Victoria Drive north of First Avenue in Vancouver, Canada. If you know of this and plan to attend then that's great but if not, then plan to go and meet the amazing people that keep our communities alive.