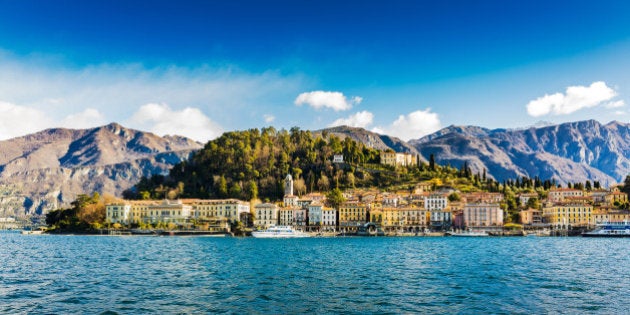 Bellagio - the sparkle in Italy's glorious crown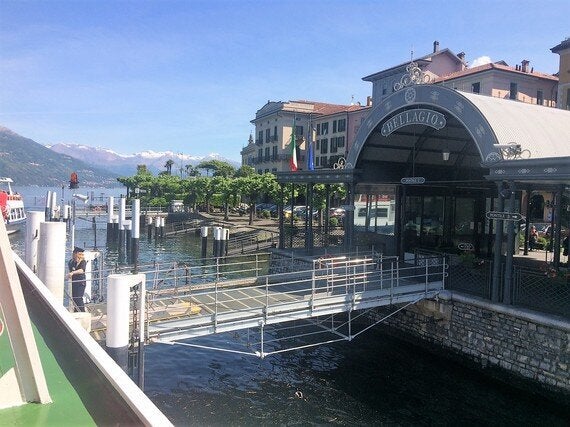 If there was just one word to best describe it, it would be Zen.
Off the beaten track, yet host to a 1000 tourists at a time, the hamlet of Bellagio is simply breathtaking.
At the foot of the Alps in Northern Italy, Bellagio is referred to as the "Pearl of the Lake"; although, it is just one of many beautiful hamlets in the region of Lombardy, the Italian Lake District. Brilliantly located at the very edge of the promontory that splits Lake Como, it is said that the name Bellagio is derived from Latin or Greek, meaning "double lake." A glacier forces the mountain to split naturally, forming a unique upturned Y-shape, distinguishing Bellagio from the rest of the region.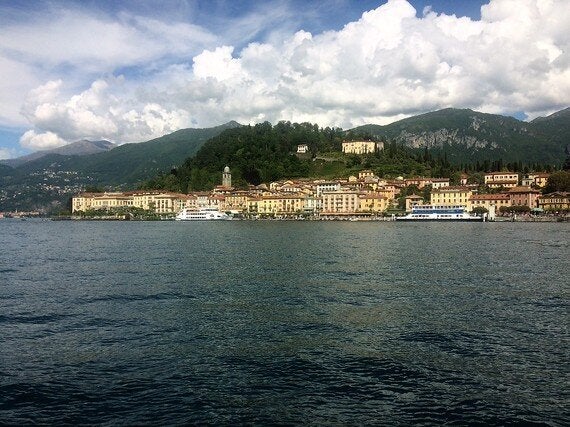 Travelling to our destination was a combination of air, train and sea. Milano was the closest airport hub, from where we took a train to the main station on the lake, Varenna, and from there taking a short ferry ride to our final destination, Bellagio.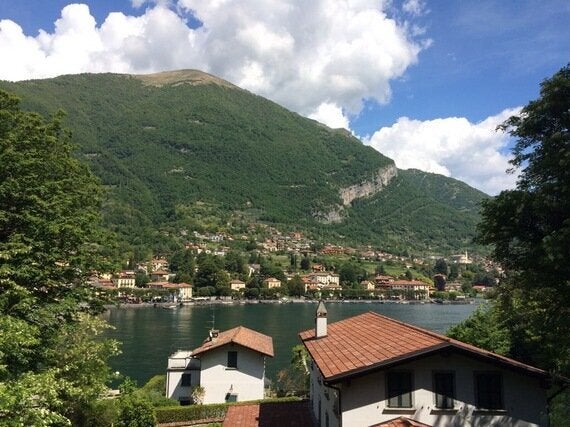 With its panoramic views that are hard to tire from, one cannot help but embrace the many different experiences each time of day brings. From morning rays of the sun transforming the lake into a bed of sparkling diamonds, to glorious sunsets, to dark nights filled with the brilliant twinkle of lights in the distance and stars filling the night sky, the constant scenic beauty alone is enough to keep one enamored with this town.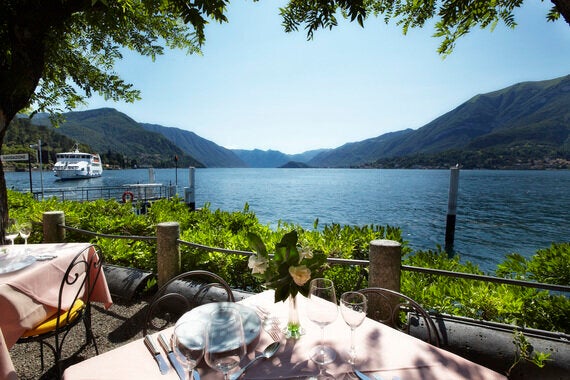 Photo courtesy Hotel Florence
Of course, a good view is always enhanced by a good meal. The beautiful weather gave us an opportunity to enjoy our first meal at our hotel's open-air Restaurant Florence, located on the lake, enclosed by views of the neighbouring towns and white-capped Alps, its own roof made of growing tree branches. The food was divine to match the ambience - simple, hearty fare of roasted goat, confit rabbit leg, pork cheeks with milky potatoes, and lake fish.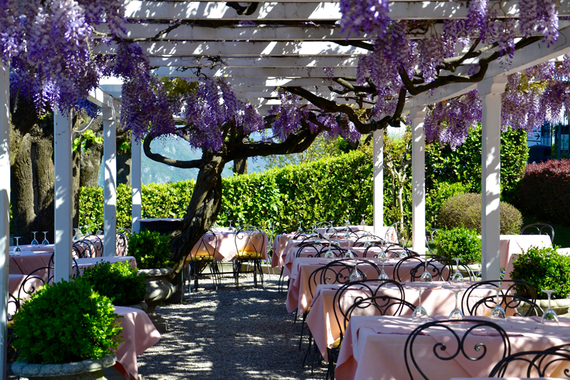 Photo courtesy Hotel Florence
Expectedly, the lakefront is lined with hotels, most of which were once homes and blend well into the tiny skyline of this village. What is most attractive is nothing is garish; no neon lights to advertise their wares. It continues to look as it was meant to centuries ago, yet offers the comforts of the 21st century. Natural cobblestoned steps leading up to the main street, where the local butcher, baker and candlestick maker fulfill the needs of those that reside and visit, separate each building.
Along the steep cobblestoned steps teeming with shops, you'll find the odd artist, jewellers, leather shops, and an abundance of cafés and bistros serving cocktails accompanied by olives and potato crisps, assorted coffees and an array of delectable pastries that are hard to resist. Bellagio boasts of a wonderful silk factory with its beautiful retail store Azalea di Luca Gandola in the city center.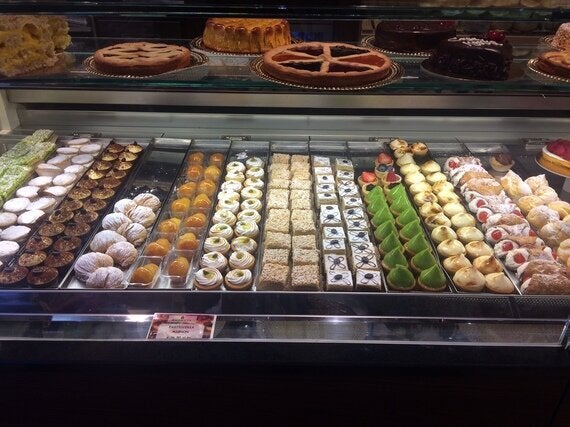 The steps just off the main ferry pier open up to a mini-avenue lined with outdoor patios filled with locals and visitors alike, taking in the scenery.
Food on this tiny spot is abundant, with wood-burning pizzas and fresh pastas of every variety possible, local seafood, and seasonal fresh fruit which are by far some of the best in the world.
Bellagio also boasts its own speciality of a teacake called Pan Mataloc. If you really want to taste and live Bellagio, you certainly cannot omit giving this a try. Essentially a sweet nutritional bread, Pan Mataloc is filled with delicious walnuts, hazelnuts, almonds, candied fruit and dried figs. Its main feature is its soft dough kneaded by hand. A traditional dessert of the lake, it was prepared to last days while on long boat trips.
For us, the best meal was at a little hidden gem called Terezza Barchetta. The owner is a passionate gentleman who insists on taking your order himself. Each dish we picked was creatively presented and was delicious. But mostly our trip was most memorable thanks to the amazing Ketzlar family, who owns and runs Hotel Florence since 1850. Warm, friendly and a home away from home, where everyone is treated like a celebrity!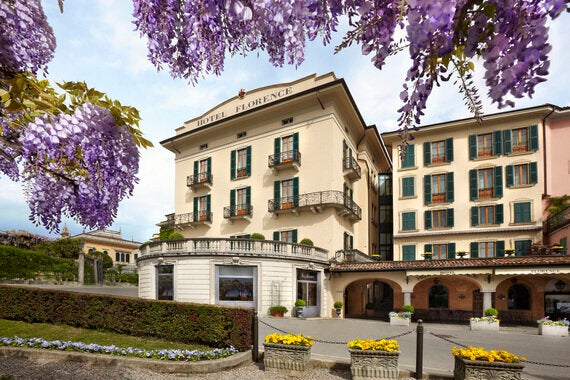 Photo courtesy Hotel Florence
The people in this very charming little spot are worthy of praise as a community. They are certainly easy to befriend, making it hard not to fall in love with the most serene place I have visited in a very long time.
Follow HuffPost Canada Blogs on Facebook