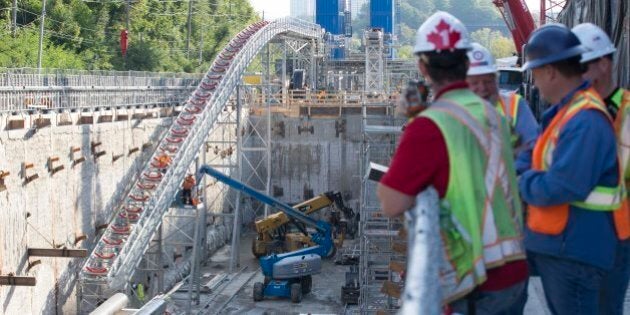 In fact, he sold the Brooklyn Bridge at least twice a week, one time for as much as $50,000. The "new owners" would be stopped by police from setting up toll booths in the middle of the bridge.
While no one is selling any bridges these days, there is clearly a push underway to build them, along with many other forms of infrastructure spending such as roads and highways, railways, tunnels, subways and even water mains and energy grids.
Specific to Canada, the infrastructure boost is part of an election promise by the Trudeau Liberal government to kick start Canada's moribund economy and help offset the steep drop in oil and commodities prices over the past 18 months, despite the offset of a weaker Canadian dollar, which in theory is supposed to make exports more compelling to overseas buyers.
Politics aside, the concept behind infrastructure spending in theory makes sense: with interest rates near all-time lows and little expectation of them going up in the short term, now is probably as a good a time as any to borrow money and put it to work. It is what central banks around the world have been trying to get businesses to do since the 2008-2009 financial crisis: invest in capital expenditures, in turn creating jobs and lifting the economy out of its doldrums.
The planned spending also stands to benefit certain companies and sectors -- the construction sector being one of the most obvious beneficiaries, with numerous other offshoots ranging from planning and engineering companies to machinery and equipment makers to pipeline producers and builders and even firms involved in the still-nascent liquefied natural gas (LNG) sector.
The latter two in particular are in desperate need not only of government-related economic support, but frankly better and more business-friendly policies from both the federal and provincial governments in terms of supporting the beaten-up industry and helping it become more competitive, particularly with the U.S.
But that's another story.
Here at Portfolio Management Corp., we have been exploring and analyzing various companies that we feel stand to benefit from an infrastructure spending boom. Some we have been investors in for some time, such as SNC Lavalin, while others in our view already looked positive, but stand to benefit even more from the government's spending plans, like engineering firm Santec.
Still other companies like Enbridge and Trans Canada could potentially benefit as pipelines and other projects they want to get off the ground receive support from the federal government.
The additional upside, for the moment at least, is that borrowing is cheap.
The downside is that all the spending will also lead to larger-than-planned deficits and a larger federal debt load.
But if you can't beat 'em, you may as well invest alongside 'em. And for now we see some solid potential upside in publicly traded companies that will benefit from Mr. Trudeau's plan -- whether you agree with it or not.
Follow HuffPost Canada Blogs on Facebook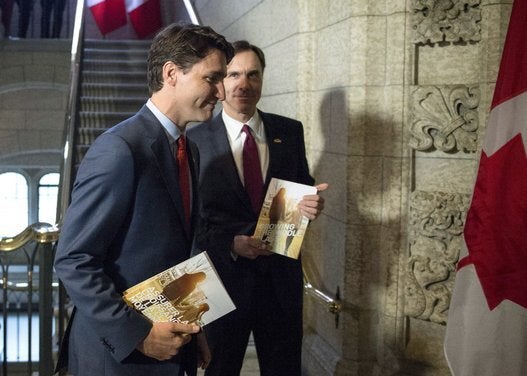 Federal Budget 2016 Highlights