In the fall of 2015, I broke up with Toronto because I had fallen in love with Ottawa.
My colleagues were puzzled when I announced that I was leaving my publishing gig in Toronto for a non-profit in our nation's capital. They were not perplexed by the notion that I was changing jobs. They were skeptical of my desire to live in Ottawa. The job was an exciting opportunity in and of itself, and I was thrilled to make a new city my own (although I'll admit I had my reservations).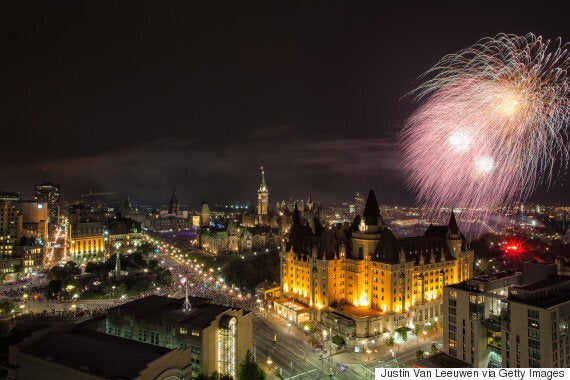 As is often the case when most "relationships" come to an end, the what-ifs and once-was still lingered. In conversations with new colleagues and friends, I caught myself inadvertently bringing up Toronto and comparing it to Ottawa whenever I could. Although I grew up in Aurora (just north of Toronto) and commuted to Toronto daily for two years, it still felt like home.
This experience reminded me of the children's book series and TV show, The Magic School Bus. In it, the "new" kid, Phoebe, constantly compares things in Ms. Frizzle's class to those at her old school -- to a rather annoying extent. My rehearsed small talk consisted of rehashed Metro Morning segments about the TTC (or some another Toronto-centric topic).
Why did I have such trouble in letting go? I couldn't help but wonder -- was I a Phoebe?
Toronto teases Ottawa like the kid who once accidentally called their teacher "Mommy" in elementary school.
That's not to say Torontonians shouldn't be proud of living in a world-class city -- they absolutely should be -- but they speak of music festivals, craft beers and patios as if these were groundbreaking discoveries unearthed exclusively by urban hipsters. Moreover, trying to convince people to leave this urban oasis is worse than pulling teeth -- it's like getting a colonoscopy.
Toronto teases Ottawa like the kid who once accidentally called their teacher "Mommy" in elementary school. No matter how much time has elapsed, they won't let that poor kid forget it.
Ottawa has progressed from its humble beginnings as a small logging town when it was chosen as the nation's capital by Queen Victoria in 1857. On the weekends, there's almost always a large, universally attractive event happening, like the Great Glebe Garage Sale, the Tulip Festival, Winterlude or Bluesfest. There's immense variety in this bilingual city: museums, arts and culture venues, and outdoor recreation is available in all seasons, and thanks to Canada's sesquicentennial, Ottawa has exceptional programming planned for this year. There's even a bourgeoning culinary scene. While beaver tails are delicious, there's more to eat here than just fried dough with cinnamon sprinkled on top.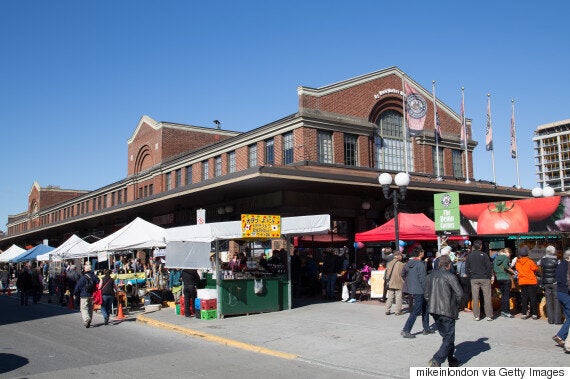 Just last month, two close friends (both Torontonians) came to Ottawa for a weekend visit. It was my mission to expose them to as much of Ottawa as humanly possible. In one day alone, we skated on the Rideau Canal, walked by Parliament, grabbed a bagel in the Glebe, darted over to Tooth and Nail for a couple of pints and wound down at The Hintonburg Public House for dinner. Our day was as jam-packed as Kettleman's on a Saturday. Even still, we hardly scratched the surface of what Ottawa has to offer.
Ottawa is a curious intersection of urban and rural. Although yours truly will bike white-knuckled down any given street, the city itself is in fact quite bike-friendly. The bike path that hugs the canal is peaceful, but well-used, connecting one end of the city to the other. Hintonburg, the up-and-coming neighbourhood in the west-end (or rather, the Bloor West Village of Ottawa to put it in Torontonian terminology), boasts enough yoga studios, eco-friendly baby stores, and gluten-free bakeries to whet any yuppie's appetite. If you're the outdoorsy type, there's Gatineau Park, where an infinite number of Instagram-able moments await you.*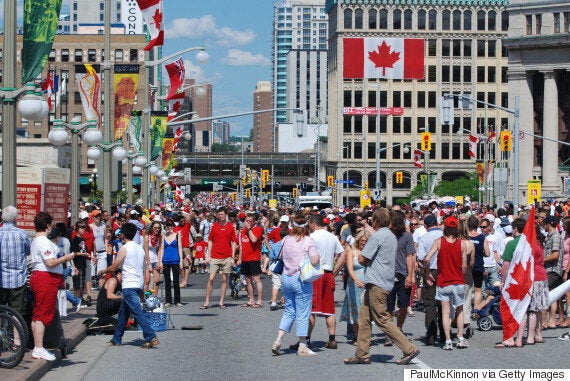 Toronto's (in)famous pop-culture icons have catapulted the city into the mainstream: Drake, Bautista's bat flip, the Raptors -- even Rob Ford can be thanked for #6ix's stardom. Sure, celebrity sightings in Ottawa might be limited to CBC journalists and vaguely familiar MPs darting into Bridgehead before Question Period, but it's thrilling all the same.
I miss Toronto, and often this feeling strikes me at peculiar times. It's like finding the proverbial sweater that once belonged to an ex at the back of your closet, but not having the heart to throw it out.
At least once a week, my phone buzzes with a GO Transit text alert informing me that the train I used to take is late yet again because there's freight train traffic, or a signal malfunction, or because it's so cold that the doors won't close. These reminders romanticize my old commute, fodder for any sentimentalist, and invigorate me with a healthy dose of cockiness (as I set off on my 15-minute walk to work).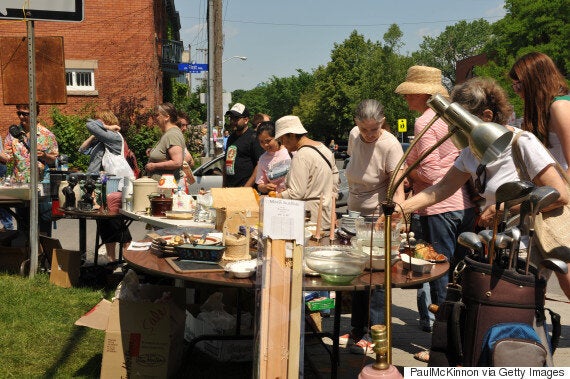 I don't think it's a tall order to ask that Torontonians discard their Orwellian view that all cities are equal, but some cities are more equal than others. My hope is that when I tell people from Toronto that I now call Ottawa home, that they won't immediately lower their gaze and nod slowly, as if offering their condolences.
(However, I still maintain that there is no reason why a sensible, well-balanced person would cheer for the Ottawa Senators.)
No city is perfect, just like any relationship. We learn to love that which we cannot change, and accept these imperfections unconditionally -- sinkholes and all.
Follow HuffPost Canada Blogs on Facebook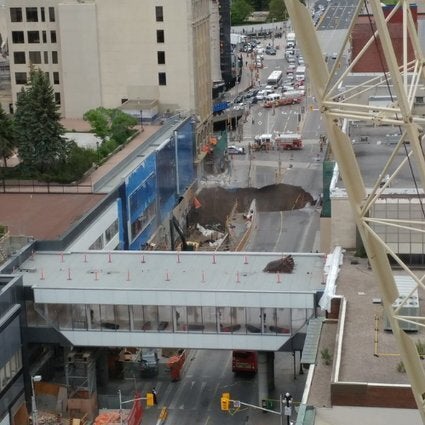 Ottawa Sinkhole Opens Up On Rideau Street