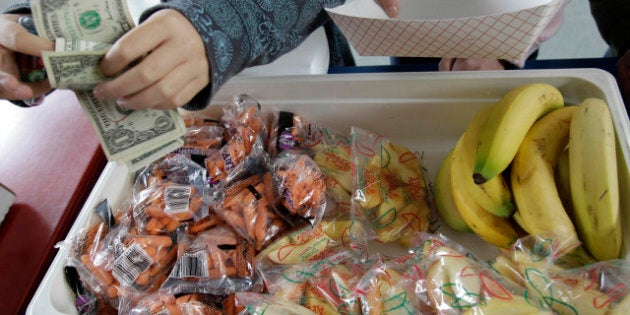 One of the greatest challenges food banks face is ensuring that they have consistent access to fresh fruits and vegetables. Food banks do their best to supply their clients with nutritious foods, but it can be very difficult to satisfy your community's needs when you have little control over the donations you receive. While non-perishable donations like pasta, peanut butter, tuna, and rice play a vital role in the food bank systems, so does fresh product. This may be surprising to hear, but most food banks have the capacity to accept regular donations of fresh produce.
It may seem like a daunting task, bringing in fresh fruits and vegetables to a food bank, but if you look at the food system in Canada, and particularly Ontario, this should not be such a tall order. According to a report by the Value Chain Management Centre, Canadians waste $27-billion worth of food every year. It is incredibly concerning to see so much food go to waste, particularly when in Ontario alone, 412,998 individuals rely on food banks and food assistance programs every month.
When looking specifically at fresh fruits and vegetables, 30 per cent of produce in North America does not make it to market simply because of the way it looks. Because of cosmetic reasons like shape, size, and colour, over 25-million pounds of fresh fruits and vegetables are left to waste on farmers' fields across Ontario each harvest season. Most consumers will not buy produce that does not look pristine. Curved cucumbers, oddly shaped carrots, and potatoes with leftover soil on the skins, are not considered marketable in our society. There is nothing wrong with the taste or health of any of these products. They are ripe for consumption and highly nutritious, yet they are either discarded or tilled back into the soil. This is an incredible amount of unnecessary food waste.
By reducing access to produce because of cosmetic reasons, we are disregarding and discarding millions of pounds of nutritious fresh foods that could nourish thousands of Canadians. Not to mention, we are driving up food prices by decreasing our supplies of fruits and vegetables. The cost of food is expected to rise by almost 4 per cent over the next year, and by denying perfectly good fruits and vegetables access to store shelves, we are merely helping to steer food prices higher and higher.
This attitude towards the appearance of produce is not beneficial for any Canadian. Farmers are unable to sell large quantities of their product, consumers are paying more for produce, and nutritious foods are being wasted due to cosmetic reasons. There are hundreds of thousands of people across Canada suffering from chronic hunger, and ensuring they meet their daily nutritional intake is a challenge. In a society where hunger is a day to day to challenge, we should be encouraging and promoting sustainable, local produce, instead of creating extra and unnecessary barriers. The time is now to stop this wasteful behaviour. Support your local farmer by purchasing produce based on health and taste instead of looks. Encourage local food producers to donate any excess produce to their local food banks, or remember that you also can donate local produce directly to the food banks in your area. And eat the ugly carrot -- it just might be good for you.
By: Erin Fotheringham, Development and Operations Coordinator with the Ontario Association of Food Banks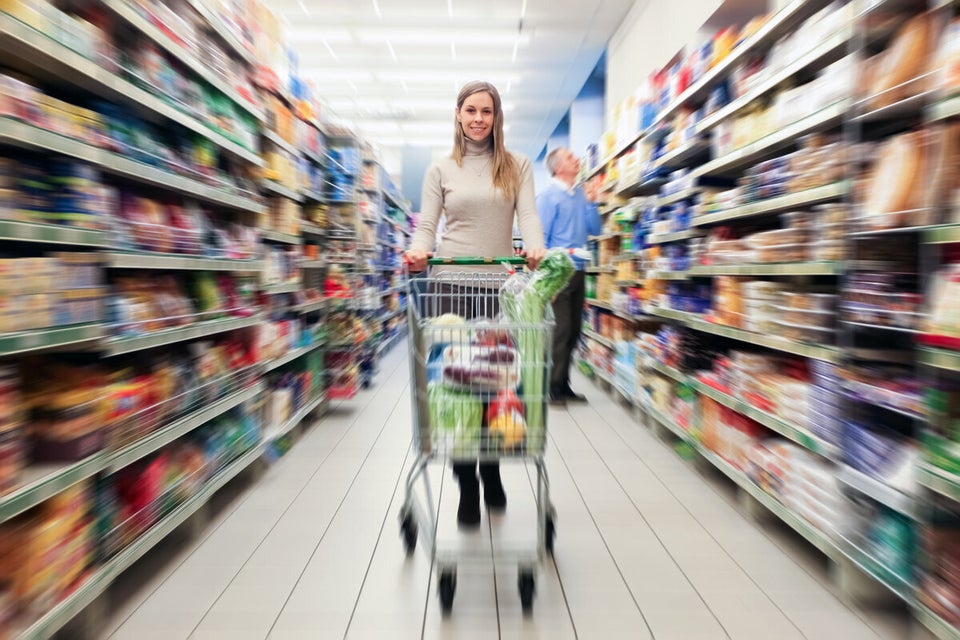 5 Ways To Donate To Food Banks