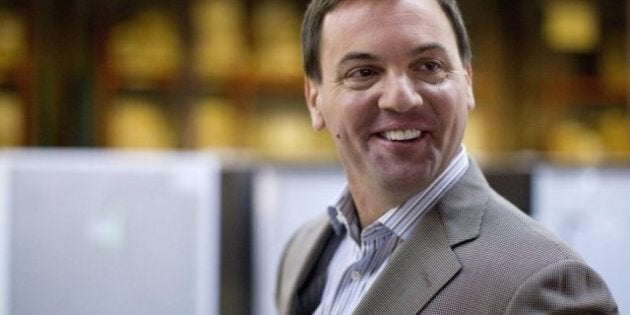 With the kick-off to Ontario's 40th general election on Oct. 6, The Huffington Post Canada kicks off its coverage with lively, ongoing debates between three of the smartest and most plugged-in politicos in the province: John Duffy arguing for the McGuinty camp; Jason Lietaer (@jasonlietaer) in Hudak's corner; and Heather Fraser (@ottawafraser) duking it out for Horwath. Check in with HuffingtonPost.ca every weekday for the freshest and best election coverage on the web.

We're a couple weeks in and we're a week away from the debate. The battle lines of the campaign are hardening for all sides and the polls continue to be all over the place.
The campaign has a number of fundamental questions:
Will the NDP be able to match the growth seen in the last three weeks of the federal campaign? Will Dalton McGuinty begin to beat back a prospective vote-stealing NDP surge? And will our party be able to make at least some gains in Toronto in the face of significant headwinds?
A lot is still up for grabs. But I thought I'd make a few observations:
The Liberal leader has only really tried to drive two messages over the course of this campaign. First, that green energy is the key to Ontario's economic future. Second, that a PC government would cut funding to health and education. The shine is starting to come off the former claim; the jury is still out on whether or not the latter will work.
I'm seeing more of Andrea and the NDP on the news than I used to and a little less of McGuinty. It feels like they're starting to make gains but the polls haven't yet registered an NDP move. Their strategy is clearly to mimic the Layton campaign of personality and cheeky ads. We'll see.
Likewise, the Liberals are mimicking the Ignatieff anti-strategic voting play made in the federal campaign. Remember the Ignatieff line, "a vote for Layton is a vote for Harper?" Well, the folks down in Toronto have copied it. One problem that got out of hand for Liberals in Ottawa: if you're basing your strategy on scaring NDP supporters, you'd better hope they don't come close to you in popularity. Then it works against you.
It feels like the electorate is looking for somebody to bust out. Andrea and Tim have an opportunity in the next 10 days to define themselves and make a bit of a run. Their challenge is to take it.
We're nearing the halfway point. The pre-game is ending. Now the real match begins.

To me, it's symbolic that this Friday's northern debate will feature Andrea Horwath, Tim Hudak and an empty chair. What can the Liberals be thinking? With the clock ticking in this campaign and with the Liberal numbers clearly not where they would hope, how can McGuinty pass up an opportunity to take on the other leaders on the issues?
This campaign is a three way race. Today's poll by Leger clearly shows that the NDP message of positive changes is getting through to Ontarians. The Liberals in Ontario are borrowing campaign strategy from their federal cousins by trying to play the strategic voting card. Perhaps they should review how that worked out for the federal Liberals before adopting the same tactics. Voters are smart. They know that a vote for Andrea Horwath is in fact a vote for Andrea Horwath and her team of candidates who are focused on offering a real choice.
The NDP continues to reach out to voters where they are -- by offering practical solutions to make life more affordable. Today's announcement about making transit more affordable by freezing transit fees and committing to fund 50 per cent of transit costs is a good example. Horwath also has a different style of leadership that's down-to-earth, practical and based in the core values of equality and justice that characterize her party's history.
For Horwath and Hudak it's their first time campaign for premier. They have an impression to make and Horwath is succeeding by staying positive, optimistic, practical and principled. It's a good package and voters are noticing.

I think the NDP are having a decent campaign of it to date. At the same time, I think that the race overall is infinitely more competitive than it would have appeared had it occured, say, six months ago. That's why we have elections.
I've said this before in this space, and it bears repeating. I am not sure Ms. Horwath's and Mr. Hudak's driving of the same messages are ultimately going to work for both of them. Maybe one, not both.
Today they lined up on the GO railcar purchase. They are lined up on tax cuts, turning away from green energy, and on the "time-for-a-change" message. I continue to query how much room there is for two in that same pool.