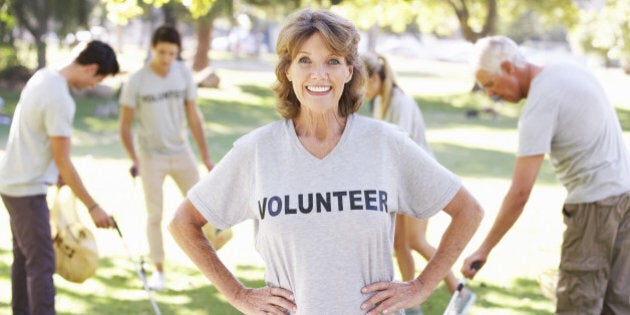 As seniors age, much of their time is freed from the commitments of work and family and they start to look for ways to participate more actively in their communities. As the saying goes, doing good makes you feel good, and the seniors who continue to make a difference every day are true testaments to that.
Seniors make a big difference each day in the lives of those around them. Whether they are taking care of a spouse or partner, cooking, cleaning the household, babysitting grandchildren or even just chatting with a neighbour, these small acts of kindness don't go unnoticed. And as seniors age, they look for unique ways to lend a helping hand to their community while also filling their time with enjoyable activities.
This year the theme of Ontario Seniors' Month is "Seniors Making a Difference." In celebration, here are some attainable ways that seniors can get involved with their community, have fun and help make an even greater difference with their valuable time.
Volunteering can be a daunting thought for seniors because they may feel left out based on age gaps, but this should not be discouraging! Volunteer programs are a great way for seniors to fill their time, help out with a good cause, build connections and gain personal satisfaction.
Whether volunteering at a local library, school or hospital, serving food at a food bank, or helping out at an animal shelter, there is the perfect volunteer organization for every person. Not only do these activities benefit the community, but they instill a sense of well-being and accomplishment, too.
As adults age, they often feel like there are far less options for filling their time. But in fact, there is a wide range of activities available for seniors -- and some of the best ones take place in the great outdoors. Outdoor exercise is a great way to stay active while also enjoying the health benefits of fresh air and rolling scenery. For seniors who want to make this a social engagement, there are many options available for group walks and exercise meet-ups.
Gardening is another rewarding activity that enhances and improves the world around you. It's a great way for seniors to keep busy while creating something beautiful or even putting food on their plate! Whether the focus is on a personal garden or alternatively joining a community club, gardening is a fantastic way to nourish nature and spend more time outdoors.
Social gatherings and engagements play a big role in maintaining quality of life as we age. The greater the number of frequent social activities, the higher the odds of positive self-perceived health and the lower the odds of loneliness and dissatisfaction.
There are an array of social activities in every community that are specifically designed for seniors to make them feel welcomed, comfortable and create opportunities for friendship and relationship building. Social outings perfect for seniors include, book clubs, church choirs, pottery and clay making, bus tour trips, bingo nights, sewing clubs, fishing clubs and even just the simple things like celebrating each other's birthdays. Participation in meaningful activities and maintaining close relationships with others are both huge parts of staying involved, happy and healthy as we age.
Fundraising and charity work provide fulfilling opportunities to support causes that you cherish. There are thousands of charities and fundraising opportunities in local communities, which address a range of different issues. With a huge selection of charities available and always seeking a helping hand, seniors are sure to find a charity that supports an important cause as well as their personal values.
Seniors devote more of their time towards charities than any other age group, making them extremely sought-after participants when it comes to fundraising. Seniors are always encouraged to join local fundraising teams of their choice, so if you have a charity in mind, you'll surely be welcomed with open arms.
Without even recognizing it, the seniors in your lives are there to lend a helping hand, bring a smile to your face and offer a friendly face to social gatherings whenever possible. Whether they are reading their grandchildren a bedtime story or raising money for a charity, seniors make a difference in their communities every day. This June, take the time to thank the seniors in your life and maybe even carve out some time to volunteer alongside them too. Happy Ontario Seniors' Month!
Follow HuffPost Canada Blogs on Facebook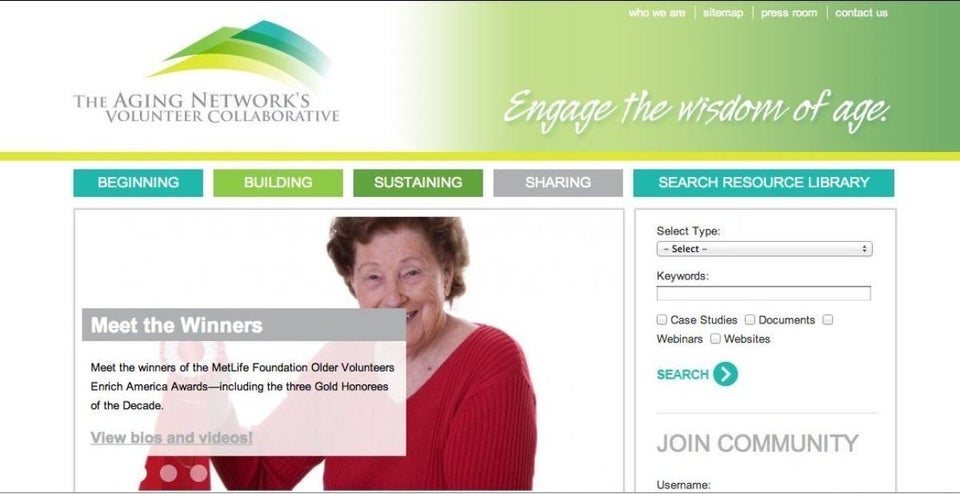 7 Ways To Volunteer Over 50