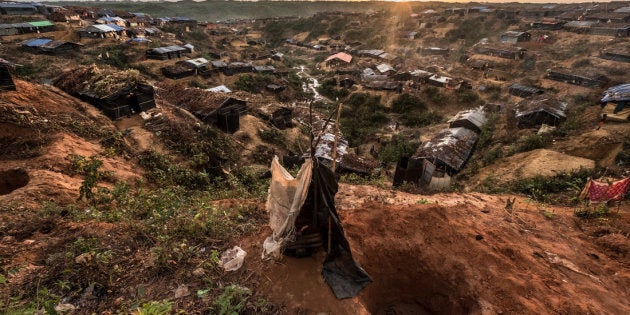 Access to a clean, working toilet is probably something you take for granted until suddenly you've gotta go and there's no bathroom in sight.
I came to that realization trekking through the difficult terrain of a Rohingya refugee camp in southern Bangladesh last week.
As the stench of a nearby latrine wafted over me, I hoped that I wouldn't need to use the toilet all day. Despite the scorching heat, I drank and ate as little as possible.
Later that evening, in the bathroom in the comfort of my hotel in Cox's Bazar, it really hit me. The 600,000 Rohingya refugees living in these camps don't have the luxury of waiting until they get back to a hotel room.
Just that day, I met Rajuma*, a 48-year-old grandmother lying alone under a tarpaulin at the very edge of the camp. Frail and tired, she told me she needed to stay near the dirty latrine because of severe diarrhea. She probably got sick from drinking contaminated water from a hole in the ground on her treacherous journey from Myanmar. There were no toilets along the way, and refugees like Rajuma were forced to make the impossible choice — drink contaminated water or die of dehydration.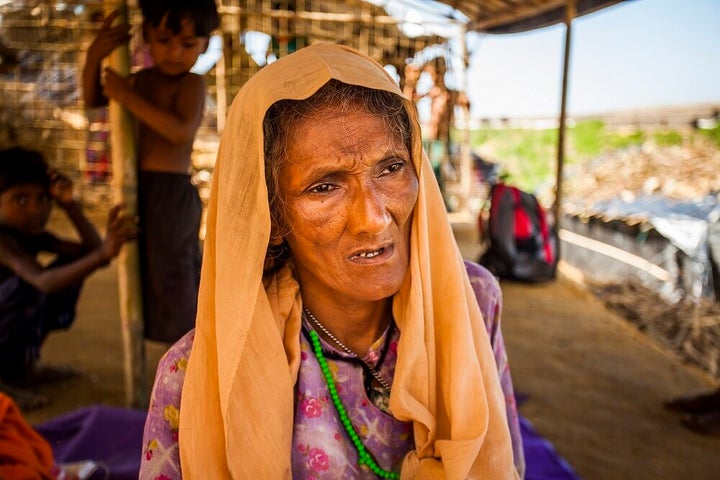 If ever there was a crisis that highlighted the urgency of this problem, this is it: hundreds of thousands of Rohingya men, women and children crammed into overcrowded camps with barely any toilets.
Some avoid drinking or eating to cut down trips to the toilet. Others resort to open defecation — a recipe for disaster in an environment where so many people are already sick. In many areas of the camps — especially on the outskirts — there are no latrines in sight. The toilets that have been installed fill up quickly and become unusable. Though many humanitarian organizations on the ground are working tirelessly to address urgent needs, the infrastructure for emptying latrines is not yet in place.
Even getting to these toilets is impossible for some. You have to navigate the steep, narrow, muddy footpaths connected by stairs chiselled into the clay hills, being careful not to slip on the precarious bamboo bridges perched over large mud puddles. On a dry day, it's a challenging hike. On a wet day, the risk of mudslides makes it downright dangerous.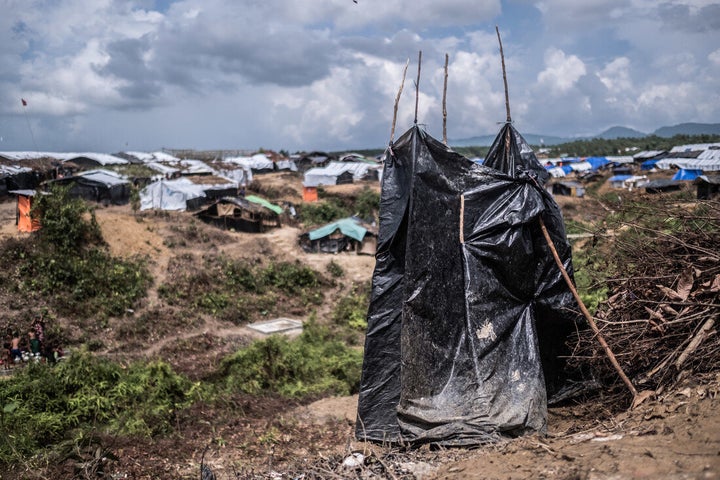 I try to imagine myself walking down these daunting paths in the pitch black to use a foul-smelling, overflowing latrine, not knowing who I might meet along the way, or if my children will be safe alone in the tent.
As a mother of two young girls, I simply can't.
A few days after meeting Rajuma, I visit Unchiprang camp. It is a more-established camp and I feel a glimmer of hope.
The conditions are still extremely difficult, but in the few months since the refugees arrived, humanitarian aid is already making a big difference.
In this camp, Oxfam is piloting BioFil latrines. Unlike other toilets, which quickly fill up and become unusable, these ones use worms to digest the fecal matter. This eliminates the smell and the need to empty them manually.
Oxfam is also working to ensure that there are separate toilets for men and women. For Rohingya women and girls, that means using the toilet with dignity and addressing the privacy and safety concerns of sharing unlocked toilets with men. Gender-designated toilets allow women and girls to have privacy during menstruation and a safe place to use sanitary products. Studies suggest that ensuring women and girls have access to gender-designated toilets also reduces the risk of sexual violence.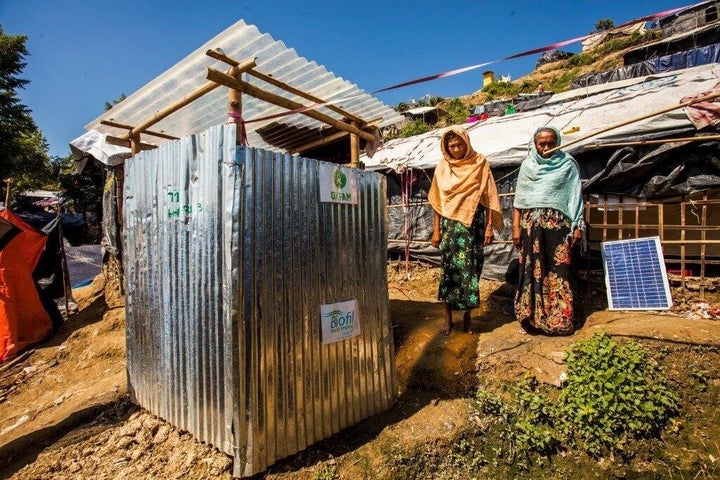 After my experience seeing this crisis firsthand, I will never take a toilet for granted again. The Rohingya sanitation crisis can't wait any longer and we can make an immediate difference — starting with toilets.
When you consider the Canadian government is matching donations to registered charities raising money for the Rohingya crisis until Nov. 28, every dollar will have double the impact. If we all give what we can, just think of how many toilets that can lead to, and how many lives we can save.
*names have been changed to protect privacy
To donate to Oxfam Canada's Rohingya refugee crisis fund, click here.