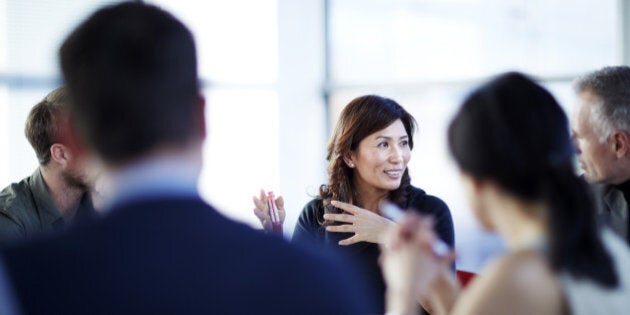 On November 4th, 2015, Canada's new Prime Minister Justin Trudeau announced a federal cabinet made up of 50 per cent female ministers, a key promise made during his election campaign. When asked why gender parity and diversity were so important, he responded simply "because it's 2015." While this is a big step forward for federal politics, unfortunately the same can't be said for corporate Canada.
In fact, according to the Canadian Board Diversity Council's (CBDC) 2015 Annual Report Card (ARC), which examines the state of board diversity amongst some of Canada's largest organizations, only 19.5 per cent of board directors of FP500 organizations are female -- a 2.4 per cent increase over 2014. If we keep at this rate, Canada will only see gender parity at board level in 13 years -- 2028. The numbers are even lower for board representation of visible minorities (7.3 per cent), Aboriginal directors (1.3 per cent) and directors with disabilities.
The pace of change for Canada's corporate boards to achieve diversity is moving at a glacial pace. It will take enlightened leadership to change the composition of Canada's boards in our lifetimes.
Small changes can make a big difference.
When it comes to board diversity and financial performance, Canada's free-fall in the global rankings is disturbing. According to GMI, Canada fell from sixth place in terms of gender diversity amongst 23 industrialized economies in 2009 to ninth place in 2011. We now sit in 15th place, well behind the U.S. (ninth place) and the U.K (fourth place).
Consider this: If each FP500 organization were to replace one male director with one female director, women would represent 30 per cent of directors, placing Canada among the leading companies for gender diversity. The top three countries, France, Italy and the Netherlands, have only achieved these results through legislative quotas. But let's take this a step further -- if each FP500 board decided to replace two male directors with two female directors, the percentage of female directors would rise to 40 per cent. With over 56 per cent of board directors over the age of 60 who will likely be retiring in the next few years, that makes these numbers attainable and makes the notion of gender parity at board level in 2028 too far off.
According to the ARC, nearly all (97 per cent) of FP500 corporate board members said that board diversity was important to them this year.
It's possible that the Ontario Securities Commission 'Comply or Explain' rules have made a positive impact on board diversity in Canada. The rules (implemented in December 2014) require TSX-listed companies to disclose how many women they have on their boards and in executive roles. The ARC revealed that there has been a twofold increase in the number of directors who say their boards have a written diversity policy. Over one-third of directors whose boards do not have a diversity policy are also in favoUr of introducing a formal diversity policy -- a significant upwards trend.
However, directors continue to feel that diversity is more important to them than to their boards. This likely reflects that 82 per cent of FP500 directors report their boards are already diverse. This gap between the perception and reality of board diversity in Canada may be one of the biggest barriers to increasing the pace of change.
Board diversity is achievable -- and before 2028.
Canadian companies have the potential to become more competitive if their boards are comprised of directors who are the most qualified in a greatly-expanded pool of potential directors. But to do this, we need increase the pace of change to achieve board diversity and gender parity.
It starts with developing a robust definition of diversity in formal diversity policies. Without a sufficiently clear definition of diversity that includes qualifiers of women, visible minorities, Aboriginal peoples, and people with disabilities, in addition to traditional industry qualifiers, it is likely that directors will choose to self-define diversity primarily in areas of expertise and experience rather than personal characteristics.
There are easy steps that organizations can take to increase diversity on their boards:
1. Consider three board-ready diverse candidates for each open board seat;
2. Replace at least one of every three retiring directors with a director of a diverse background;
3. Encourage individual directors to act as sponsors of high-potential executives who have the requisite skills and credentials to serve on FP500/TSX60 boards.
It's 2015. And it's time that we make diversity a priority.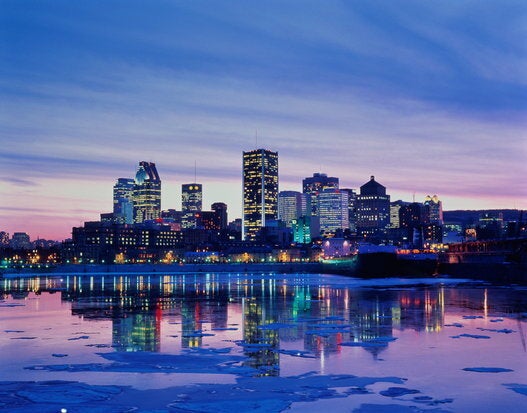 The Worst and Best Places to Own a Business In Canada: CFIB