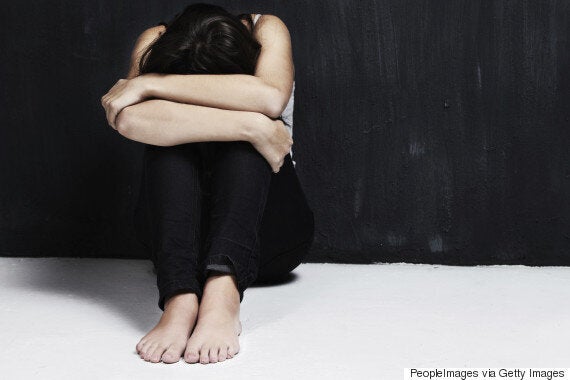 Content warning: This article contains graphic descriptions of sexual assault and self-harm.
On the University's abysmal handling of sexual assault disclosures
I have spent the last two years in a fight, struggling to accept that I have been sexually assaulted by another student, and that I am worthy despite what has happened to me. The first year, the fight was with myself, and I won; the second year, it was with McGill, and I lost miserably.
It has become abundantly clear to me that, following the shameful example set by the Canadian justice system, McGill breeds predators, lacks adequate mechanisms to support its students, and refuses to put any in place. And in the past year, I have watched myself fall through its cracks.
In the first few months after the assault, I was in denial. I couldn't even tell my therapist what had happened to me -- she still doesn't know. I spent most of my days sleeping, drinking, and smoking. I dodged my family. I regularly watched entire seasons of shows on Netflix in mere days. I had unpleasant sex with random people as I desperately attempted to regain control over my body.
I took handfuls of Advil just to feel numb. I gained weight. I couldn't concentrate for long enough to read a single page of a course reading in one sitting. I was weeks behind in my classes, and ended up withdrawing an entire semester worth of credits. I was toxic to my friends, and I wondered if killing myself would make them feel the pain that I was living with every day.
Some days I remember something new: a colour, another object in his room, another word that was exchanged. Some days I wonder if it was all a bad dream.
It's been almost two years. I still have to leave my classrooms whenever sexual assault is brought up without warning, and I regularly puke after seeing rape scenes in movies. Some days my anti-depressants don't drug me enough to be able to walk across campus without panicking at the sight of every white man I see.
I avoid certain buildings on campus that he frequents. I still cannot verbalize how it happened, though I still see it projected on the ceiling over my bed at night. Those are the most vivid memories I have of anything I've ever been through. Some days I remember something new: a colour, another object in his room, another word that was exchanged. Some days I wonder if it was all a bad dream.
No, I won't tell you "what happened," because it shouldn't matter. Because your next question shouldn't be about how I acted, or what I wore. Because you shouldn't be evaluating the morality of his act of rape based on what I did before or after it happened, because you should trust women -- and science -- when we speak of the nature of memory, abuse, self-hatred, and trauma.
But since I'm going to be accused of lying no matter what, I will tell you this: let's assume I have made this all up, for attention, for "revenge," or any of those goals that women are supposedly so desperate to achieve that they resort to publicly lying about rape. McGill had no way of knowing that my story was false. They treated me the way they would treat a "perfect victim" that is raped at gunpoint in a dark alley wearing a skirt and shrieking in resistance. Now, may I continue?
In the first week of the Fall 2015 semester, following the instructions I received from an administrator, I went to see a disciplinary officer (DO) to file a cease-and-desist order against my assailant. Let's call him C. This order would not get C expelled, since sexually assaulting another human being is not reason for expulsion at this institution -- though plagiarism is -- or have any effect on him after he graduated. It would only prevent him from contacting me, and to me, that was enough.
I was afraid of running into him, being harassed, receiving booty calls or replies to my comments on public McGill-related Facebook groups or pages. But, really, I shouldn't have to justify why I want the reassurance of not having to hear a word from the person that sexually assaulted me for as long as he is a McGill student.
The first thing that I asked the DO was whether C had graduated. She told me that this information could not be disclosed, not even if I filed a sexual assault case against him. It seemed as if my safety on campus, for which McGill is responsible, mattered less than a rapist's confidentiality. I hastily messaged a friend that knew him. He was still on campus.
It seemed as if my safety on campus, for which McGill is responsible, mattered less than a rapist's confidentiality.
"What happened?" The DO asked as she sat back and crossed her arms, not mirroring my body language at all -- which is what you would do if you've been trained in active listening -- but actually asserting her power. If only what happened was that easy to remember and retell. As I collected myself and shifted my focus to the grimmest day of my life, I requested a more specific question.
Did it happen on McGill property? No.
Did it happen at a McGill event? No.
Apologizing, she stated that since the incident hadn't taken place in a "McGill context" (meaning on McGill property or at a McGill-related event), there was not much that McGill could do. This policy is bizarre, unrealistic, and inapplicable to our university, where the majority of students do not live in a "McGill context."
Next time I'm getting sexually assaulted, I should have said, I'll make sure to pause so we can move it to Rez or a couch in a student lounge -- if that's what it takes to have McGill acknowledge my pain and address my needs. How convenient for McGill to only take responsibility for students' conduct toward each other when it occurs on its own property, and ignore the impact of students' off-campus interactions on their academic performance and safety on campus.
Follow HuffPost Canada Blogs on Facebook