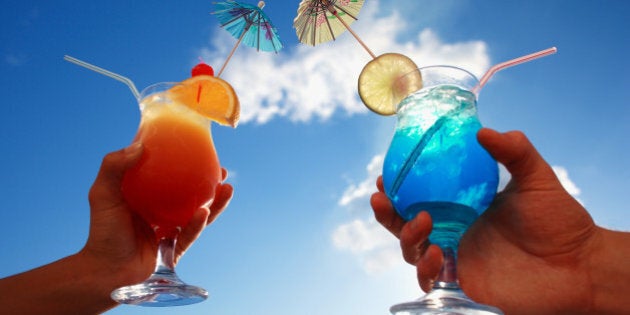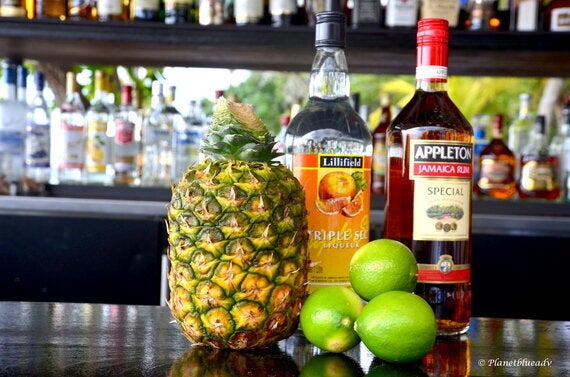 I've been fortunate enough over the last few years to travel to many tropical locations; and summer in Toronto, with its soaring temperatures makes me long for beaches and island drinks.
Here are some of my favourites:
I've been to Belize several times and love it. One of my favourite spots is the Victoria House, an absolute gem of an island resort on San Pedro on Ambergris Caye. This is an award winning property, a great place to relax, and where I was introduced to a 'Coconut Mojito'.
I found a recipe that is very close to their coconut mojito: 6 fresh mint leaves muddled with 3 lime wedges and 1 tsp of brown sugar in a cocktail shaker. Add 1 ¼ oz white rum, ½ oz Malibu coconut rum and 1 oz cream of coconut. Fill the shaker with ice, stir vigorously and strain into a tall glass, top with club soda and a mint sprig.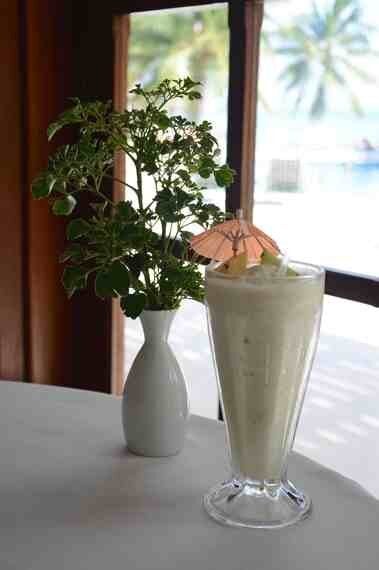 The original Mojito is a Cuban claim to fame, dating back to the 16th century. Apparently, (Sir) Francis Drake (English explorer) and his mates drank a mixture of crushed mint leaves and lime with a raw rum. But it really hit the mainstream when Ernest Hemingway got hooked on them in Havana.
Half Moon's Signature Cocktail
Jamaica is popular with many sun-seekers, and my favourite spot is the Half Moon where you'll find attentive staff, luxurious villas and gourmet cuisine. It's a Triple-A Four-Diamond resort, where Caswell James man's the bar and prepares Half Moon's Signature Cocktail using Jamaica's Appleton* Estate Gold Rum,1 ½ oz, plus 1oz Triple Sec, 3 oz Pineapple Juice and ½ a lime juiced. Pour everything into a shaker over a scoop of ice, shake and strain into a glass. This exotic cocktail is just one of the reasons this continues to be one of Jamaica's top resorts.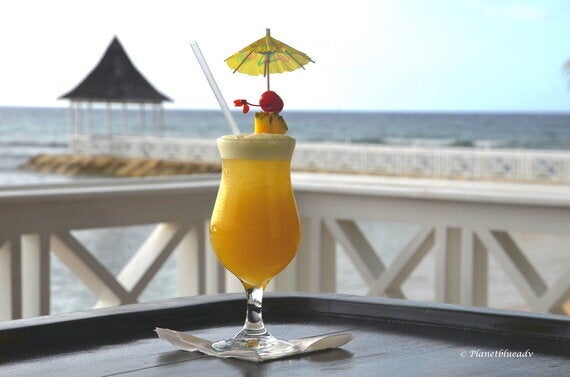 *Appleton Estate, nestled in Jamaica's the Nassau Valley, is the oldest sugar estate and distillery in Jamaica (1749). They produce superior aromatic rums and are committed to preserving the environment. Half Moon's Sugar Mill restaurant serves the highly prized 50- year old Appleton Estate rum, said to be the oldest available rum of which only 800 bottles were made.
I've hit a lot of spots in Mexico, but Puerto Vallarta is one of my favorite areas. They have world class chefs, food festivals, wonderful street food, golf courses and five-star resorts (Casa Velas is high on my list). But the cocktails are all about tequila and of course Margaritas, one of the best is the 'Sunset Margarita'.
Start with a pitcher and add 1 cup of ice cubes. Pour in 1/3 cup each of tequila and triple sec, 3 tbsp of orange juice 2 tbsp of lime juice. Stir well and split between 2 cocktail glasses. Carefully pour (over the back of a spoon) 2 tbsp of pomegranate juice down the side of each glass. Garnish with lemon or lime.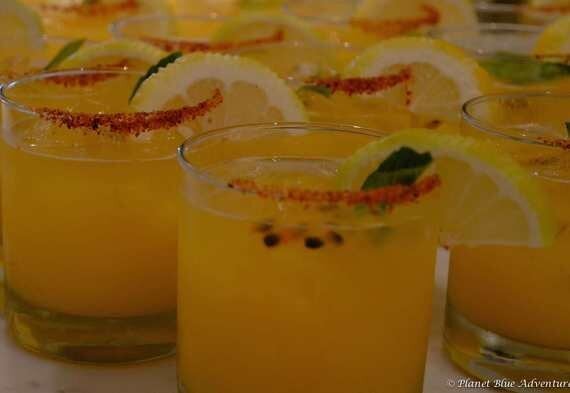 A big seller in St Kitts is the 'Ting with a Sting' which they mix to perfection in the Marriott's Sky Ultra Lounge. Ting is a local grapefruit flavoured soda, 5 oz of which is added to 1 ½ oz of rum with a little ice. That's it, simple, smooth, and really refreshing.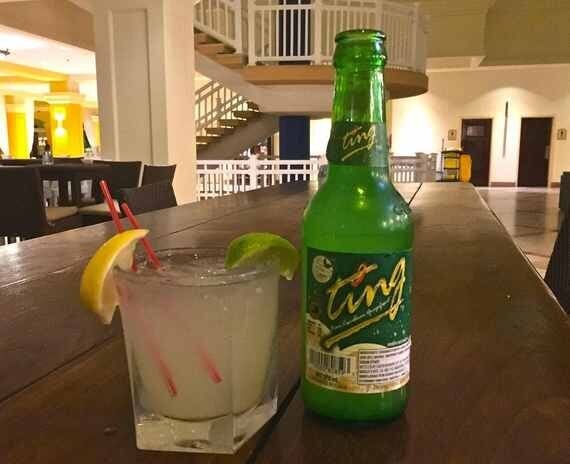 Sunset Key Cottages is just off the coast of Key West and attached to the Westin Hotel. They have luxurious cottages (1, 2 and 3 bedrooms) and a laid back atmosphere, yet totally top notch. Key West is also into Margaritas and the 'Key West Cooler'. For a Cooler you start with a glass filled with ice cubes, pour ½ oz Midori (melon liqueur) in, then put ½ oz each of Peach Schnapps and Malibu Coconut Rum with 1 ½ oz of orange juice in a shaker; shake with ice and strain over the Midori and ice. Pour ½ oz of Vodka and 1 ½ oz of cranberry juice into a shaker and shake with ice and strain over the last layer to form the top red layer of the drink. It may sound complicated but it's worth the effort.
Garnish with a lime wedge, just squeeze it and drop on top.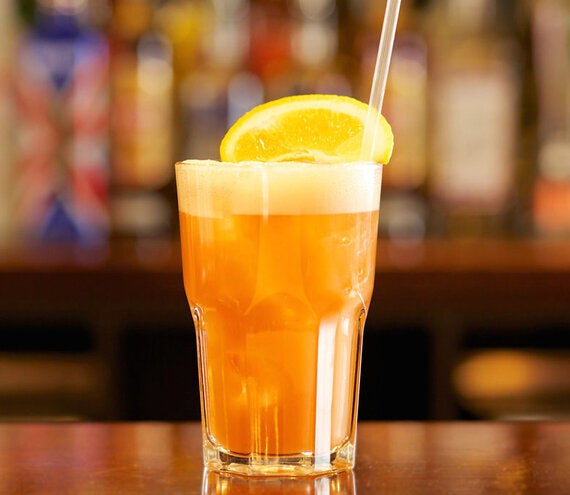 photo courtesy of beatone.co.uk
You cannot think of tropics and cocktails without including 'rum punch'. Every Caribbean Island has their signature version, and nothing is more 'Island' than catching a few rays on a beach with a cold glass of rum punch decorated with slices of fresh fruit. The following recipe is used in a lot of the resorts on Barbados and it's made in large jugs; try it at your next BBQ. Mix 1 cup of fresh lime juice 2 cups of grenadine syrup**, 2 cups Caribbean rum, 1 cup coconut rum, 2 cups each pineapple and orange juice and 5 - 8 drops of Angostura bitters - dash of nutmeg. Garnish with orange and pineapple slices.
**You can use a simple syrup if you don't have grenadine; the original recipe calls for strong white rum but it has a really intense flavor when using dark rum.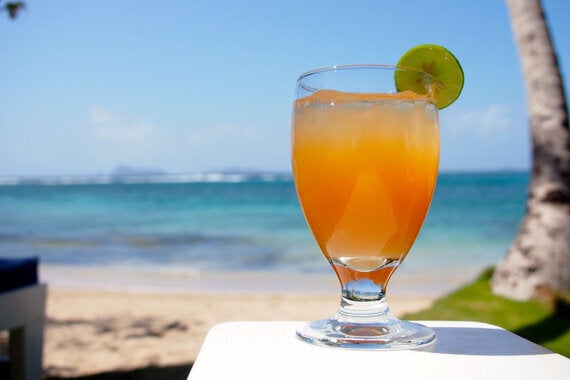 Photo courtesy of uncommoncaribbean.com
Follow HuffPost Canada Blogs on Facebook