JEAN-PIERRE CLATOT via Getty Images
As travellers increasingly look to travel more affordably, they are skipping the largest and most expensive cities around the world and instead touring smaller and more affordable destinations.
Toronto, Canada, like many of the world's largest urban areas, has seen costs skyrocket in recent years. Dining out and getting around are more expensive than ever, and home prices there have reached over one million dollars for a small home.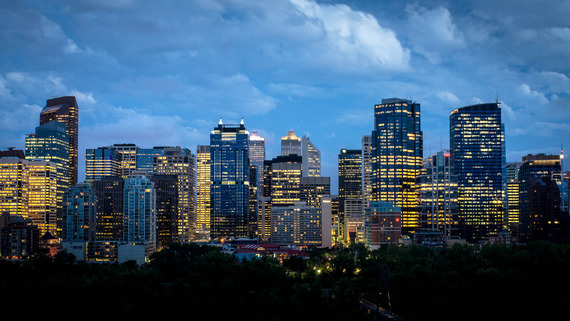 credit: Erik Lyons, Flickr
Travellers looking to stretch their dollar should consider visiting Calgary this year, where cost of living, home prices and travel is slightly more affordable than Toronto. Home to numerous things to do, a thriving culinary scene and ideal location near the mountains, Calgary is a perfect destination for a summer vacation this year.
Here are a few things to do in Calgary:
Become an Olympian Ice Skater
Head over to the Olympic Ice Oval, home to the 1988 Winter Olympic Games, to test your speed skating skills on the same ice used by champion ice skaters. Access is only $6.75 for adults, and you can bring your own skates or rent authentic speed skating skates on site.
Don't Miss the Calgary Stampede
The Calgary Stampede is an annual rodeo, exhibition, and festival held every July, in Calgary. The 10-day event is called "The Greatest Outdoor Show on Earth," and attracts more than one million visitors. While the world's largest rodeo is the main attraction, you can check out the parade, midway, stage shows, concerts, agricultural competitions, and chuckwagon racing for little to no cost.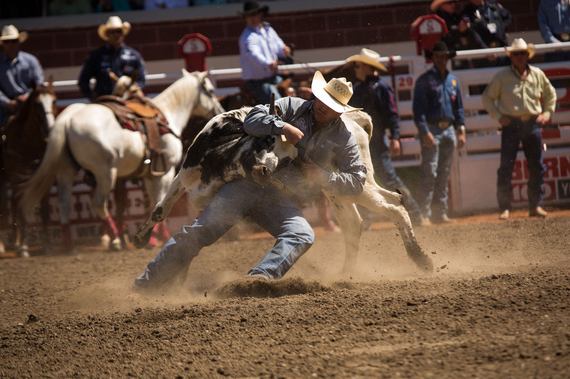 credit: Calgary Stampede
Spend a day at the Canada Sports Hall of Fame
Calgary is home to the Canada Sports Hall of Fame. Built only a few years ago, the Hall of Fame is packed with sports memorabilia and interactive displays. Try your luck boxing against Lennox Lewis, try wheelchair racing or become a major league baseball catcher or NHL goalie. Admission is $12 for adults and only $8 for children.
Dining Out in Calgary
The culinary scene in Calgary has been described by Avenue Magazine as "quirky, diverse and representative of the incredible skills and passion Calgary's chefs bring to the table." New restaurants like Model Milk, set in Calgary's historic dairy building in the heart of uptown on 17th Ave, add refreshing, innovative menus to what was once a stagnant dining scene. Many of the city's top restaurants are dedicated to partnering with local food growers and utilizing onsite gardens to feature dishes with a unique, regional flavour.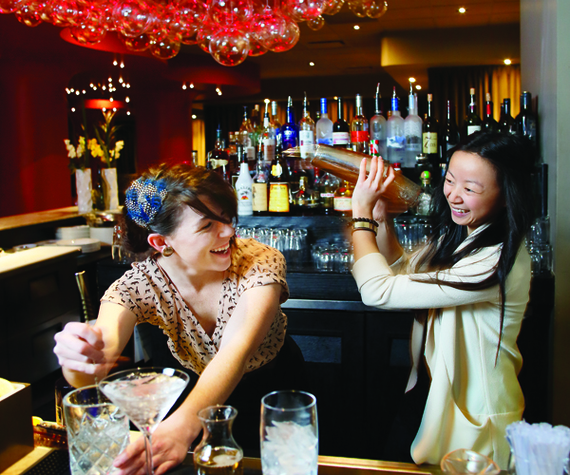 Raw Bar, Hotel Arts credit: Where.ca
If you're in the mood for cocktails then put these places on your list: the Off Cut bar in The Nash in Inglewood and the Raw Bar in the Hotel Arts.
Consider a Day Trip to Banff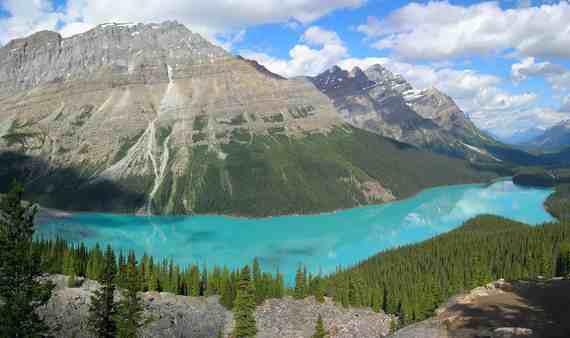 Peyto Lake, Banff National Park Credit: Wikipedia
Located about an hour and a half West of downtown Calgary, Banff is an excellent day-trip from the city. This mountain resort town lies in the heart of Banff National Park. Spanning 6,641 square kilometers (2,564 square miles) of valleys, mountains, glaciers, forests, meadows and rivers, spend the day exploring the mountains on foot. Pack a lunch, grab water and lace up your hiking boots for a great day in one of Canada's most pristine locations.
ALSO ON HUFFPOST:
New Calgary Restaurants 2015