Garifuna Settlement Day is a national holiday in Belize on November 19th. The day celebrates the arrival of the first Garifuna in 1832. The British army exiled the Garifuna from the Grenadines to Roatán, Honduras in 1798. They made their way up the coast and eventually settled in Belize. The Garifuna are of African and Carib/Arawak descent. Their flag colours of black, yellow and white symbolize their origins and their strife from oppressors.
Settlement day is filled with vibrant costumes, music and a staging of the arrival by the first settlers at the port. Throughout the country there are activities visitors can experience. A big parade is held in Dangriga (the spirtual home of the Garifuna), a food festival and battle of the drums competition in Punta Gorda. Celebrations go on all night long.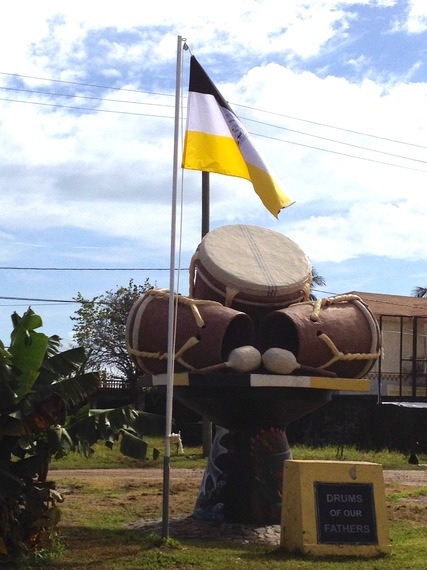 Dangriga's Drums of Our Fathers Landmark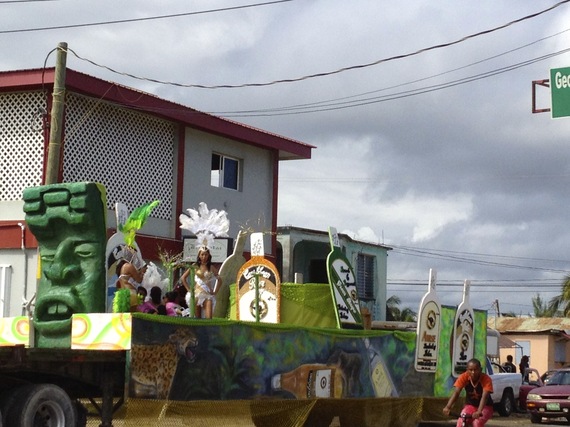 Dangriga Parade float getting ready for the big day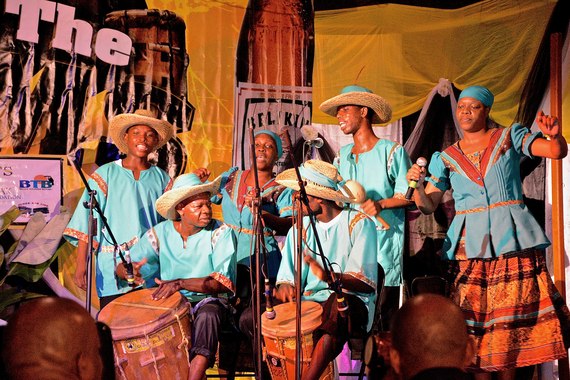 Battle of The Drums competition in Punta Gorda. Groups from all over Belize compete for the grand prize.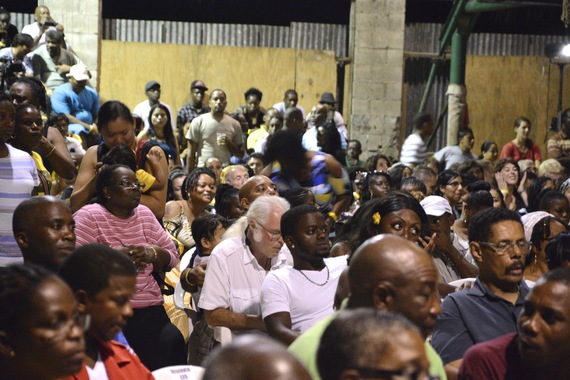 Families, friends and tourists from all over gather for the Battle of The Drums competition.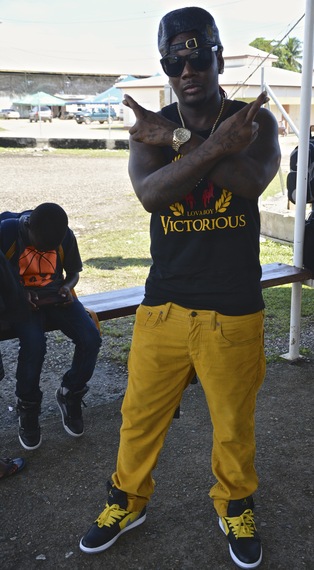 Belize's famous Punta music star Daniel Cacho aka "Lova Boy" in Punta Gorda for the Battle of The Drums competition.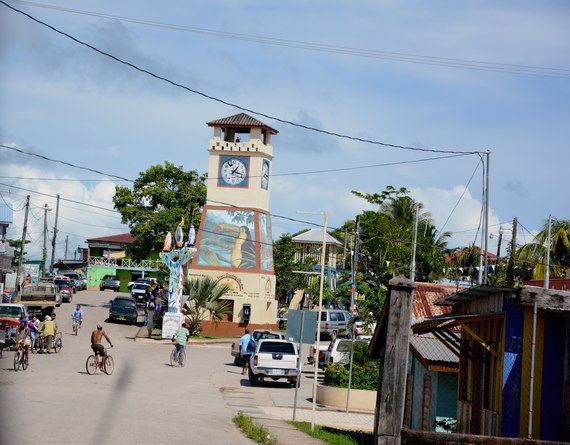 Punta Gorda, Belize
Traditional Garifuna foods are based on coconut milk, garlic, basil, and black pepper.
A typical Garifuna meal "Hudut" would include fresh-caught grilled fish in delicious coconut gravy. Served with plantain paste created by meticulously pounding ripe and lightly seasoned plantains in a tall wooden bowl.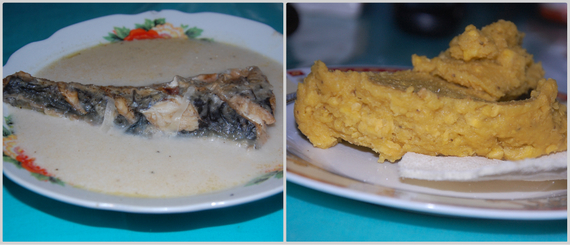 Hudut with mashed plantain
In most Garífuna kitchens, you'll find cooking utensils such as coconut graters, mortar and pestle and other tools tied to Garifuna's West African ancestry. Making Casava Bread (served with Hudut) is a complicated two day process.