Dmitry Rostovtsev via Getty Images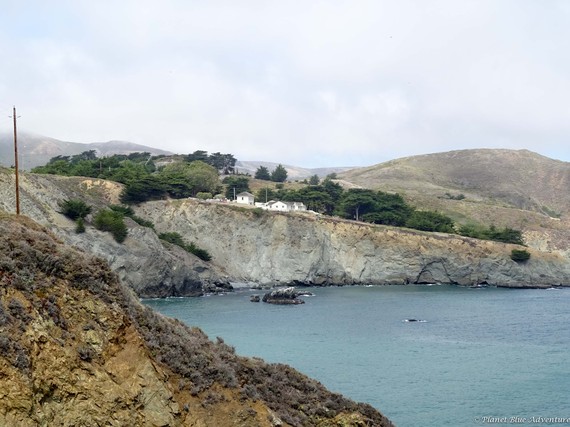 View From Point Bonita Lighthouse, Marin Headlands
San Francisco, rich in history, culture and culinary delights, and it has amazingly weathered a gold rush, earthquakes, fires, hippies and free love. It can be an expensive city full of contrasts, having both techies and hipsters, the uber-wealthy and sizeable homeless population. It's a city with an eclectic mix of architecture and 19 distinct neighbourhoods just begging to be discovered.
It has been over 10 years since my last visit to San Francisco, and this time I planned to see and explore the many different parts of the city -- all on a budget.
Here are a few of my favourite places:
Golden Gate Park
This is the largest urban national park in the U.S. and there is so much to do and see. Golden Gate Park has over 1,000 acres of gardens, playgrounds, lakes, trails, monuments and museums. Here you'll see the beautiful Japanese Tea Garden with paths winding through Japanese maples, bonsai, tall stands of bamboo and koi ponds.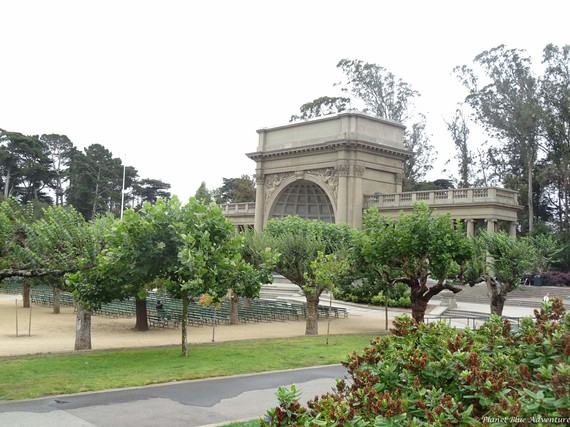 I loved the California Academy of Science and spent over an hour touring. They have an aquarium, planetarium and natural history museum. A fantastic place for families to explore.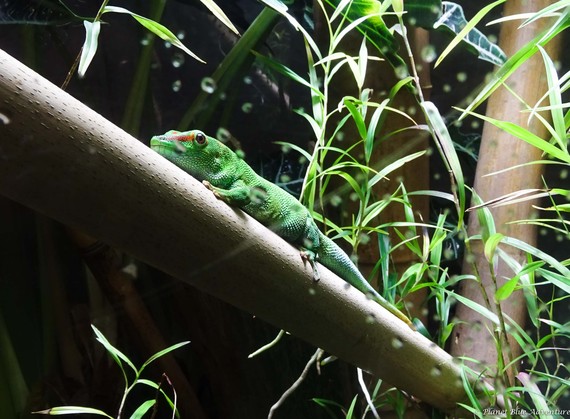 The DeYoung Art Museum, also located in this park, is a leading research and educational institution. They have a fine collection of American paintings and sculptures including Native American and Spanish colonial art; New Zealand Maori, Australian Aboriginal, Indonesian displays and Mexican murals. Plus a great cafe to grab a bite post touring.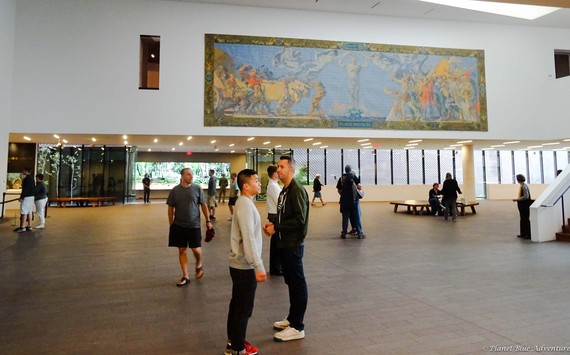 Lands End
Lands End is a must-see, with its hiking trails, classic Monterey cypress trees, stunning views of the Pacific Ocean and the rocky windswept shoreline. From here you can also see the golden gate bridge, surrounding peninsulas, beautiful sunsets and at low tide shipwrecks are visible. I loved this area of the park.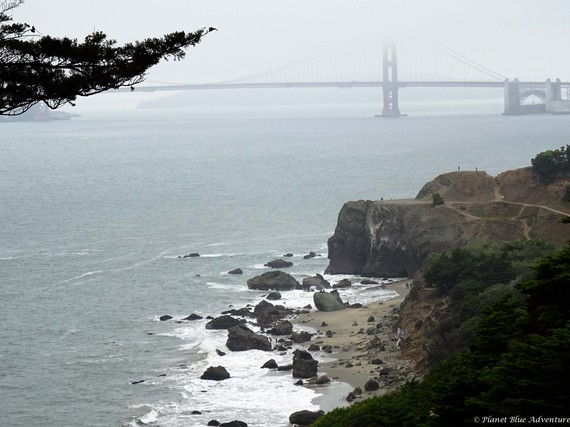 Lands End has a good visitor's centre, free four-hour parking and it's free admission. I'd recommend comfy shoes as there is lots to explore by foot.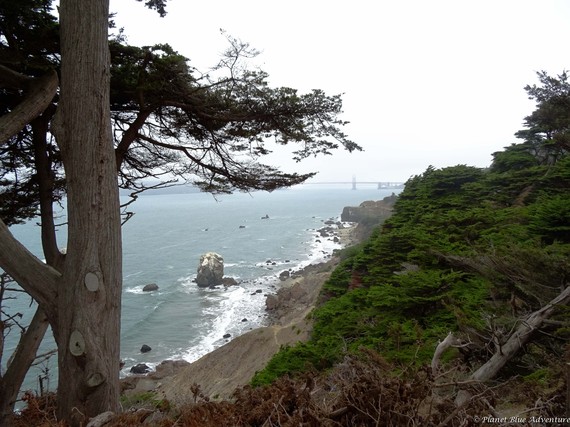 Point Bonita Lighthouse called the jewel of the Bay Area and stands 124 feet above the ocean. Its located across the San Francisco Bay Bridge in Marin county. Once again you get stunning views and the light from the Lighthouse can be seen for 18 miles out at sea. its worth the drive out of the city.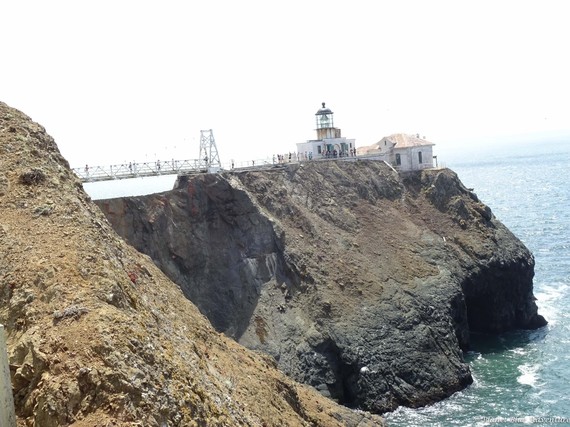 Union Square Shopping
Union Square is the heart of San Francisco, and the most visited neighbourhood in the city. You'll find theaters, nightclubs restaurants, bars and the best shopping. I was blown away by the outdoor cafes and designer shops lining Post Street -- Burberry, Armani, Louis Vuitton, Kate Spade etc and Maiden Lane*, where you can furnish your home, buy a designer handbag or fabulous jewellery.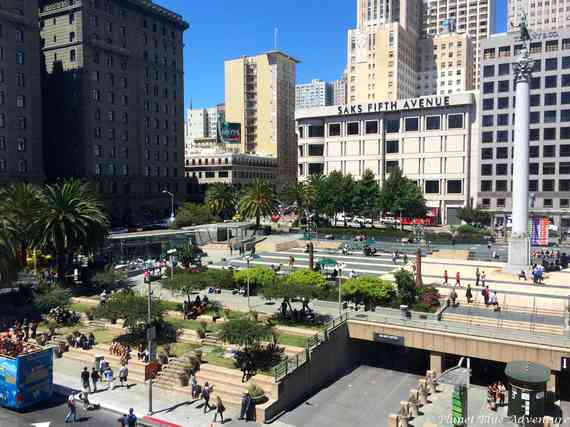 You will also see the major department stores like Saks, Nordstrom's and Macy's.
*Maiden Lane is home to the city's largest concentration of luxury retail shops and from 11 a.m. to 6 p.m. it becomes a pedestrian oasis.
Exploring Neighbourhoods
The area is not what it once was, although around the Mark Hopkins and Fairmount hotels it still looks pretty posh. It's situated on one of the original Seven Hills of Frisco and was often referred to as Snob Hill. This was the location for the mansions of the Big Four (rail-road tycoons), who relocated after losing their stately homes in the 1906 quake. It's still home to a lot of affluent families as well as a large number of young urban professionals.
There's some very expensive real estate in this district, it almost feels nouveau riche. It's the most scenic and park-like area in Northern California. Mostly residential, this privileged, elegant neighborhood embodies Hollywood's vision of Frisco with its Victorian mansions (like novelist Danielle Steele's "Spreckels Mansion"), and spectacular Bay views. One home, in particular, you should see on Franklin Street, is the Haas-Lilienthal House, an 1886 Queen Anne Victorian, complete with turrets and gables. Filmore Street is where you find most of the neighborhood's fine boutiques and restaurants.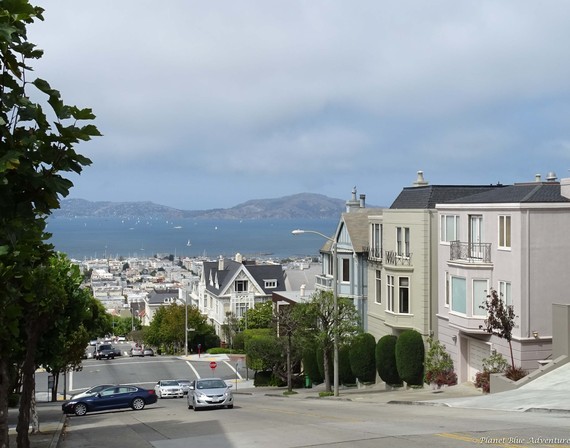 Often called "The Mission" and named for the Mission San Francisco de Asis, Frisco's oldest standing building. This area is a magnet for young people as it has less expensive housing and a high density of reasonable restaurants and bars. There are many art studios and galleries and sometimes poets, musicians, and other artists gather to perform at the corner of 16th and Mission Street. There's a rich music scene here, a lot of Mexican, Salvadoran, Guatemalan and Nicaraguan restaurants and a great many unbelievable street murals.
Hippies used to dominate this area, in '67 it was Ground Zero, 'The Summer of Love'. And you'll still see signs of them today as 'The Haight' has kept its own unique culture. But at some point things changed. Gone was the real bohemian aura and affluent yuppies moved in, buying up the colourful Victorians, followed by high-end boutiques, restaurants and hip cafes. Although it's not the hippie-haven it used to be you'll still find some strange and wonderful vintage stores and smoke shops. This is an interestingly colorful district - you will either Love it or Hate it.
San Francisco Helicopter Tours
This was definitely one of my favourite experiences. I saw the whole city via helicopter and there is no better way to do it. You can get custom tours and charters, for a group or individuals. The basic 20-minute tour (approx $200), takes you over the city, Fisherman's Wharf and Alcatraz as well as the Golden Gate Bridge (they fly over and under the bridge).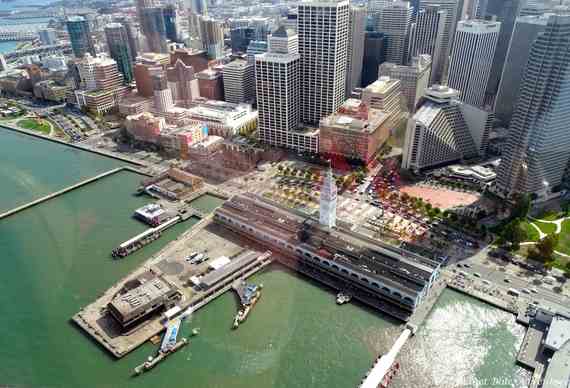 Or you might go for a five-hour tour of Napa Valley's rolling hills and lush vineyards. The staff and pilots are extremely knowledgeable and explain all the points of interest. This is one of the most unique experiences you could have in San Francisco.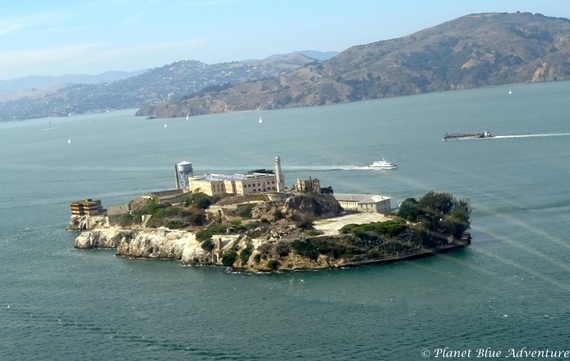 Eating and Drinking
There are more than two dozen farmers markets in San Francisco and I would be amiss if I didn't mention a few that really stand out. The Ferry Building Market is widely praised for the quality and diversity of its fresh products and attracts nearly 25,000 shoppers a week. It also has some of the best food in the city. I particularly enjoyed the Saturday market where you could sample some of the best fruits and cheeses produced in the region. Stonestown Farmers' Market is up there with its fresh organic produce and baked goods.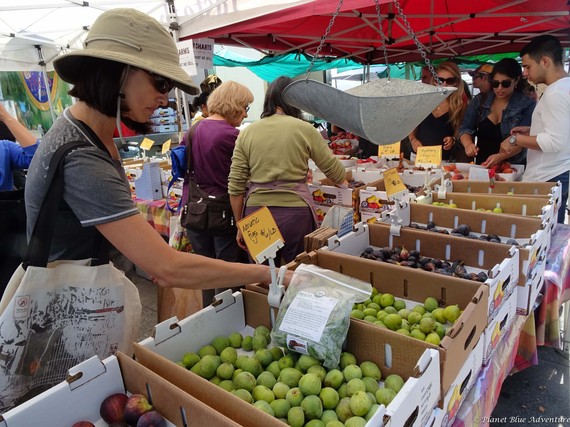 San Francisco is a food lovers paradise with hundreds of unique and wonderful restaurants, cafes bars in the city read my "Insiders guide to eating well in San Francisco" for some recommendations.
Getting Around the City
The best way of getting around the city is by foot or public transportation. San Francisco Municipal Transportation Agency's "Muni" system makes it easy to explore the city. Individual rides on bus and rail cost $2 and cable car rides cost $6. Source your routes before you head out as I found most of the drivers very surly when asked questions.
MORE ON HUFFPOST:
Off-The-Beaten-Path In San Francisco's Chinatown