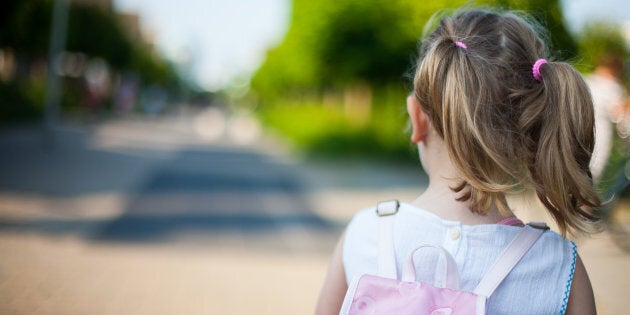 I've learned that it really is up to me, the parent, to ensure my daughter with Attention Deficit Hyperactivity Disorder (ADHD) has a successful school year.
Now that Eva is entering Grade 3, I feel like a pro.
Here are 10 ways I prep her (and myself) for a productive, enjoyable, and stress-free school year.
Throughout the summer, Eva's been going to camp, which means she's had to get up at the same time every day she would have if she were getting ready for school. She gets snack time and lunch time just like she would at school and though she's having much more fun playing games, swimming, canoeing, hiking, roller skating and horseback riding, there are still rules to follow and a schedule to adhere to, including a strict bedtime when she gets home. If your child with ADHD doesn't go to camp or participate in regular activities during the summer, get them into a school-time routine at least one week prior to the first day of school.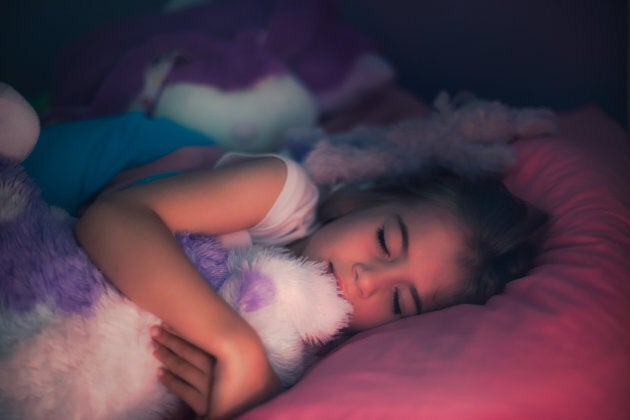 The week before school, I make an appointment to meet with Eva's new teacher privately. I do this by calling the principal or vice principal which gives me the chance to touch base with them as well. Anyone who has a child with ADHD knows that the teacher is a major factor in whether your child has a successful year. I tell the teacher all about Eva, what challenges she's had in the past, what her strengths are, and what my goals are for her in the upcoming year.
We meet the teacher and tour the classroom.
I make a second appointment for Eva and myself to tour her new classroom also the week before school and have Eva meet her new teacher as well. Giving Eva a chance to take in all the sights of a new space she'll be occupying for the next 10 months, on her own, without the sounds and presence of the other children, can really help calm her nerves and give her senses a chance to process some of the overload she may experience on the first day. If we're lucky, the teacher has already set up the seating plan and Eva can visit with her new desk.
I get her fidget toys ready.
Eva can't sit on a chair at a desk for much longer than five minutes without having to get up and move around. She sits on an exercise ball at a desk which helps her wiggle around if she needs to. Eva uses "chewlery," a necklace with a pendant she can chew on to help with her sensory issues. She goes through a couple a year so I have to make sure I have at least two on hand at the ready, should one go missing or break.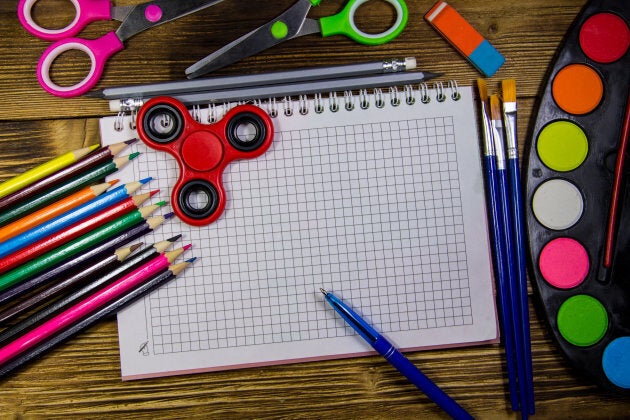 Eva is able to draw or doodle while the teacher is lecturing the class. I have to make sure she has a pencil case full of markers and a drawing pad. She has fidget toys on the end of her pencils to chew and spin and there might be a fidget spinner or two in her school bag and a fidget cube if she needs more. Eva also carries an iPad which she uses before and after school and on sensory breaks so I have to make sure to buy a new case and update her learning apps.
I speak with before- and after-school care.
Eva goes to before- and after-school care and the kind of care she receives in the morning especially can either set her up for a smooth or chaotic day. If the care provider isn't aware of Eva's diagnosis and individual needs and strengths, it could very well be a disaster from day one.
To avoid any issues, I set up a time to meet with the manager and care workers at the before- and after-school program and like I did with her teacher, I tell them all about Eva and best practices to manage her ADHD symptoms in the morning and the afternoon, two very different times of the day which can each present its own challenges.
I make sure I have everything I need for the perfect lunch.
By perfect, I mean, nutritious food in the right containers that Eva will actually eat. There was a time when Eva would only eat four-five foods: Cheerios, milk, cheese strings, and broccoli. Chicken, if I cooked it to just the right shade of brown and cut it into pieces more or less exactly half an inch long and wide. If anything was off, if I used a different container for her broccoli or if one piece of chicken was slightly crispier than the others, Eva would not touch any of it and would come home starving.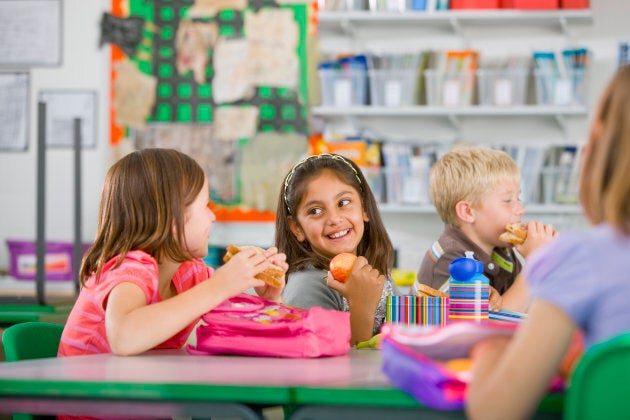 Thankfully, her tastes have expanded and there are more fruits and vegetables I can include but it's still only certain ones so I make sure to have everything I need on hand to make her a lunch she will eat and enjoy.
I ban sugar and food colouring.
Not all sugar, just most of it. I do ban all food colouring. That means no Fruit Loops or freezies, or lollipops or gum, unless it's from the health food store and made with real fruit. During the summer, I let her have some sugar and red candy which is a good reminder for my husband and I of why we ban it in the first place. Eva on sugar and food colouring is a different Eva. She becomes aggressive, impatient and even more hyperactive.
I received a call from camp after a sugar binge one weekend (birthday party) informing me she had bitten another child. I know when I get calls about spitting or biting that we need to cut back on sugar. So in the week leading up to the start of school, it's really important for us to ban it all and stick to white vegan marshmallows which thankfully, she does enjoy.
Not for me, of course, for Eva. She loves clothes so buying her some new, groovy outfits gets her excited about going back. She's obsessed with cats, Minecraft, and Monster High so anything with a cat, pixelated, or a green ghoul gets a winning vote. That includes school supplies like notebooks, her lunch and school bag.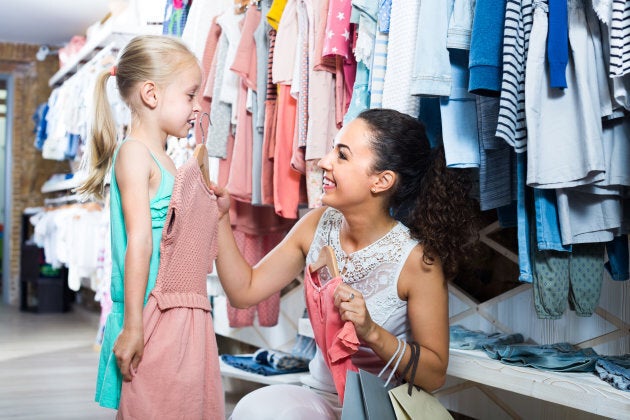 School hasn't always been a favourite subject of Eva's so when summer hits, I usually try my best to avoid the topic until about a few days before she has to go back. After a great turnaround year in Grade 2 last year, she started liking school and seeing her friends on a daily basis so I try to hone in on her favourite parts of schools such as friends and start talking about them the week before school.
It helped that one of her close friends threw a birthday party the weekend before the start of school so she got to see a couple of her classmates from last year. If you have contact info for some of your child's classmates, another good idea is to schedule a play date prior to the start of school.
We've come a long way from kicking and screaming and crying every school morning to being able to drop Eva off for the day and not receive any phone calls from the teacher about her behaviour or the class having to be evacuated. I chalk that up to the efforts of all of us around her, myself, my husband, her teachers and school staff in helping accommodate Eva as best we can. To that end, I stay as bright and positive as I can about school and particularly on the first day of school.
Keeping things stable and calming at home is key for her to be able to go on and enjoy her day so my husband and I do our best to make sure she has a loving, safe and comfortable environment at home.
Bottom line is you know your child best so do all that you can to work with school staff and caregivers and the rest of the family at home to ensure your child with ADHD is properly understood and has everything he/she needs for the most amazing school year to come!