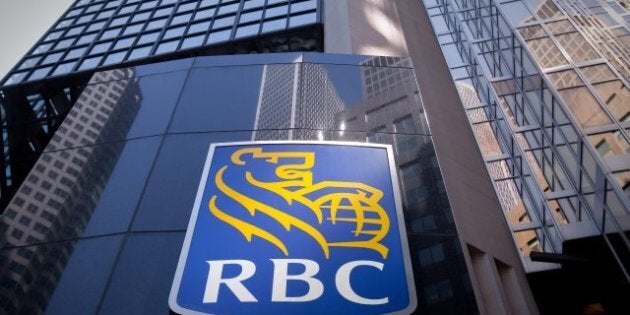 Back when I started in the news business, at the end of the stone age of typewriters and moveable type, the game seemed a lot more straightforward. When a company or organization had something to report, it whipped up a news release and sent it out on the wire.
It was especially true of bad news, which was always "good news" for reporters. When a company fired 1,000 people, they reported it and then we reported it.
The story centred on about 50 IT workers who found their jobs outsourced and themselves fired. It got to be news only because it was outrageous: the soon-to-be fired employees had to train foreign workers, brought into the country by a third party outsourcing.
The CBC broke the story and it spread like wildfire, only to have RBC fan the flames with its clueless attempts at spin control.
Chances are that if and when you get fired, even as part of a massive layoff, that your dismissal will not make the news. It will not get reported by the company, except perhaps as a line item special charge for "reorganization" or some other euphemism.
Corporate Canada was watching as RBC flailed around amidst the firestorm of its own creation. You have to know everyone was taking notes. Publicly traded companies will be far more careful on farming out jobs. The hiring of foreign workers is going to plummet. Especially after the federal government this week was embarrassed into changing the rules governing their use.
If we sit idly by and do nothing, Canada will continue to undergo the same hollowing out that the U.S. has suffered through. Good paying, middle class jobs will continue to be outsourced to low-wage, foreign countries, never to be seen again.
If you think it is just RBC doing this, think again. Take a look at Manulife Financial, North America's second-largest insurer, which is betting its future on fast-growing Asia.
The company just celebrated a bounce-back year profit-wise, but it is going to be cutting people, although quietly. It admitted a month ago to Waterloo, Ont.'s Record that it is in the midst of layoffs as part of a "global review." Manulife wouldn't say how many people are losing their jobs only that less than 1 per cent of their staff would be hit.
That doesn't sound so bad. Manulife employs 27,500 people, with 8,400 in Canada. Nearly half, 3,800 work around the Waterloo, hence the paper's interest.
We might speculate where those cuts are going to fall. Will it be low-cost, high-growth Asia, or perhaps high-cost, low-growth Canada?
If Manulife wanted to ship jobs overseas, it doesn't even have to bother outsourcing them. Instead, it could in-source them to its growing operations in China, and "nine (other) Asian countries and territories that are amongst the fastest growing in the world," as the CEO describes the company's Far East operations in his letter to shareholders.
Buried in Manulife's 2012 annual report, a mix of self-congratulation, promises of a rosy future and some goal post moving with regards to profit targets, there is buried a tidbit about a $78 million pre-tax restructuring charge for severance related to the company's Organizational Design Project. Project Organization Design (it sounds catchier that way) aims "to broaden the spans of control (make of that what you will) and reduce the number of layers in the organization." Unless you are planning to charter a swanky goodbye ocean cruise for the laid off, $78-million is a whack of money to whack people.
Manulife stated in its 2012 annual report that Project Organizational Design "started in 2012 and (is) expected to be completed in 2013." You have got to believe that an ongoing, long-lasting effort "to broaden the spans of control and reduce the number of layers in the organization" is a bit of a morale killer.
Actually, you can see for yourself at the website layoff.com where a number of (presumably) current and past Manulifers talk about what is going on at the company.
Speaking specifically about its Canadian division, Manulife also promised to: "...continue to make service improvements across the Division through increased automation of customer touch-points, elimination of legacy systems, process improvement initiatives and pursuit of outsourcing and off-shoring opportunities."
Oops. That stuff about outsourcing and off-shoring is clearly Pre-RBC crisis business talk. One wonders how many other big Canadian companies have that sort of suddenly inappropriate corporate language gracing their newly printed annual reports?
Don't expect much talk about boring old Project Organizational Design or outsourcing/off-shoring at Manulife's annual meeting in Toronto, May 2.
Expect to hear a great deal about a fast-growing Asian future for a company that is almost as old as Canada.
And definitely don't expect to hear about Manulife's "Live the life" Mediterranean Cruise from May 12 to 17. The expenses-paid jaunt on the Celebrity Equinox cruise ship to reward the company's high performers. It and sisters of the Solstice Class were named "Best Cruise Ships" by Frommer's 2011, according to the ship's website. Pretty swish.
Ports of call include Barcelona, Florence, Portofino on the Italian Rivera and Villefranche-sur-Mer.
Apparently Manulifers are calling it the "survivors cruise" given the gloom around Project Organizational Design.
It does look like there will be plenty of survivors. The ship carries 2,850 passengers.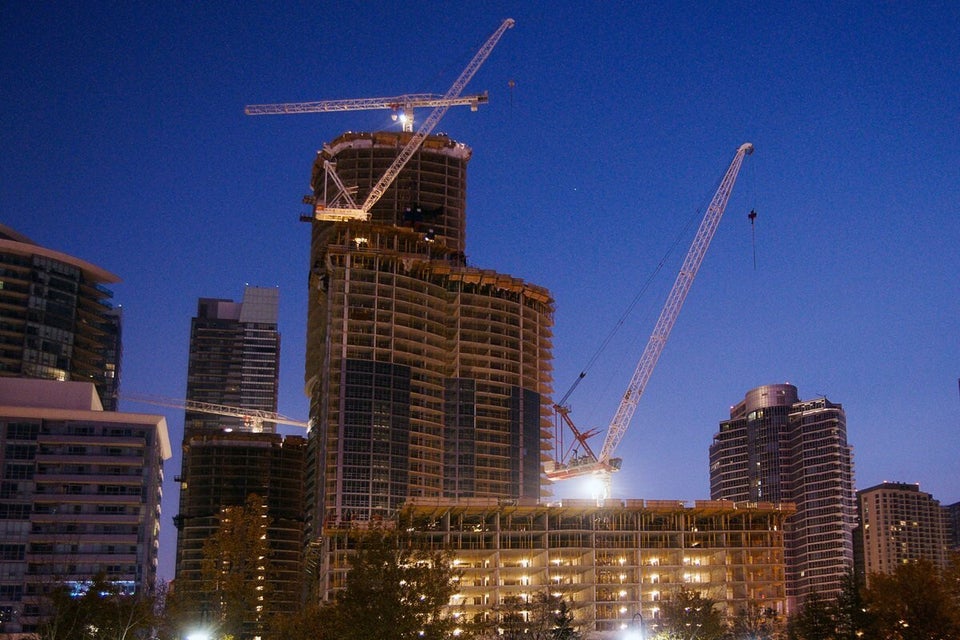 Danger Zones For Canada's Economy 2013