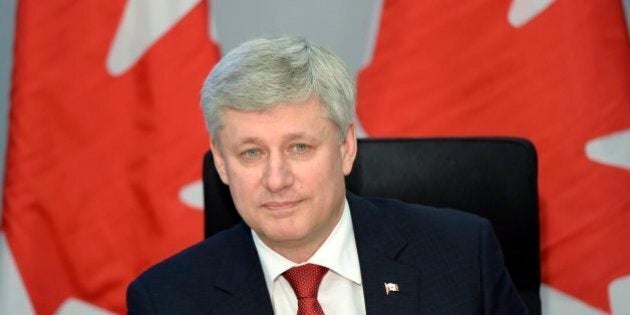 Yet the Conservative government perseveres, obstinately rejecting any reasoned debate or compromise.
Ironically, the Conservatives appear willing to ignore democratic voices -- even those that otherwise support them -- in order to build a monument honouring those who fought for democratic rights.
The memorial is currently designated for a site between the Supreme Court of Canada and the Library and Archives Canada building. For many years this federal property had been slated for a new federal judicial building, as part of the Long-Term Vision and Plan for the Parliamentary and Judicial Precincts, prepared by Public Works and Government Services Canada and approved by the National Capital Commission.
The memorial, for its part, was originally proposed and approved for a site on the other side of Wellington Street -- prominent and central, but respectful of the existing plan and architectural integrity for the region. It's worth noting that all other memorials in Ottawa, from the existing police and firefighter memorials to the planned memorials to the Holocaust and the war in Afghanistan, have followed the rules governing construction in the downtown core.
But in this case, the Conservative government intervened and changed the location. By unilaterally replacing the longstanding site plan with the proposed monument, Conservatives are violating the Long-Term Vision and Plan that Parliament had previously approved. In response to a letter I sent to the National Capital Commission, the NCC made clear that the government was told more than two years ago of the need to amend this plan in order to proceed with the construction of the memorial on the new site. Yet no action was ever taken. The Conservatives preferred to simply ignore the rules than follow or even change them.
Ottawa residents were not consulted on the location, the size, and the design of the memorial. And when the public and their representatives are asked about this, the verdict is clear. An astonishing 82 per cent of residents in the National Capital Region oppose the memorial in its current form. And the Ottawa City Council recently voted by a clear 75 per cent majority, 18-6, to request that the federal government relocates the monument.
A memorial to remember those silenced by tyranny and to honour those who fought for democratic rights is a fine idea. But the best tribute to these brave women and men would be a strong commitment to the very democratic consultation they fought for.
The government should actually listen to the community, and change the location of this monument.