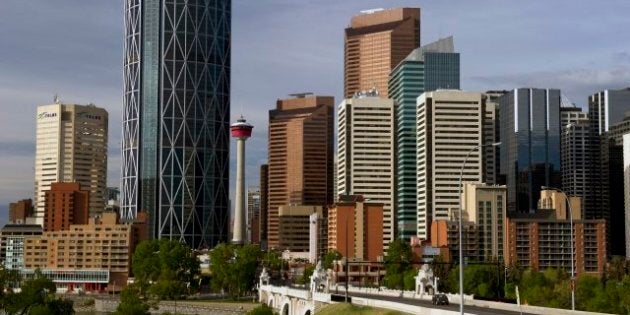 Open Government means accessible to all, all the time. Often referred to as Government 2.0, it is a new model for citizen engagement and participation within the framework of democratic governance.
The magnum opus of democratic transparency & sustainability is imagineCalgary.
ImagineCalgary (iYYC or iCal), a 212 page roadmap for Calgary's future created by 18,000 Calgarians in 2006, was authored in part by Calgary's present mayor, Naheed Nenshi. The Office of Sustainability, headed by Carolyn Bowen, now oversees the implementation of iYYC/iCal. Repeatedly, this document has been referred to by all aldermen, bureaucrats, administrators, policy makers and many citizens as defining the way forward. Numerous adopted policy papers at the City of Calgary refer to imagineCalgary.
Clearly closed government is not the objective, because that already exists. Citizens want full frontal governance, 24/7/365. Citizens want access to information and open books, policy, documents & records. We want a see through government that allows citizens to go, do and observe the application of democracy. We want to know how decisions are being made, at every step of the process. Citizens do not want to be told after the fact, that this is the way it is... we want to be part of the process of getting to the way it is. We're all in on this democratic roadtrip. We'll drive, copilot, change the tunes, serve up the beverages, adjust the heat and ensure government doesn't fall asleep... but someone has to open the doors so we can get in the car. Unlock the doors of government and let citizens in, that is the mantra of imagineCalgary, now firmly in the hands of hardened bureaucrats. The language of imagineCalgary is not their mother tongue and they are struggling with just the basic translation, let alone the incredibly lofty and epic targets found within the imagineCalgary tome.
So, it came as some surprise that the meetings about implementing this grand strategy are not open to the public or media.This autocratic policy of the Office of Sustainability & the City Manager's Office, (City Manager is Owen Tobert) is in direct conflict with the core intent and heart of imagineCalgary. The heart of imagineCalgary is true open government, transparency, inclusiveness, responsiveness, engagement, openness & access to all aspects of governance, including decision making. So how is it that the those responsible for its implementation are operating outside of its core objectives?
Consider these statements and targets taken directly from the imagineCalgary Bible:
T1 By 2016, 80 per cent of Calgarians report that they feel government activity is open, honest, inclusive and responsive.
Enable continual improvement, accountability and transparency.
Decision-making is an inclusive process in which broad-based support is actively sought and contributes to continual improvement in people's lives.
Diversity is valued and all voices are considered in the decision-making process.
Increase transparency and accountability concerning decisions that affect ecosystems,which includes greater involvement of concerned stakeholders in decision-making.
It is essential for citizens to feel that the decision-making institutions that represent them are accessible. Included in achieving this target are the elements of accessible information, open engagement processes and inclusive decision-making.
Create a comprehensive network of diverse communications infrastructure, which will reduce the need for people to travel to in-person meetings in energy-intensive ways.
So, is the imagineCalgary implementation process embracing the very core mandate it aims to achieve? Is this a lead by example and practice what you preach approach? Clearly it is not and this is an issue of hypocrisy that needs to be addressed immediately. Anything less is subversive to the intrinsic elegance of imagineCalgary and a betrayal of the governance dreams of 18,000 Calgarians.