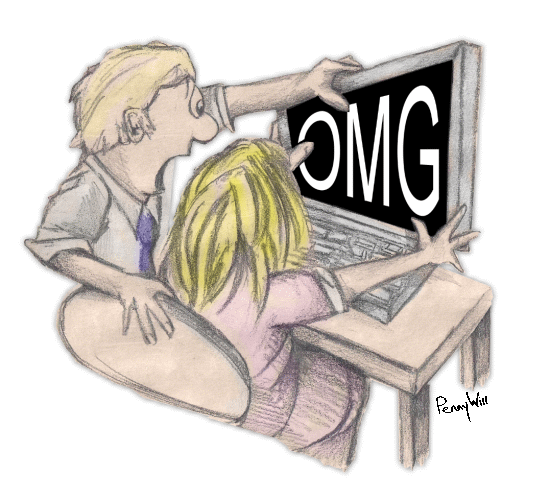 Stupid tweets have ruined careers, relationships, political ambitions and Olympic dreams.
I blame evolution. Technology has advanced so much faster than human social evolution and we are just not wired to deal with the immediacy and permanence of a wired world. I doubt Voula Papachristou trained all those years so she could make a racial slur on twitter.
Personally, I find I don't always make good decisions when it comes to using technology.
I am blind to spelling errors until I press the 'submit' button.
The very second I click 'yes' to a purchase, I suddenly realize I just bought something crazy, and a hundred of them at that.
I Tweet insane comments when I'm excited and twitterpated.
I empty the recycle bin only to find that now nothing works and those incredibly important files are gone for good.
"Oh My God! What have I done?" is my daily mantra.
Until our social evolution has advanced, some solutions might be:
Buying a larger hard drive so you don't have to empty the recycle bin
Keeping important files on permanent media, such as a DVDR
Hiding your credit card

It might also be a good idea to stay away from twitter when:

You are in a heightened emotional state
You have been drinking
You are below the age of 15
You are in the Olympics
You are in politics
You are Charlie Sheen