What is one of the most remarkable features of the Canadian economy in the past 15 years? The diversification of international trade to less-traditional global markets. The tech wreck, the thickening border with the U.S. and the soaring loonie in the mid-2000's turned the attention of Canada's exporters to fast-growing emerging markets. In a relatively short time span, our trade with this rapidly-rising part of the global economy has risen from less than 5 per cent to almost 13 per cent of our merchandise exports. You've likely heard me and others say that before. But how are Canada's provinces sharing in this neo-bonanza?
Great news: they are all participating in this transformation. Large and small, low- or high-value-added goods, west, east, central, already-diversified or highly concentrated -- all provinces are in the game. A key message is that this is a broadly-based, deep-seated phenomenon that is not likely to go away, in spite of the opinions of some who see this as transitory. So, what are some of the other key features of export diversification at the provincial level?
British Columbia holds two top diversification rankings. First, it is tops in share of exports to emerging markets, at 30 per cent in 2013. Second, it has seen the strongest gain in the share of exports to emerging markets, rising from just 8.2 per cent in 2000. Increased sales of its products to China has accounted for a large chunk of this export success.
Saskatchewan was only unseated from top spot in the past two years. It is the province that has been most consistently diversified to emerging markets. In 2000, it was already miles ahead of the pack, shipping 26.5 per cent of its goods to the developing world. But it's also the province where trade with these markets has changed the least. The percentage of its shipments to the emerging world has barely budged in 13 years, sitting at just under 28 per cent in 2013.
Looking for another big mover? In relative terms, Prince Edward Island is tops. Back in 2000, its emerging market sales were less than 5 per cent of total export shipments. Now, the Island boasts a share that is 17.2 per cent, and rising. Who says this is just a large-province phenomenon?
Quebec's record is proof that a province with a wide industrial base can also diversify its foreign sales. Low in the rankings in 2000 at 4 per cent, its share of trade with emerging markets soared to an impressive 14.7 per cent by 2013. However, unlike the overall trend, that share has been frozen for the last 4 years.
Manitoba is another province that proves that an already-diversified trader can improve. Emerging market exports were just shy of a double-digit share back in 2000, and it now ships 21.3 per cent of its goods there, 3rd place among the provinces. Newfoundland and Labrador gives further proof, with its share rising from 7.3 to 18 per cent over the same time frame.
Nova Scotia has maintained a position in the middle of the pack. It is very much in the diversification game, with an emerging market export share that has risen from 6.5 per cent in 2000 to 14.4 per cent in 2013. What's remarkable here is the recent surge. Next to BC, no province has grown its share of trade to emerging markets more since the crisis, adding 6 percentage points in the last four years.
Among the least-diversified provinces, Alberta has shown less progress than all other provinces but its eastward neighbor. Its primary export, oil, goes almost exclusively to the United States. But even this un-diversified zone may see significant change if it succeeds in getting oil and gas to the east and west coasts.
New Brunswick is the province that is most focused on traditional markets, and has seen little change over time. That position was held by Ontario back in 2000, and although up, is still close to last in terms of emerging market diversification.
The bottom line? Canada's trade transformation is a grass-roots movement. All over the country, companies are discovering the power of adding emerging markets to their export strategy, and are succeeding. For front-runners and stragglers alike, there is still more to go for, as emerging markets are again accelerating.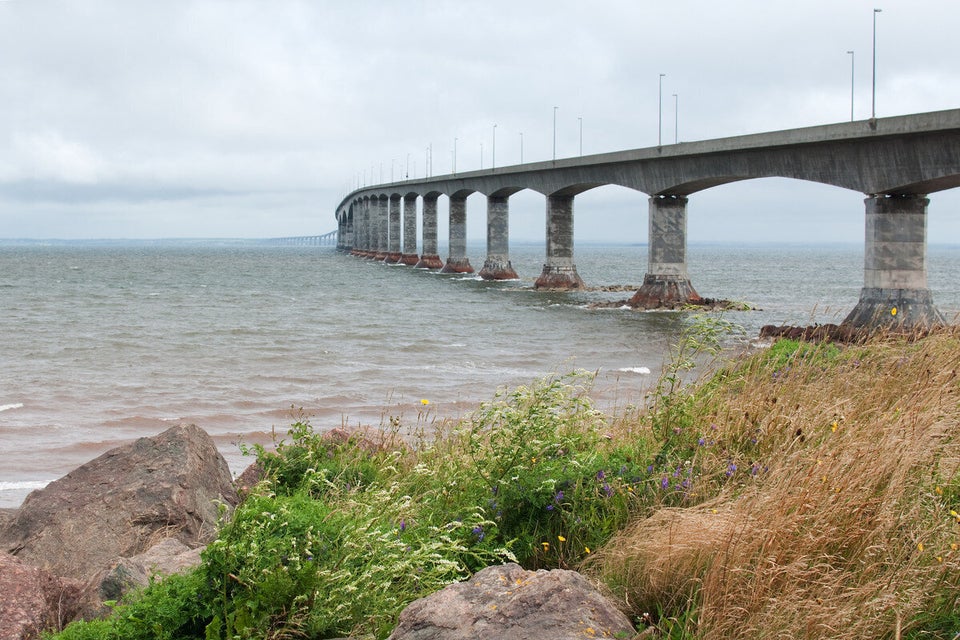 Best, Worst Places To Find Work