Recent financial market turbulence has stirred up the fear factor again. European weakness has revived concern about the direction of global growth and the world's vulnerability to the structural fissures created by the Great Recession. To the bystander, it's another déjà vu of nascent recovery taking back seat to a best-case scenario of moderate growth. Are the planet's growth drivers being held back by the gears that are stubbornly slow and even stuck, or will they prevail, powering the world economy into its next exciting growth phase?
Naysayers have lots of fodder. Italy is back in recession, and German growth has faltered. France has 'stabilized' at zero growth, and is struggling with political impasse. The setback is serious, but the cause remains a bit of a mystery. The Russia-Ukraine conflict is a plausible cause, although it hasn't moved business and consumer confidence far off the recent high perch. Pre-existing fiscal and financial weaknesses are more an effect than a cause of Europe's re-weakening. Key policymakers and a bevy of respected forecasters see Europe's current situation as temporary, and expect growth to rise again in short order.
What of renewed slowing in emerging markets? The big ones are a mixed bag. Brazil is suffering under slower investment, pervasive infrastructure bottlenecks and policy uncertainty, with its negative influence spreading to the rest of the continent. Russia's economy has stagnated in the wake of tightening Western sanctions. On the other hand, India's prospects have brightened somewhat with the election of the Modi government; there's good reason to believe that the reform agenda will be revitalized, rekindling business investment and key infrastructure projects. China is bumping along, awaiting a revival in global trade. If that happens, and it already seems to be underway, then 8 per cent growth, our forecast for 2015, is quite possible.
So far, these factors aren't driving growth; they're being driven by it. Is there a driver? There is, and it just happens to be our number one customer. U.S. leading economic indicators are rising, and now the lagging indicators are joining the fray. Second, the U.S. is showing plain evidence of pent-up demand in housing, consumption and business investment. Few factors give greater credence to the sustainability of growth than pent-up demand. But there's more: If pent-up demand means that consumers and businesses have to get out there and spend, a third critical development means that they actually want to. For the first time in five years, confidence has returned to levels consistent with sustained economic growth. This movement is especially significant given long-entrenched global pessimism.
The list of reasons goes on. A fourth is lower growth-drag from government austerity. A fifth factor is the move toward monetary tightening. Tapering is fast turning into the need for higher interest rates, a direct result of higher growth. A sixth factor is a weaker one, but it is notable that most analysts concede that higher U.S. growth is now here to stay. EDC's Fall 2014 Global Export Forecast calls for the U.S. economy to accelerate from 2.2 per cent growth this year to 3.6 per cent in 2015. This is enough to drive world growth from 3.2 per cent this year to 4 per cent in 2015, launching the next planet-wide growth cycle.
This is great news for Canadian exporters, but it doesn't guarantee growth. However, the news gets better. Tightening U.S. monetary policy suggests that the Canadian dollar will remain weak. And in spite of competitiveness concerns, exports are rising enough this year to suggest 10 per cent growth, and an added 6 per cent in 2015. This in turn will spur business investment, lifting Canadian GDP growth to 2.8 per cent in 2015.
The bottom line? U.S. consumers and businesses are back, and this is already translating into solid Canadian export growth. It has been a long time coming, but there is more. Knock-on effects of U.S. growth will soon translate into higher activity in other OECD economies and in emerging markets. The driver is the U.S., but the rest of the world is largely in gear. It will be critical for Canadian exporters to make sure they're in gear too.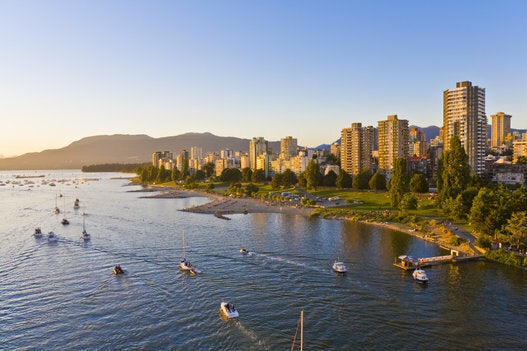 Property Taxes In Canada (2014)