Throw all the eggs into one basket, and if it's the right basket, you can do alright -- as long as the basket is OK. But if anything happens to the basket, you are fresh out of luck. It's exactly the same with industries. Those selling only narrowly-defined products are vulnerable to market shifts and innovation. Those dependent on a single buyer or market are similarly exposed to movements that are largely beyond their control. Diversification is well-known wisdom, but oh-so-easy to forget in boom times. How is Canada faring in our industrial diversification?
Progress on trade diversification over the past 15 years is likely one of the most remarkable developments in Canadian economic history. A strong dependence on traditional markets was only enhanced by the Canada-US FTA, which saw exports to the US soar to over 85 per cent of the total. But a big shift began in the New Millennium. Beset by a thickening Canada-US border, the tech wreck and a rapidly-appreciating loonie, Canadian exporters looked to fast-growing emerging markets for growth. They hit a goldmine. While US exports barely budged, exports to emerging markets soared by an average annual pace of more than 10 per cent, raising their share of total exports from 5 per cent to over 12 per cent -- a trend that is still on the rise. If the same patterns continue, emerging markets could account for almost one-third of total Canadian merchandise exports.
How are we doing industry-by-industry? The results are telling. Canada's top three merchandise export industries are, in fact, highly concentrated. Close to 100 per cent of oil and gas exports, which in 2014 accounted for almost one-quarter of total goods exported, go to the US market. Add in refined product exports, also highly concentrated, and you get another 5 per cent of exports. Plunging oil prices are currently wreaking havoc with that sector of Canada's economy. Vehicle assembly, our number two export at 10 per cent of the total, exports almost exclusively to the United States. In each case, shifts either in industry or broad macroeconomic conditions have swept up well-managed, highly innovative and profitable exporters in a malaise not of their own making. As a small, open economy, is this just our fate, or are there other industries that are faring better?
Good news -- most other industries are not as exposed as the top three. Manufacturers tend to be less diversified than key non-energy primary industries, but most have made substantial progress in the past fifteen years. Take the aerospace sector, which has increased emerging market sales from 4.5 per cent to 23 per cent of its total export book. From just 4 per cent of exports, emerging market sales of turbines and power transmission equipment has risen to 16 per cent. How about commercial and service industry machinery, from 5 per cent to 27 per cent? Or processed seafood, tripling from 8 to 24 per cent? And there's also processed meats, from a respectable 11 per cent to 30 per cent. The list goes on - aside from the top three, there's barely a manufacturing sector that has not seen a significant increase in its emerging market exposure.
Primary industries have even more dramatic results. Pulp mills ship 51 per cent of their exports to developing markets, up from just 5 per cent in 2000. Coal has seen a similar surge, while the base metals sector has zoomed up from 19 to 38 per cent exposure. Precious metals came out of oblivion in 2000 to ship 17 per cent of their exports to emerging market buyers. The agri-food sector, already highly diversified, has generally added to its emerging market presence. One can only imagine what overall diversification numbers would look like if Canada's top exporters were also diversifying at the same pace.
Some believe that the trend is over, or that it's just single markets that are accounting for more recent movements. That's largely because the U.S. is in revival mode, and emerging markets are still harnessing this new growth. But as the U.S. dollar strengthens, transmitting its growth abroad, emerging market revival will again provide the best export growth setting.
The bottom line? Most industries have participated in the broad diversification trend. Revived global growth will again pay handsome dividends to exporters who are not just involved in the market next door, but in the world's fast-paced 'next' economies.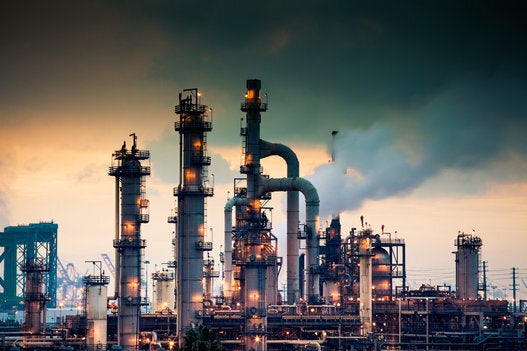 Biggest Risks To Canada's Economy In 2015 And Beyond