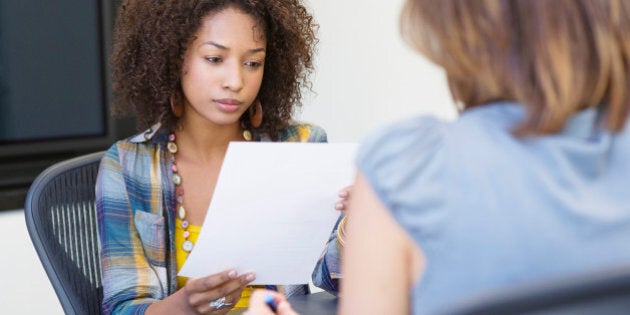 So you've looked up the latest positive buzzwords to describe yourself and your work ethic and typed up a professional-looking resume. You email it to the hiring manager at a job you really want and are more than qualified for.
You know what most hiring managers say when they read that resume? "Oh gimme a break, not another 'results-oriented, hard-working, team player.'"
Self-descriptions like these turn up in so many resumes that they don't serve to differentiate candidates anymore. In fact, they have the opposite effect by making the job seeker appear generic and cookie-cutter.
Stop trying to describe yourself. The most important rule in marketing writing is to start with the audience, your customers. Keep them in mind, not the product. Your resume is a marketing document. It should not describe you -- it should sell what you can do for the employer.
Do your homework. Read the company website. Research the industry. What does your audience need? Employers are hiring because they need something done. Adding a new member to the team will make them more successful or make their lives easier. Understanding what the challenge is that the employer is trying to solve will help you market yourself as the right candidate for the role.
Think about the things you have achieved in the past that have made you stand out on the job. Then write these down as they relate to the job you're applying for, closely matching the language used in the job description. The key message: Here's what I have accomplished as indicative of what I can do for you. You are selling your ability to excel in the role above on beyond what rival candidates may be able to achieve.
Numbers speak louder than adjectives.
You do this most convincingly with numbers. Instead of stating that you are results-oriented, prove it with actual results. For example, rather than saying:
"Updated website daily to maximize audience engagement."
"Implemented new web content optimization strategy resulting in a 175 per cent increase in click-throughs and an over 200 per cent lift in page views. This drove up advertising revenue across relevant channels by over 50 per cent year-over-year."
Numbers speak louder than adjectives.
This should go without saying, but too many people miss this crucial step. They use a single resume to apply for all jobs, and it has the job title they regularly use to describe themselves. Don't do this. The title of your resume should be the title of the job you are applying for. Otherwise it simply looks like you're applying to the wrong job.
I've mentioned before how I received a resume from a poet (the resume title was Poet) for a job as an editor.
I can see how the precise use of language involved in crafting poetry could lend itself to the role of professional editor, but I shouldn't have to do that math myself. And most employers won't. Customize your resume for the audience at hand. When applying for a job as an editor, be an editor (in this case one who also happens to write and publish poetry.)
Again, don't start your resume by writing about the product (you), start by writing for the needs of your buyers (employers).
Instead of kicking off your resume with an 'objective statement' about what you're looking for in a job, open with a skills summary that highlights your key qualifications for the specific job and employer you're targeting.
Then describe your past work experience and accomplishment in a way that points out most how what you've done demonstrates what you can do for your potential employer. That's how you market yourself and land the gig.
Follow HuffPost Canada Blogs on Facebook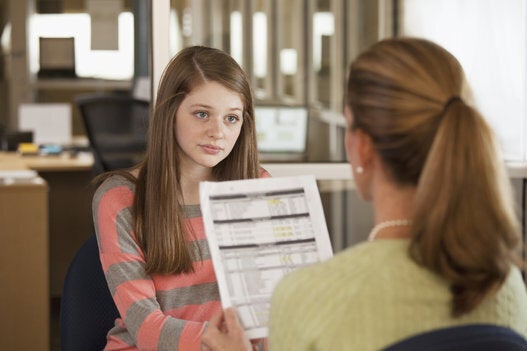 Highest-Paying Jobs For People Who Hate Math