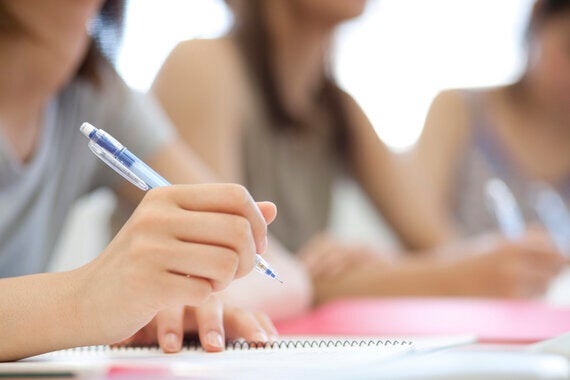 What a week! On Wednesday, the Canadian Centre for Policy Alternatives (CCPA) released a report saying that they expect tuition and other fees at Canadian universities will rise 13 per cent over the next four years. On Thursday, Statistics Canada published their annual tuition numbers -- which found that Canadian full-time students in undergraduate programs paid 3.3 per cent more on average in tuition this fall compared to the 2013/2014 academic year.
While it is always difficult to predict with any certainty where these costs are going, one thing is clear: a university education is an expensive proposition today and can only be expected to become even more so tomorrow. This is a big concern for many families -- especially since a recent Leger survey conducted by my company, CST Consultants, found that 87 per cent of parents believe in helping their child pay for school.
It's no secret that Canadian students are stressed out financially. Many graduates are taking on a significant level of student debt. Recent numbers from the Canada Student Loans Program reveal that in 2012-2013, 472,000 full-time students and 9,600 part-time students took out $2.6 billion in loans from the federal government. Between 2005 and 2012 alone, Statistics Canada also reported that student debt grew by 24 per cent.
The value of a university degree is incontestable. According to a recent report issued by the Council of Ontario Universities, more than 93 per cent of 2011 undergrads were employed two years after graduation. Another study by Statistics Canada found that over the study period, men with a bachelor's degree made an average of $732,000 more than those who only had a high school diploma. The numbers speak for themselves.
All of this reminds us that saving early for university or college should be a top priority for new parents if they want to help set their kids up for the greatest potential success. The best way to do this is through a Registered Education Savings Plan (RESP).
1) It isn't getting any cheaper
The reality is that tuition costs will continue to climb. In addition, the CCPA report suggests that additional compulsory fees have become a way for universities to get around restrictions on tuition increases and compensate for the lack of public funding they receive. Whether that is true or not, we do know that additional compulsory fees are growing and adding to the cost of a higher education. The Statistics Canada report found that they increased by 2.8 per cent nationally in 2014/2015 for undergraduate students. Considering inflation and other trends, it's important to start a post-secondary education savings plan as early as you can. In short: start saving now.
Opening an RESP early allows you to put money aside and watch it grow over a long-term period. You benefit from the power of compound interest as well as tax-sheltered growth. With so many competing financial priorities, it's sometimes tough to establish a disciplined savings schedule on your own. When you set up automatic contributions to your RESP, it's one less thing to worry about -- and it all adds up!
2) You can access money from the government
Many people don't know that you can access up to $7,200 in government grants if you open an RESP and start saving for your child's education. The Canada Education Savings Grant (CESG) is offered by the government of Canada and is available to any Canadian resident that opens an RESP. The grant matches 20 per cent of the first $2,500 you contribute to your child's RESP each year, up to a lifetime maximum of $7,200 per child. That works out to an extra $500 paid directly into your child's RESP every year!
There are also provincial grants that may be available to you depending on where you live. To learn more about these grants, you can click here.
3) Students can't do it alone
Many parents have different styles when it comes to managing money and helping their children save for post-secondary. Personally, I taught my kids about the value of saving early on, and many of them contributed to their own education through income earned from part-time jobs.
Taking on student debt can end up hurting your child in the long run. While taking out a loan is a necessity for many, starting an RESP early can reduce the amount your child has to borrow. According to the Canada Student Loans program, Canadian borrowers take an average of 10 years to repay their loans. The more debt your child has, the more likely it is that they'll be spending their 20s paying off their education, rather than focusing on building a future for themselves.
Many students also end up working part-time at university to pay for their tuition and other costs. Money saved in an RESP can be used to cover any education-related expenses such as accommodation, textbooks and more -- so it's worth it to put money aside regularly. In the end, your child will get the most out of their education if they're able to focus full-time on their studies and aren't distracted by part-time work.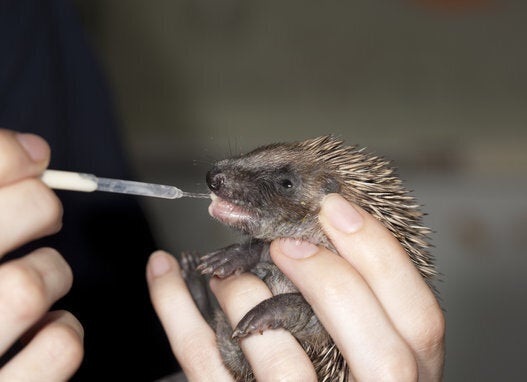 Highest Tuitions In Canada, 2014