Harper Collins Canada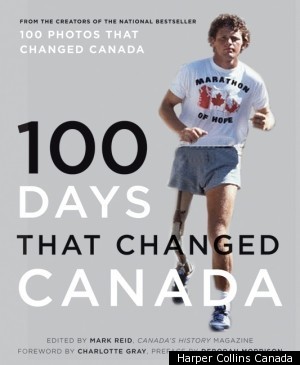 From the creators of 100 Photos That Changed Canada comes their newest work, 100 Days That Changed Canada -- a work that provides concise and compelling histories of turning points in Canadian history.
Charlotte Gray on the Gold Rush. Ken McGoogan on the claiming of the Northwest Passage. Adrienne Clarkson on the death of Norman Bethune. Peter Mansbridge on Jackie Robinson breaking baseball's colour barrier with the Montreal Royals. Lawrence Hill on Halifax's destruction of Africville -- and 95 other days that changed how Canadians live.
Our friends at Harper Collins Canada have shared excerpts with Huffington Post Canada and the Indigo blog, telling the story of four of those 100 days. Today we start with Peter Mansbridge.
****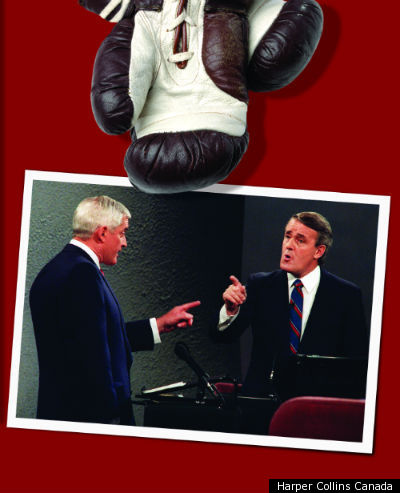 You Had an Option, Sir!

July 25, 1984 -- The Mulroney-Turner debate delivers a knockout blow.
Every televised leaders' debate in every federal election follows the same pattern. In the days before, there's a great buildup of anticipation. The titans clash! The election is at stake! And then in the immediate aftermath, everyone agrees nothing happened.
Except once.
On July 25, 1984, Liberal Prime Minister John Turner and Progressive Conservative leader Brian Mulroney had the debate everyone dreams about: the debate that changes everything. Going into that night, the polls agreed that John Turner led the race. By most accounts he had a comfortable nine-point lead. For the first hour and a half of the debate, Turner and Mulroney exchanged barbs, and most journalists were getting ready to call it a draw. Suddenly, Turner brought up the subject of patronage. It was a baffling decision since he was obviously vulnerable on the topic. It was he who had made several distasteful patronage appointments when he first became prime minister. Turner said he had "no option."
Mulroney pounced without hesitation. "You had an option, sir!" he exploded. And he went on to excoriate Turner so completely that the prime minister was left mumbling helplessly, a picture of defeat broadcast from coast to coast to coast.
Now it was the Conservatives with the nine-point lead in the polls. Allan Gregg, the Conservative pollster at the time, told Mulroney it was the greatest single change in the numbers since polling began in Canada. A few weeks later, Brian Mulroney became Canada's eighteenth prime minister. He won 211 seats, more than any party ever had before, or since. No one doubted the turning point of the campaign. "You had an option, sir" is now part of our political lexicon.
Everything Brian Mulroney was able to achieve as prime minister came as a direct result of that riveting moment, in that debate, on that night. It's possible, of course, that some other prime minister, at some other time, would have adopted the policies that he pursued -- free trade with the United States, the GST, the Meech Lake Accord, the Charlottetown Accord. But we'll never know that.
What we do know is that the consequences of a single debate reverberated for almost nine years -- longer, really. Mulroney was so unpopular at the end of his term in office that the Progressive Conservatives collapsed in the election following his resignation. That led to the election of Jean Chrétien and his Liberals, but also to the rise of the Reform Party, then the Canadian Alliance, and eventually the complete disappearance of the Progressive Conservatives.
That July night in 1984 also changed election debates in this country. We'd never seen such an electric exchange between party leaders. The media loved it, of course. But the politicians, and especially their advisers, weren't nearly so thrilled. They now saw that months, even years, of careful policy planning and platform building could be undone in an instant. Front-running campaigns now try to negotiate the rules of debates to minimize the risk of a so-called knockout punch. They don't want that punch even thrown, let alone allowed to land.
It's routine now to hear commentators lament that Canadian election debates are boring. Blame 1984.
****
Thanks to our friends at Harper Collins Canada for providing this excerpt.
This post originally appeared on the Indigo Blog.