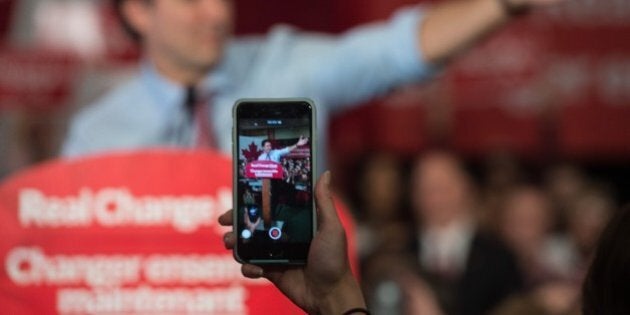 So Justin Trudeau is the new Prime Minister of Canada. That's probably a good thing, at least as far as the end of divisive politics is concerned.
As Trudeau emphatically said in his victory speech Monday night, "a Canadian is a Canadian is a Canadian," which hopefully means the end of Stephen Harper's barely concealed racism.
A Liberal win will also hopefully be good news on some truly terrible Harper policies. Trudeau has promised to amend C-51, the Conservatives' anti-terror legislation that grants law enforcement agencies more abilities to spy on Canadians, even though he did vote for it earlier this year.
Trudeau also promised a full and open debate on the Trans-Pacific Partnership, a multi-country deal that could force Canadian internet providers to act as copyright cops on behalf of Hollywood.
The new PM will also be a breath of fresh air on the environment -- it's impossible to be any worse than his predecessor -- and he will take the leash off federal scientists, or so he has promised. All good things.
However, one area the Liberals aren't expected to deliver any good news in are cellphone bills, and by extension all telecommunications services.
As Scotia Capital analyst Jeff Fan wrote in a report last week, anything but a Conservative majority would be a positive for the country's big companies. A Liberal majority "could be a fresh and positive change for the incumbents."
The Conservatives, for all their flaws, weren't afraid to take on Big Telecom. That boldness at times morphed into outright hostility, with the government accusing the big cellphone providers of dishonesty at the height of the battle in 2013.
The Conservatives did some good things. They held spectrum auctions that reserved licenses for new players such as Wind and Videotron; they created the Commissioner for Complaints for Telecommunications Services; and they helped usher in the Wireless Code, a set of rules that carriers must abide by.
Cellphone users -- which essentially means all Canadians - are better off today than they were nine years ago as a result. There are no system access fees or three-year contracts anymore. That said, they're still paying the highest bills in the world despite the Conservatives' efforts.
The Liberals aren't expected to be as active with their efforts.
"We believe the incumbent carriers have learned their lesson and would welcome a fresh start to engage in a more productive two-way dialogue with a new government, while emphasizing they employ thousands of Canadians," Fan wrote.
Consumer advocates take a dimmer view of the situation. "I've had some interesting conversations with some Liberals and they don't seem to be at all concerned with prices," one advocate told me.
The Liberals themselves don't have any plans for action. I spoke with John McCallum, the Liberal candidate for Markham-Thornhill, before the election and he was short on specifics.
"We're going to work very hard through the auctions and through any other means we can find to get more players into the field and more competition into the market. That is the way to get the prices down," said McCallum, who ended up winning his riding on Monday.
But what will the Liberals do differently? "I don't know the exact answer to that," he said.
Likely the most pressing wireless issue Trudeau will have to deal with is Quebecor's desire to sell the valuable 700 megahertz spectrum it bought last year. With the company saying it definitely will not build a national network, it will certainly try to sell the spectrum to Bell, Rogers and Telus.
That might have been a tougher proposition under the Conservatives, who adamantly opposed strengthening the incumbents in such a manner unless there were no other options left.
The Harper government blocked several takeover attempts of failing provider Mobilicity and only finally allowed Rogers to buy the company earlier this year as part of a "three-player deal" that saw Wind get a bunch of spectrum.
Wind desperately needs some 700 Mhz spectrum to boost speeds and coverage on its network, which is why the Big Three will be willing to pay top dollar to keep it away from the smaller company.
Executives at Quebecor are likely wringing their hands at the thought of a hands-off Liberal government, as a big pay day is imminent. It almost seems like this was the plan all along.
So settle in, cellphone and internet users. It's a new day in Canada, but probably not as far as your bills are concerned.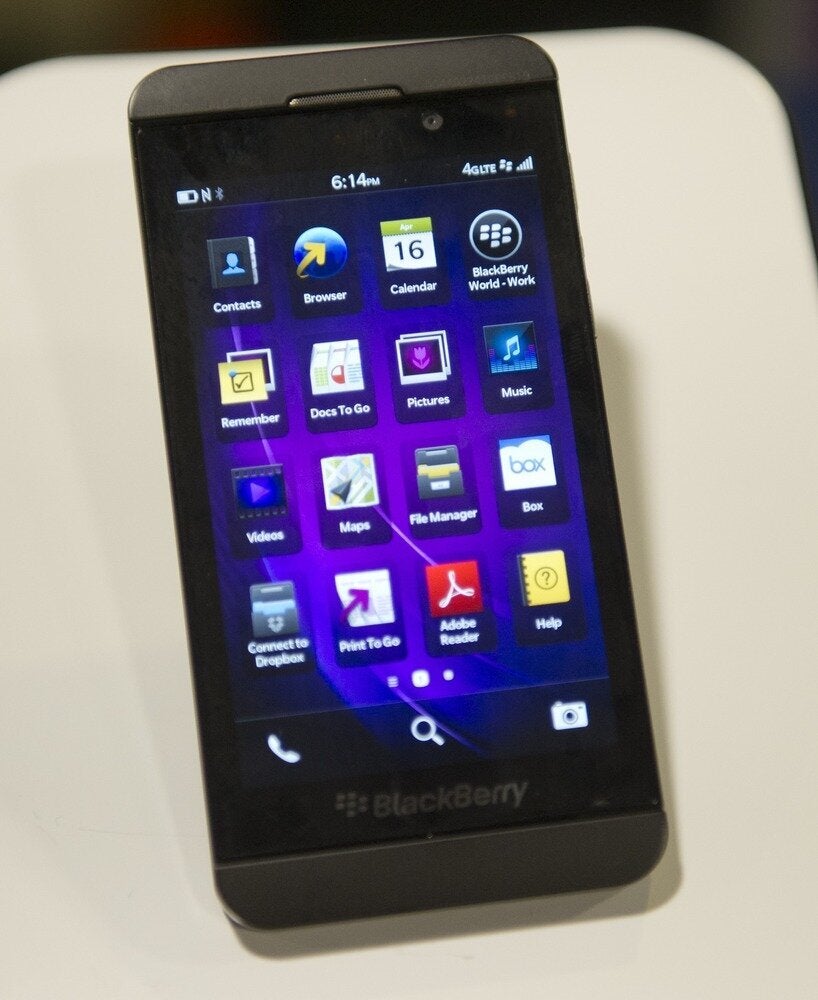 Canadians' Favourite And Least Favourite Cellphone Companies